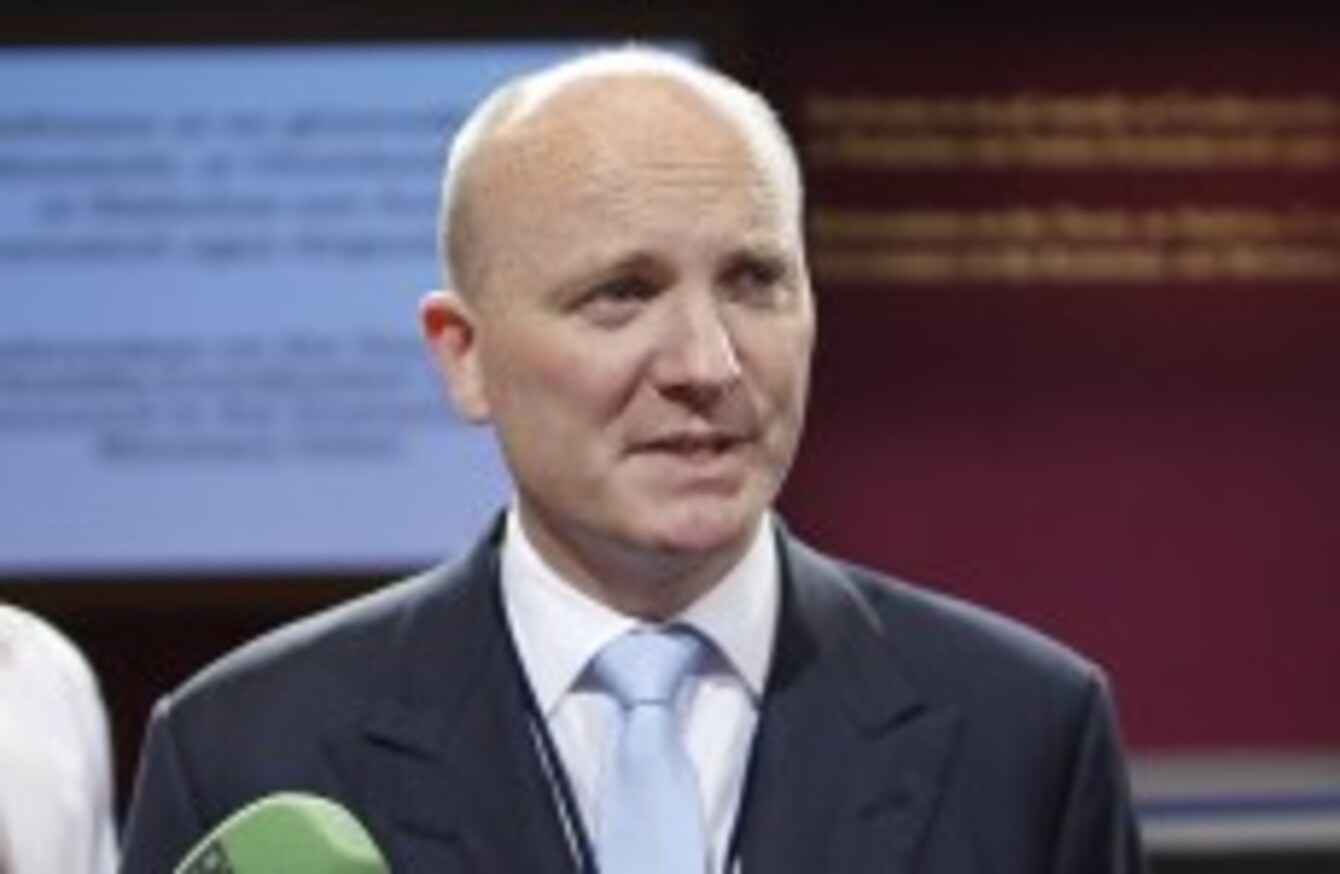 Declan Ganley was last in the public eye a year ago, when he unsuccessfully sought the rejection of the Fiscal Compact treaty.
Image: Julien Behal/PA Archive
Declan Ganley was last in the public eye a year ago, when he unsuccessfully sought the rejection of the Fiscal Compact treaty.
Image: Julien Behal/PA Archive
DECLAN GANLEY has issued calls for a move to a flat "fair" tax rate for all workers – and a guaranteed minimum basic income for welfare recipients.
This evening Ganley outlined calls for a tax system where all income, capital gains and acquisition taxes would be levelled against income.
The calls came at an event at a city centre hotel where the former Libertas leader also criticised the use of party whips in Irish politics, called for a revision of the EU's current agenda, sought reform of Ireland's bankruptcy laws, and slammed plans to legislate for abortion.
"I believe in life… In the conviction that every individual is created equally and uniquely and that it is never our right to take an innocent human life – as individuals, or as a state," he said.
"This abortion legislation will legalise the taking of innocent human life, removing the shield of law from one part of humanity. It is the essence of discrimination."
Adoption of US-style 'FairTax' system for Ireland
Ganley said he advocated the introduction of a 'FairTax' principle, similar to one previously proposed in the United States. In that instance in the States, a sales tax of 30 per cent would be the only tax that most people ever paid.
Ganley did not specify a sales tax but in the US proposal, that is combined with automatic rebates for low-income families so that they were not unduly burned by the higher cost of living – while the rate of tax would be adjusted each year depending on the government's fiscal performance in the previous year.
The idea is generally seen as being progressive in that those who consume more, pay more – but also regressive in that those on higher incomes pay proportionally less tax than others because they tend to spend less of their cash.
Ganley acknowledged that this meant someone of his means would do well, but defended the proposal by saying it would mean "I will pay whatever rate society decides I pay".
This was better than the current system, where high tax rates for top earners could be undone by exploiting various loopholes and tax credits.
Ganley claimed the idea would make Ireland's taxes among the lowest in Europe, and would mean everyone had more money in their pockets to help boost the domestic economy.
'Single guaranteed payment' in social welfare system
The businessman also argued for the consolidation of miscellaneous welfare payment schemes into a "guaranteed single payment, paid directly into a person's bank account when they become unemployed".
"I believe it is possible to guarantee every person in this country a basic income, and to at the same time abolish a lot of the red tape and administration that is involved in making the welfare system so unnecessarily complicated," he said.
He said this would ensure that people in need of help could live in dignity, without "constant queues in depressing government offices" to seek the financial aid they needed.
#Open journalism No news is bad news Support The Journal

Your contributions will help us continue to deliver the stories that are important to you

Support us now
He added that such a system would end practices where some families could accumulate enough welfare payments to survive without work, while others were forced to work long and difficult hours for a similar income.
The former Libertas leader also called for further reform of Ireland's bankruptcy laws so that those who took risks to grow a business and create jobs were not unduly punished – by allowing them to return to a regular financial life, "six months to a year" after all of their assets had been sold off to repay their debtors.
'Conviction, rather than consensus-driven' politics
The public meeting, at the Davenport Hotel in Dublin, was convened by Ganley to outline the platform for a new political movement which was "conviction, rather than consensus-driven" – testing the waters to gauge public interest in setting up such a movement.
Ganley further criticised the use of party whips to stifle dissent among members of political parties, saying he did not imagine that any Fine Gael TDs had run for office so that they might "be forced or coerced into voting on Eamon Gilmore's conscience."
Describing himself as a "European federalist" because of his belief in the potential of local government, the former European Parliament candidate criticised the EU's current agenda where it spent less time trying to fix economies and more time banning images of babies on tins of milk formula or restricting turf-cutting rights.
Acknowledging his own difficulties at the ballot box, both in the European elections and in his defeat on the Lisbon II and Fiscal Compact referendums, Ganley quoted Winston Churchill: "Success is the ability to go from one failure to another without any loss of enthusiasm."
He added that he was a "natural optimist" – "there is not much point in being anything other."