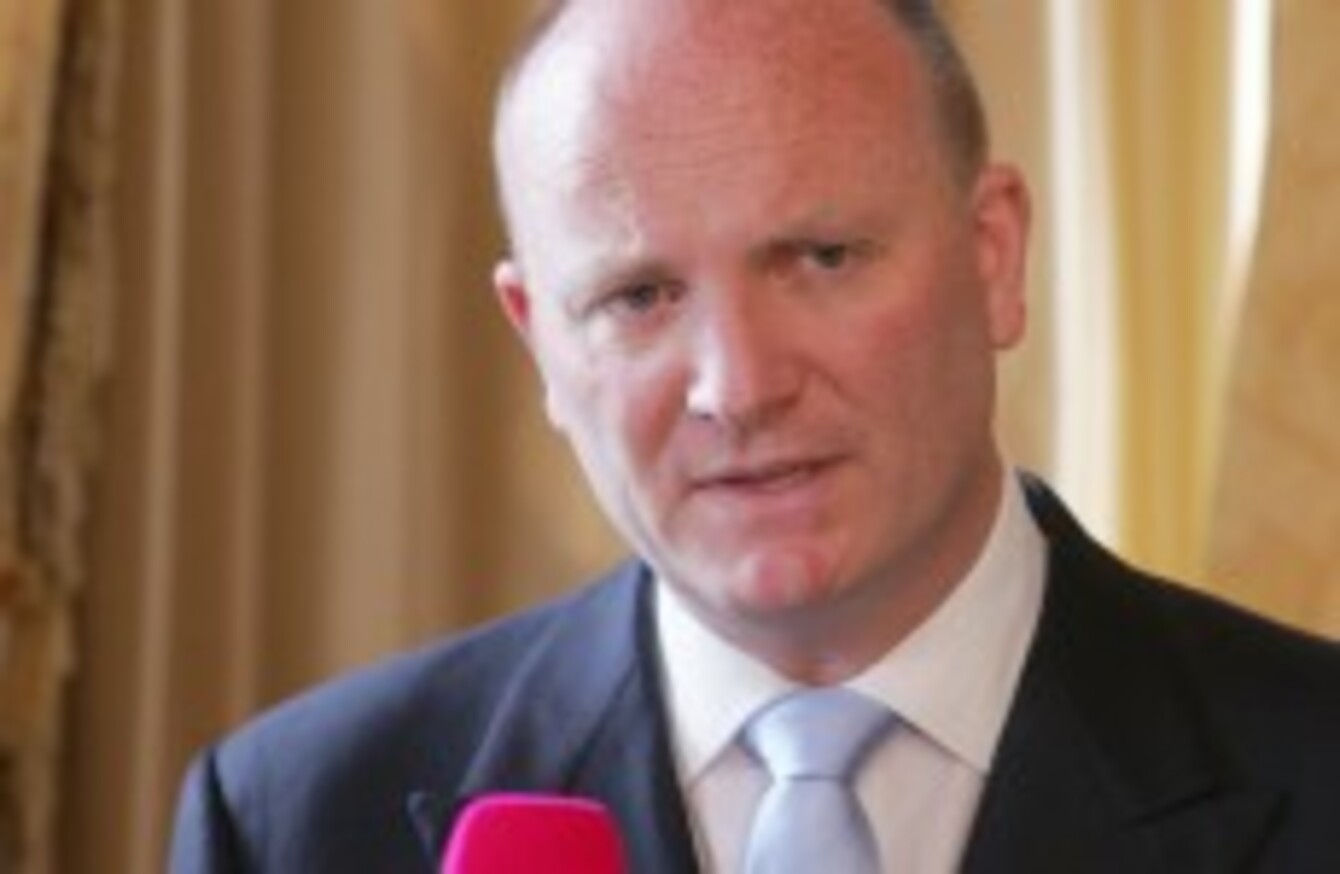 Declan Ganley
Image: Sam Boal/Photocall Ireland
Declan Ganley
Image: Sam Boal/Photocall Ireland
BUSINESSMAN DECLAN GANLEY has confirmed that he is considering setting up a new political party citing an "obvious" need for one in the current political and economic climate.
The founder of Libertas, a pan-European political party which was largely unsuccessful in the 2009 European elections, would not go into specifics about his plans and would not set out a timeframe for when a party might be up and running but indicated it would be a long process.
"If this is to be done, it needs to be done methodically, it needs to be done from the bottom up and it's not something to be rushed into," he told TheJournal.ie this week.
"Libertas' problem was that it was an agenda, a timeline that was driven by the first Lisbon referendum and then the sort of counter-attack that was mounted after it and responding to that.
"It wasn't something that had time to do meticulous tests for candidate selection, organisation building, getting rooted into the universities and other centres of thinking. All of those things would need to be done very carefully."
The Galway-based businessman said there was an "appetite" for a new political party and dismissed suggestions that many recent parties, such as the Progressive Democrats, have enjoyed brief but limited success and have ultimately failed.
"The thing is you would have to have a very, very strong cadre of really serious people to be able to do this in a way that merits the support of the people," he said.
'Electorate in a bad relationship'
Ganley said the crisis in bailed-out Cyprus has been an indicator of the need for change. He has previously called for a so-called United States of Europe where the EU federalises its debts and "purges them from the system".
He said: "I think it's become even more clear in the past few weeks that the current thinking has failed Europe and if you want to see Europe succeed and you want to see Ireland succeed, it's past time that we had a radical rethink of the kind of reforms that are needed."
Ganley also said that there was a lack of leadership at European level level which is contributing to voter apathy but cautioned that he was not sure if Irish people would be willing to accept the idea of a new and radical political movement.
"The Irish electorate have been in a bad relationship with their political parties for a long time and they're somewhat abused," he said.
"Are we going to convince ourselves next time around that 'Well, this time it really has changed'? I think we actually do as a nation have that kind of relationship with our political parties and the thing is, do we really want change?
"Maybe we don't, I don't know. But I do know if you look at the numbers and you look at what's happening to this country, it's clear as day that we are going to have to change."
Asked if he had any contact with former Tánaiste and Progressive Democrats leader Michael McDowell – who wrote about the need for a new political party last year – about his proposals, Ganley said he had not.
"I'd talk to anybody… but I think Michael McDowell has a very different take on Europe than I do," he added.