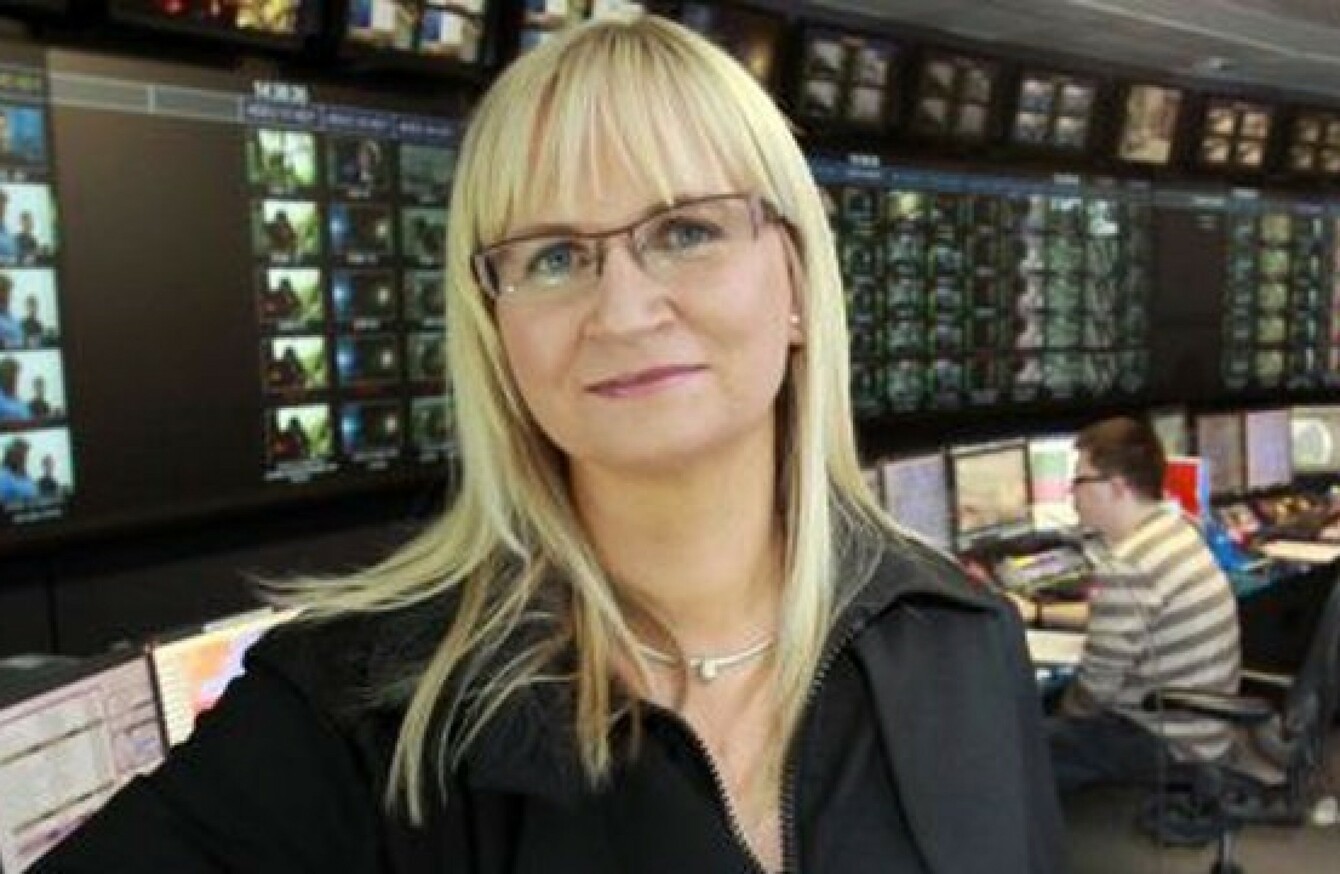 Image: RTÉ
Image: RTÉ
RTÉ IS OPEN to the prospect of collaborating on projects with other Irish broadcasters, according to the organisation's new director general Dee Forbes.
Forbes also conceded that the organisation is on course to make large losses in 2016 as it was an "exceptional year" due to events such as the general election.
The RTÉ boss was speaking to Sunday Business Post deputy editor Tom Lyons at MediaCon, a television and technology event held in Dublin today.

In her first major public interview since replacing former RTÉ director general Noel Curran several months ago, Forbes said that it is no longer "prudent" for broadcasters to "go it alone".
"As I look around and as I get to know the business more I think opportunities for partnerships or alliances with others have to be looked at," she said.
'Frenemies'
Asked if RTE would consider linking up with its domestic rivals she said: "Yeah, I think the world has changed (and) we have to do what's right for our viewers, it doesn't rule out talking to anybody.
"I think that the phrase 'frenemies' is well used in our industry because we may well compete, but it may well make sense for us to come together on some things and I would certainly be very open to that, I have met with many of the other media partners in this market and my door is open."
RTÉ reported losses of just under €3 million in 2015 after hovering around a breakeven position for the two years prior. It is expected that the organisation will now record an increased deficit in 2016 due to several major events which it spent significant resources covering.
"Public service broadcasters have highs and lows, typically in years where we have a big public service commitment, like the Olympics or a general election we typically would have deficits or surpluses in a lower year," she said.
"We had always planned for this year to be an exceptional year (but now) we have to future-proof. The business is changing around us and we have to change with that. I'm taking an open look at everything we are doing and seeing is this possible for the future and if not, what do we do differently."
Younger audience
Forbes also said that the broadcaster must look at new ways to engage with a younger audience which has increasingly turned to viewing television online through services such as Netflix.
"It is incumbent on us to find ways of engaging with that audience. It might not be the traditional linear show at eight o'clock at night, maybe it's something like Storyland, which is commissioned only for RTÉ Player (and) attracts a younger audience," she said.
Asked if she thinks that the RTÉ brand needs an overhaul she said: "We have to be clearer on what RTÉ is. In radio for example we have RTÉ Pulse, which is more dance-orientated music, and we have RTÉ Junior for kids, so we are doing some of that.
"For me it's for overall vision, what does RTÉ need to be for the future and that will dictate where we go beyond that."
Written by Paul O'Donoghue and posted on Fora.ie