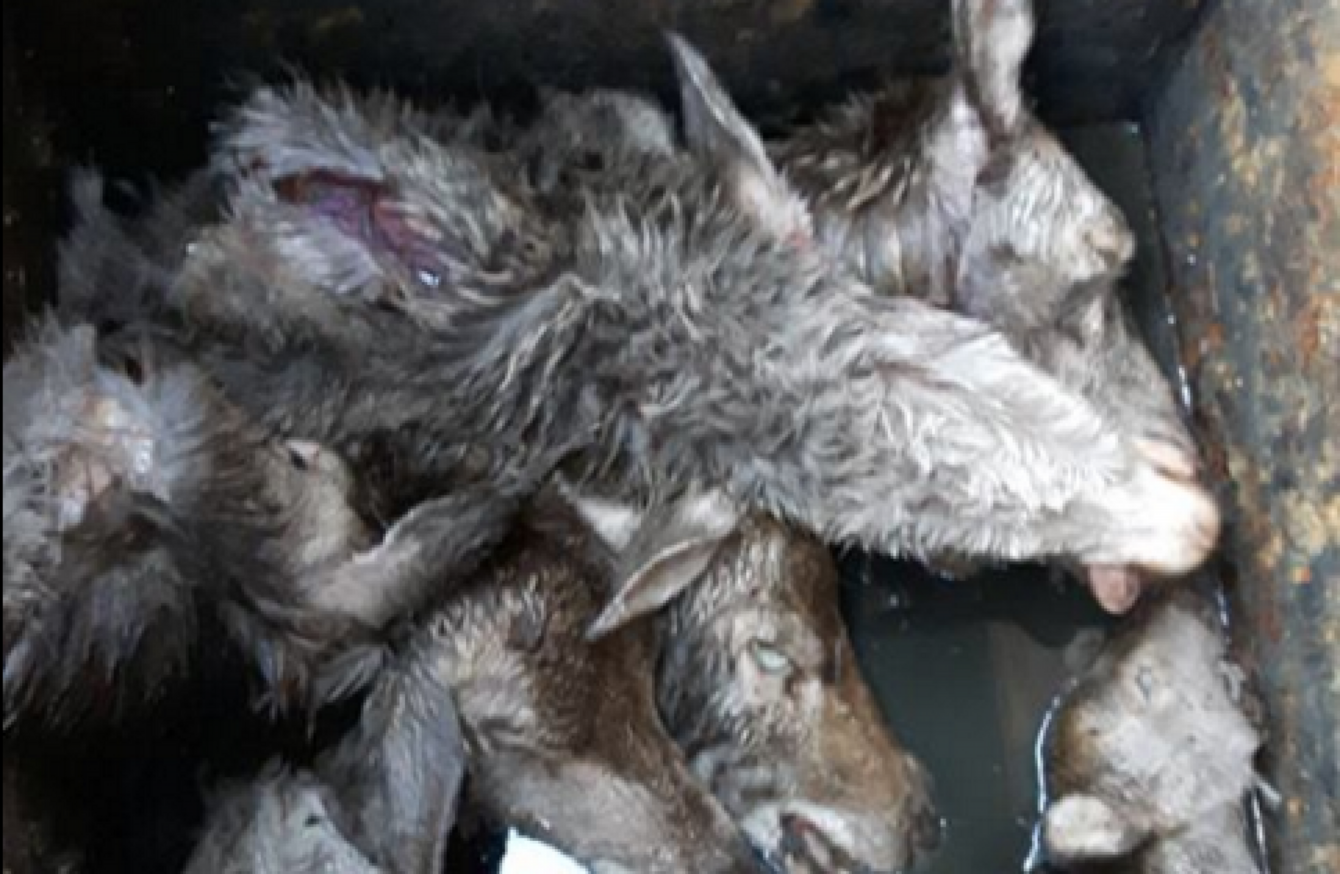 Image: Wild Deer Association
Image: Wild Deer Association
A NATIONAL CONSERVATION group has criticised what it calls the "indiscriminate" culling of deer at Killarney National Park following the discovery of severed animal heads in an outdoor bin.
The Wild Deer Association (WDA) said a member of the public made the grim discovery last Sunday in a popular walking area outside the town.
The group believes the heads were removed as part of a culling process before they were dumped at a National Parks and Wildlife Service (NPWS) facility close to the park.
Last October, the NPWS told TheJournal.ie that it intended to kill old and infirm deer to keep numbers in the park under control.
The move followed complaints over the growing number of deer said to have been involved in fatal car crashes in Killarney.
A spokesperson for the NPWS said then that the cull would target lowland red deer, a species unique to Kerry, as well as sika deer, a non-native species.
However, the WDA said today that it has identified the severed heads as belonging to six young female red deer and a six-month-old calf.
"The culling of healthy and young animals took place despite assurances by the minister with responsibility, Heather Humphreys TD, that only old and infirm animals would be culled," the group said in a statement.
Population census
Deer manager Damien Hannigan of the WDA told TheJournal.ie that the killing of deer of calf-bearing age, leaving orphaned calves behind, indicates the cull was indiscriminate.
He said a cull should only have been undertaken following the completion of a census of deer population – something the NPWS claims it lacks the resources to do.
Hannigan added that, while the group is not opposed to culling as a form of animal management, he fears indiscriminate targeting of red deer could endanger the species' genetic purity.
"Culling too many could lead to inbreeding, disease and eventually cause the demise of the herd," he said.
In a statement, the NPWS said the culling of deer at Killarney National Park is conducted by trained wildlife staff.
"The carcasses were disposed of in accordance with Department of Agriculture guidelines and public health and safety requirements," the statement said.
Images [of the dead deer] on social media were taken in a restricted area at the management station and in an area not open to the public. They're designed to give a misleading impression to the public.
(The WDA claims that the area is not restricted or marked as private property.)
The NPWS statement added: "Culls of this nature and scale have been taking place in Killarney National Park for years.
They are conducted in accordance with best husbandry practice and in full conformity with scientific and agricultural guidelines.
Deer numbers need to be managed in order to protect other important designated habitats within the park.