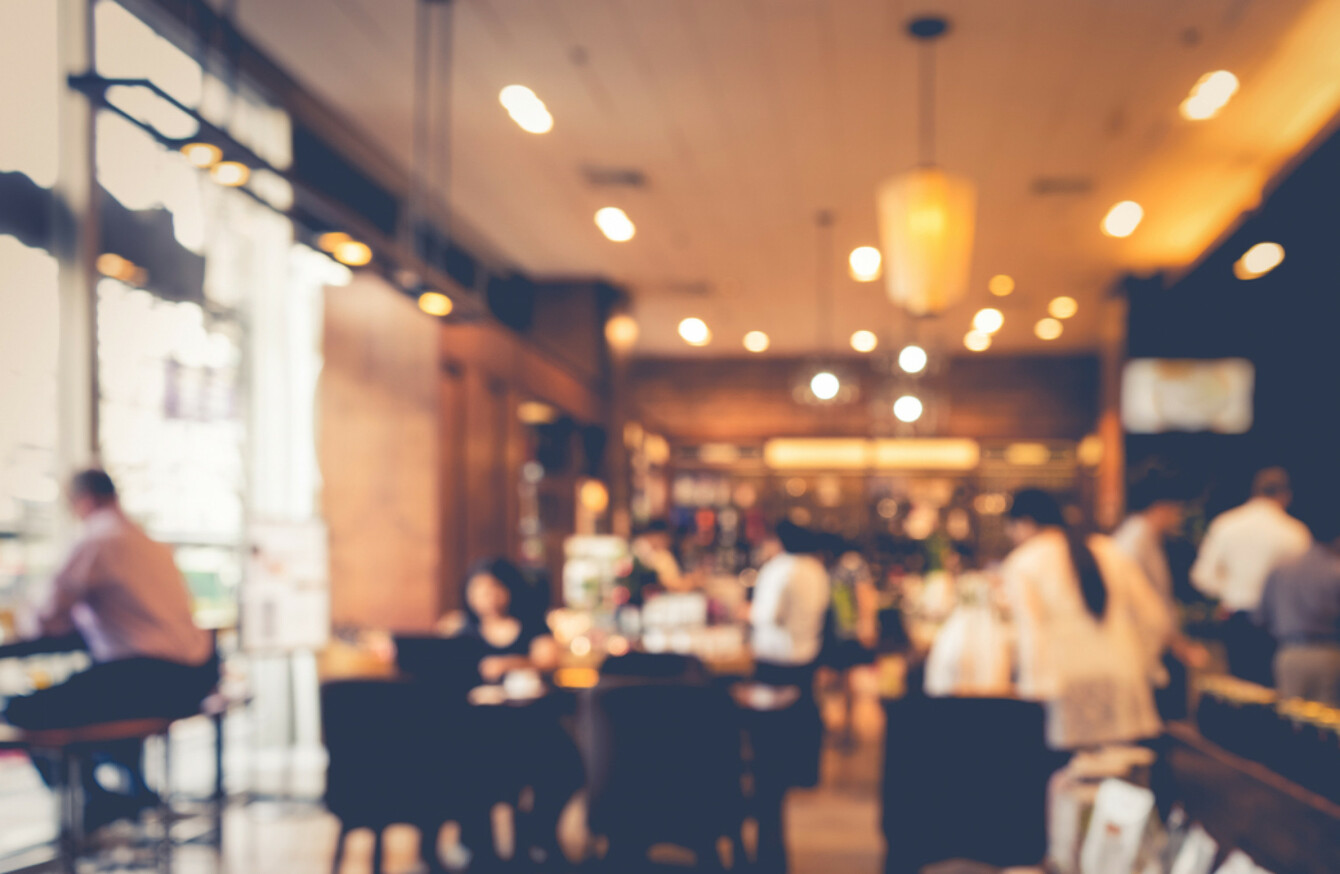 Image: Shutterstock/HAKINMHAN
Image: Shutterstock/HAKINMHAN
A DUBLIN COUPLE who were accused of not paying for a family meal in The Arc Bar and Restaurant, Lucan, Co Dublin, have been awarded €20,000 damages for defamation of character.
Patrick O'Connor told Circuit Court President, Mr Justice Raymond Groarke, he felt he had no choice but to empty out his pockets on a service counter in a search for a receipt he believed he had never been given in the first place.
O'Connor's partner, Tanya Shannon, said she had to endure her husband having been aggressively accused of not having paid for four meals for themselves and two children which she said he had done.
Barrister Ian Fitzharris, counsel for the couple, told the court they and their two children with a niece in a buggy had bought four meals off the pub carvery in September 2010 and had paid a man at the till at the end of the counter.
O'Connor said that as the family started gathering up their things to leave a man had approached them and asked had they paid. When told they had paid another man at the till he had said "I was at the till and you didn't pay me".
He said he and his partner and children, who live at Harelawn Avenue, Clondalkin, Dublin 22, had not been allowed to leave the restaurant until eventually "the other man" had returned to the restaurant and confirmed that the meals had been paid for some forty minutes earlier.
O'Connor and Shannon said "the other man" had then given them a hand-written note confirming payment for the lunches.
Fitzharris, who appeared with Eugene Smartt Solicitors, told the court that the defendant, Lackabeg Limited, which trades as The Arc Bar and Restaurant, had not entered an appearance and judgment had been obtained against them.
He said no one had turned up in court to defend the couple's claims and the matter had been reduced to an assessment of damages.
Fitzharris said the whole episode had been played out in full public view and hearing of other customers in the restaurant and his clients had been made to feel as though they had committed a criminal offence and had been attempting to escape without paying.
Judge Groarke awarded O'Connor and Shannon €10,000 damages each for defamation of character and awarded costs against the defendant in both cases.
Comments have been disabled on this article