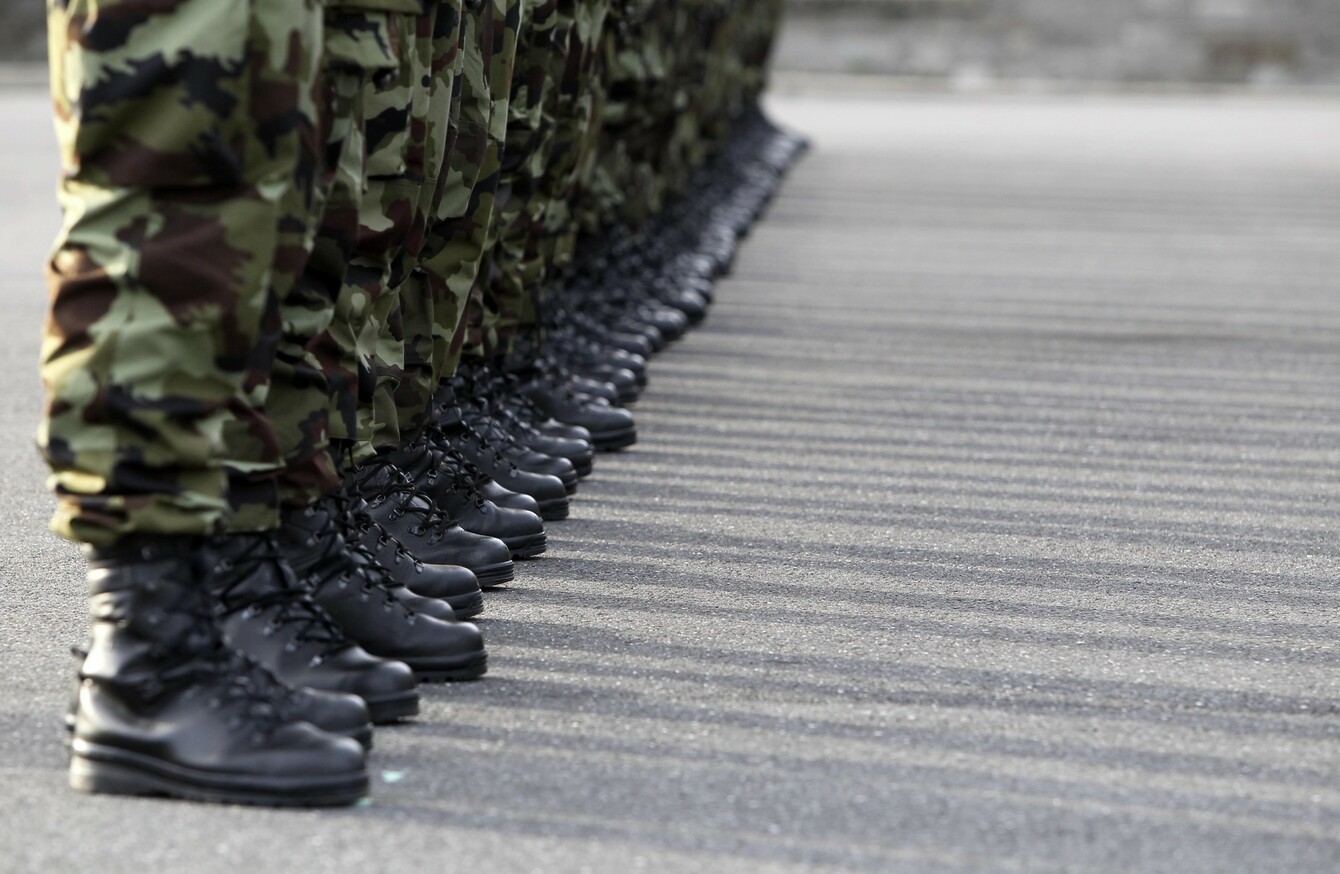 Image: Sam Boal/RollingNews.ie
Image: Sam Boal/RollingNews.ie
Updated Sep 23rd 2019, 5:10 PM
OFFICER GRADE MEMBERS of the Defence Forces have today voted to accept Public Service Pay Commission proposals for a €10 million package of allowances.
The government has said the €10 million package will make Irish military careers 'more attractive'. 
At the Representative Association of Commissioned Officers (Raco) annual conference in Naas, Co Kildare, today, delegates were asked to decide whether to accept or reject the offer.
The delegates have accepted the offer.
Raco has called on the government to significantly increase Defence Forces salary levels to address what it has described as a "recruitment and retention crisis". 
The Permanent Defence Forces has a designated strength of 9,500 but currently there are only 8,653 personnel. 
There have been 558 discharges in 2019. 
Raco has said even with an aspirational 700 inductions each year, the Defence Forces will never reach the designated strength at the current turnover rate. 
Taoiseach Leo Varadkar has welcomed the decision by Raco to accept the report by the Independent Public Service Pay Commission. 
"It's good news that Raco has agreed to accept the pay package on offer," Varadkar said. 
"It will result in take home pay for Defence Forces personnel from this year. That will help with retention which is a real challenge at present," he said. 
"We are committed to building on that further in the next public service pay deal. Strengthening our Defence Forces will take time but I am more confident today that we are back on track." 
The proposals do not include a change to base pay. Instead the pay rise would be seen in the Military Service Allowance – a 10% increase. This would mean a boost in the pay for the vast majority of personnel of between €602 and €675 per year.
The new measures would also see Sunday premium rates returned after a 10% cut to allowances under The Haddington Road Agreement. This allowance was given for activities like security duty, patrol duty allowance for sailors, the Army Ranger Wing Allowance, and explosive ordnance duty.
Tomorrow, Minister of State for Defence Paul Kehoe will address delegates at the conference.
Kehoe has this afternoon also welcomed Raco's acceptance of the report. 
"The decision by RACO to accept the PSPC report is a welcome development. I look forward to engaging with RACO delegates at their biennial conference tomorrow," Kehoe said.
With reporting by Hayley Halpin