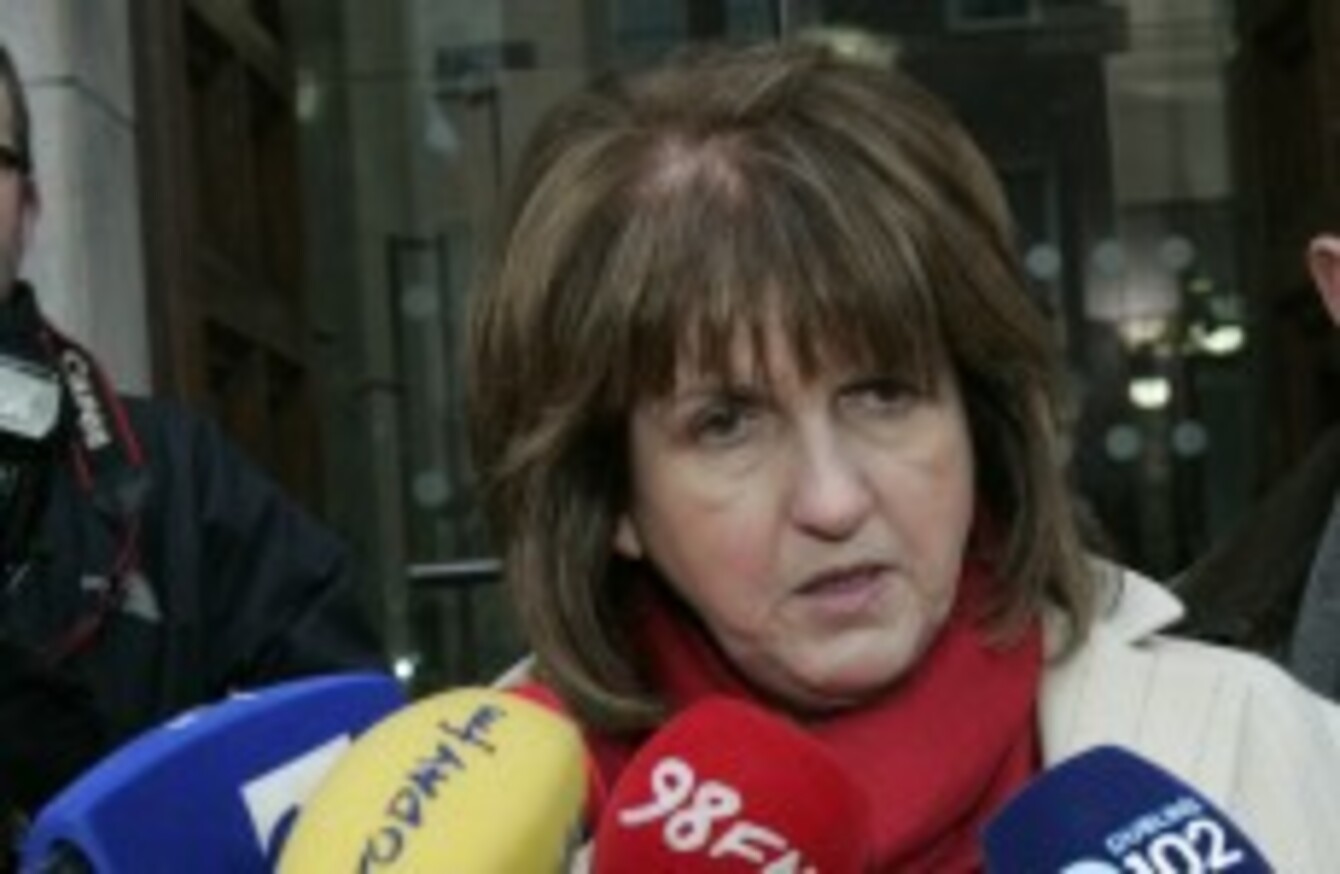 Minister for Social Protection Joan Burton
Image: Mark Stedman/Photocall Ireland
Minister for Social Protection Joan Burton
Image: Mark Stedman/Photocall Ireland
SOCIAL PROTECTION MINISTER Joan Burton has announced a raft of measures to tackle problems associated with defined pension benefit schemes.
Those paying into such schemes, but are still working, can be left severely out of pocket if the fund becomes bankrupt, while those in receipt of a pension will receive 100 per cent of what is owed to them.
The legislation will also cover when a fund is being restructured, or when both the employer and the fund are insolvent.
However this situation, known as "double insolvency", will not be covered by the legislation in historic cases. An EU Insolvency Directive can instead be relied on, as seen in a European Court of Justice ruling against Ireland over the pension funds of Waterford Crystal employees.
Funds up to €12,000
Minister Burton received government approval today for measures which would protect pensioners' funds up to €12,000, the same level as the State pension. If an insolvent scheme can not pay that amount to each person, the state will make up any shortfall using the Pension Levy fund.
Any pensions above this level will be protected at 50 per cent.
Minister Burton said that this new legislation, the Pensions [Amendment] Bill, will leave the State pension fully unaffected, and that it creates a fair situation for the taxpayer:
The State could not be expected to solve employers' funding problems given the financial implications it would have for taxpayers.
"However, the State can intervene to ensure a fairer deal for workers and sufficient protection for pensioners while allowing employers to get to grips with their pension problems. That is the purpose of this Bill."
The measures were welcomed this evening by business union IBEC, calling the existing system "desperately unfair".
A dispute over a defined benefit scheme is the reason behind an upcoming ballot for industrial action at the ESB.
Union bosses said in September that changes were made to employees pension schemes "without nay agreement of consultation".