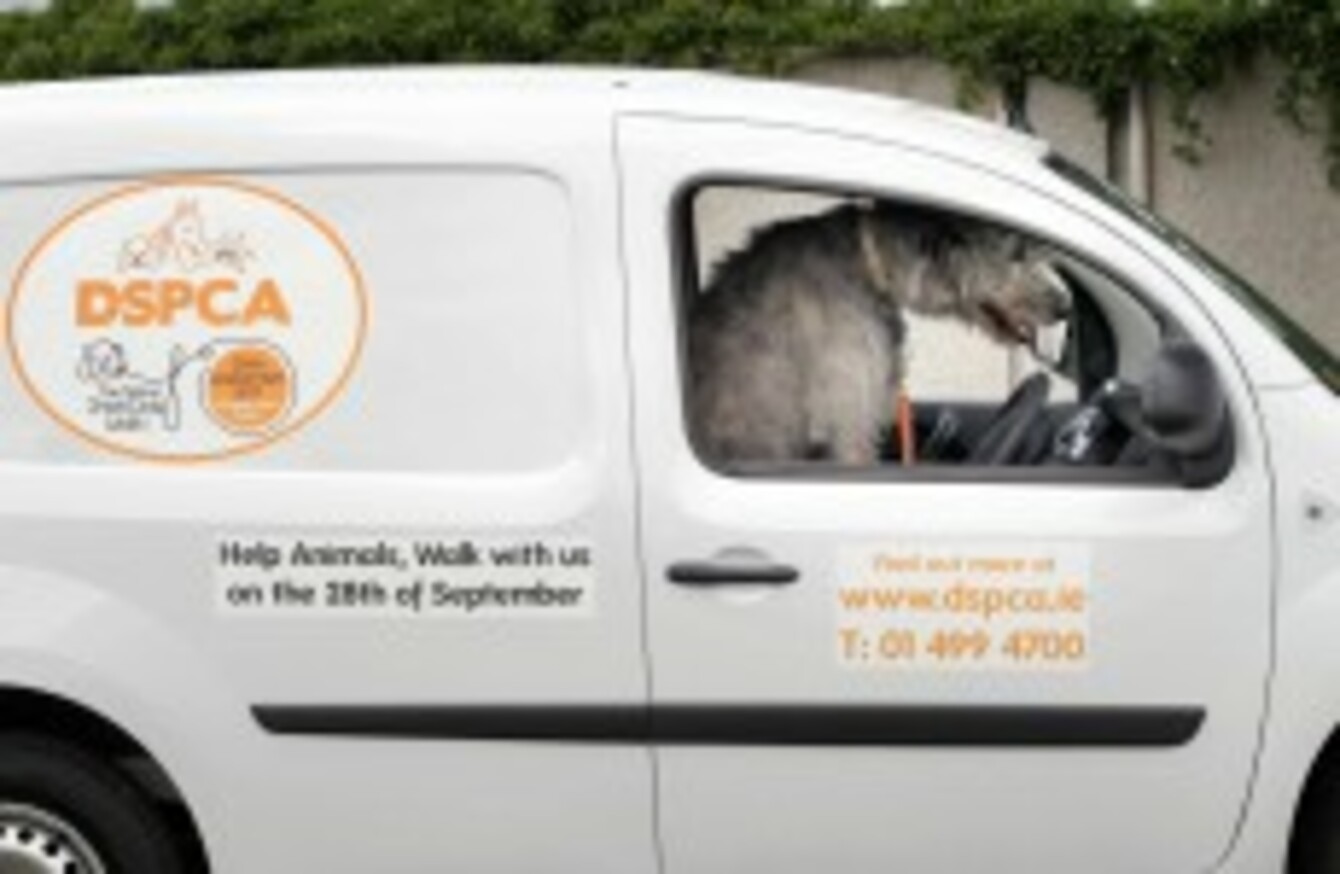 Linus the Irish Wolf Hound in one of the DSPCA's new vans
Image: DSPCA
Linus the Irish Wolf Hound in one of the DSPCA's new vans
Image: DSPCA
THE DUBLIN SOCIETY for the Prevention of Cruelty to Animals has said that the demand for their services have increased beyond what they can supply.
The DSPCA says that, so far this year, demand for their services are up 51 per cent, but donations are down 15 per cent.
"With an increase in the numbers of people looking for assistance in rehoming pets, subsidised veterinary treatment, help and advice, the numbers of calls to our call centre have increased beyond our capacity," said a statement from the society, which added that Linders Renault had donated two vehicles to the society.
The DSPCA says that at any one time, over 5,000 animals are neglected, starving or homeless in Dublin city alone.  To drive donations, the DSPCA will hold a charity dog walk on September 28.
This Saturday, the society will hold a free dog micro chipping event aimed at getting people to micro chip their dogs, which the DSPCA says "makes our lives easier".