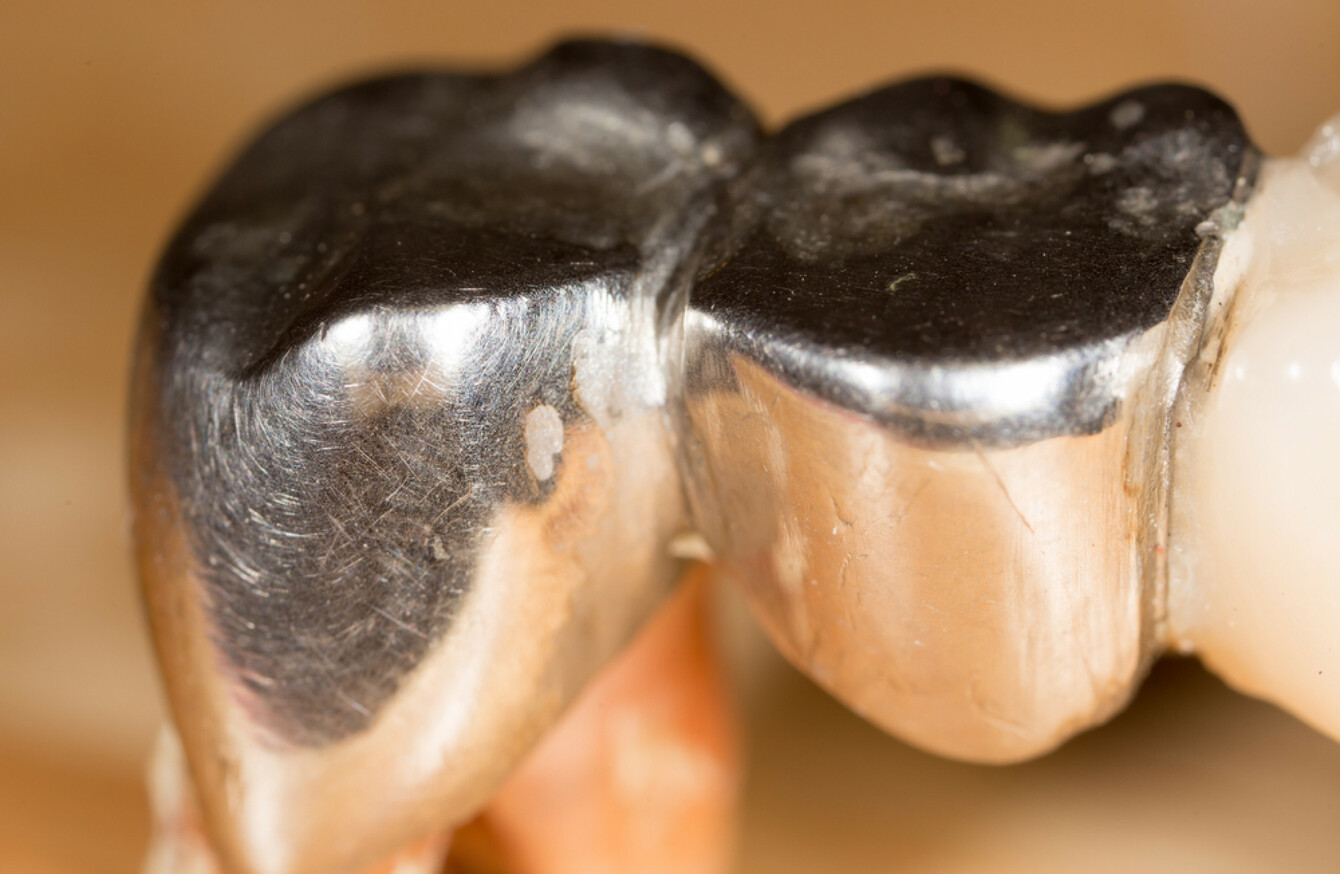 Image: Shutterstock
Image: Shutterstock
THE USE OF dental amalgam fillings are to be phased out in Europe – and it's for environmental reasons.
The use of the silver-coloured fillings, that contain several metals including mercury, is to be phased out gradually starting from this Sunday 1 July.
From then, dentists will no longer use amalgam fillings on the teeth of children under 15 years of age, or on pregnant or breastfeeding women (except for in limited circumstances).
The President of the Irish Dental Association Dr Kieran O'Connor said the new EU regulations are being brought in with the aim of reducing the amount of mercury in the environment.
He said that Ireland had signed the Minamata Convention on Mercury, which "brought about a global agreement to reduce environmental contamination caused by mercury".
It includes a ban on new mercury mines, the phase-out of existing ones and the phase down of mercury use in a number of products and processes.
"Placing or removing amalgam fillings can cause mercury waste to be released into the environment and that is why its use is being phased down. However, it will continue to be a treatment option for all other patients for the time being," he said.
But the fillings are safe
Dr Eamon Croke, who helped to produce the IDA's patient information leaflet on this issue, stressed that dental amalgam fillings are safe.
"Dental amalgam has been in use for over 150 years and its safety and reliability has been well researched," he said.
Many people who have amalgam fillings may be wondering about their safety. Many will have had these fillings for a long time and they will be working very well. Their removal is to be avoided because it usually leads to the creation of a larger cavity.
He added that there would be some cases where a dental amalgam filling would still be the best option, and in those cases the dentist would explain why.
Medical card patients should also note that dentists are not permitted to provide them with white fillings for their back teeth.
While the use of amalgam fillings may eventually stop completely, further research and testing of other filling materials is needed before amalgam can be replaced.