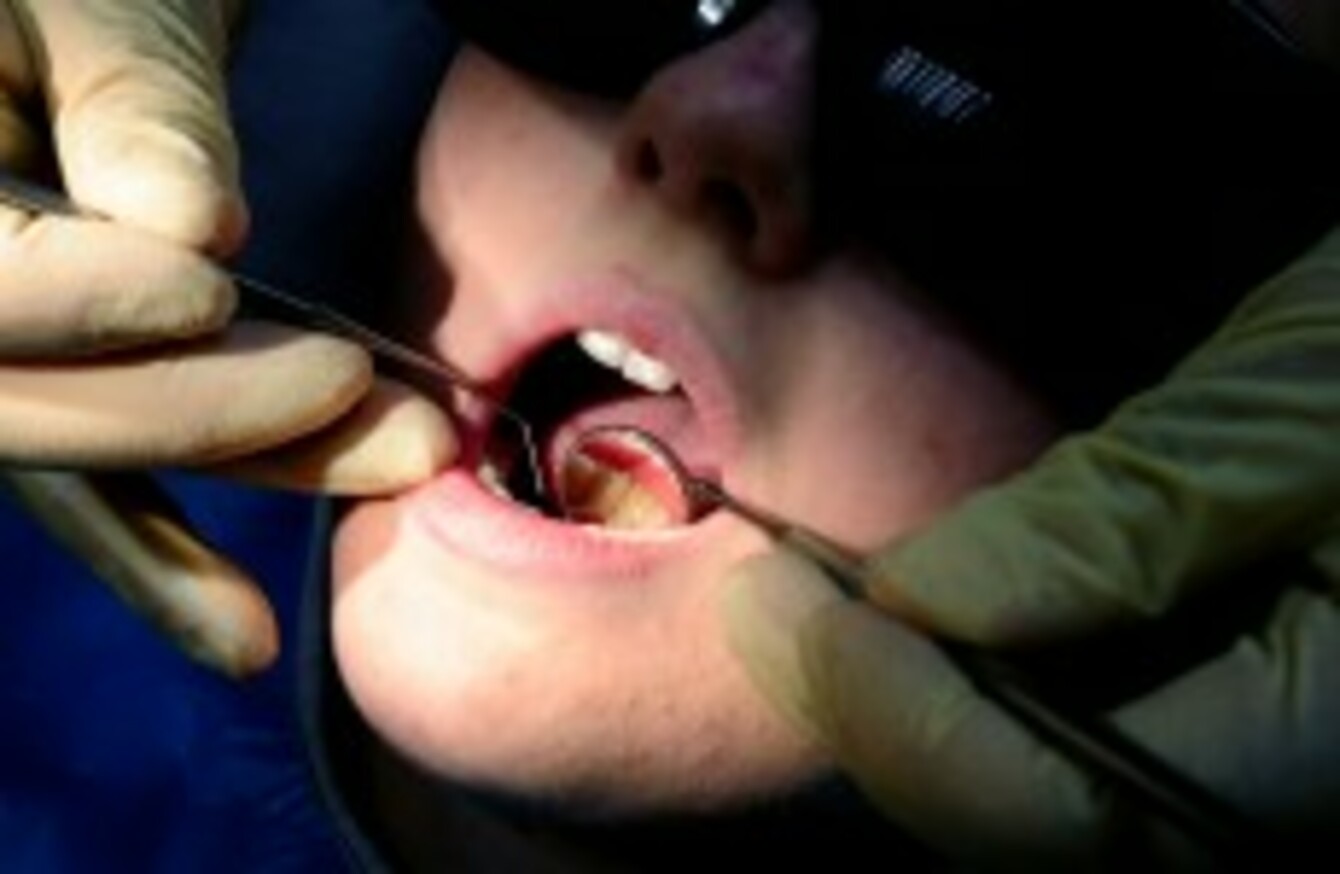 Image: Rui Vieira/PA Wire/Press Association Images
Image: Rui Vieira/PA Wire/Press Association Images
THERE ARE ALMOST 14,000 children waiting on orthodontic treatments across the country, new figures have revealed.
According to the Department of Health, the waiting list is not structured in terms of first-come-first-served, but is manipulated in terms of who is in need of immediate assistance.
About 462 patients have been waiting for more than four years but up to 5 per cent of these cases are due to necessary waiting times to allow the jaw to develop fully.
Dr Katherine Condren, the President of the Orthodontic Society of Ireland, told TheJournal.ie that the waiting lists are not worse than expected.
"You can only treat so many patients at a time," she said. "The numbers are in line with the fact that there is a moratorium in place within the HSE."
The HSE provides orthodontic treatment to those who have been assessed and referred for treatment before their 16th birthday.
"As we know, treatment can go on a long time," continued Dr Condren. "Particularly in patients with severe issues. Obviously, it is not ideal, we do not want to see children walking around Ireland with crooked teeth and would like to treat them at an opportune time."
However, she added that the system is effective at prioritising those who need to be treated quickly.
"When I take patients off the list, some of them have only just been placed on it," she explained. "Others are waiting on that call that never comes. It is not perfect. Teenagers do not want to not look good during those years but from a clinical point of view, there is not the same impetus on being treated."
Dr Condren, who is a specialist orthodontist practicing in Terenure, said that the lifting of the HSE moratorium on recruitment of both dentists and support staff, including nurses and radiographers, would both improve services and reduce waiting lists.
The message is echoed by the Irish Dental Association.
Iseult Bouarroudj, the newly elected President of the HSE Dental Surgeon group and a leading representative of the body, told a conference yesterday that the current recruitment embargo was having a hugely negative impact.
"Where services have been reduced we have seen an increase in patients presenting with pain and infection, necessitating complex treatment and in certain circumstances, acute hospital admission," she explained. "Waiting lists for treatment under general anaesthesia, orthodontics and oral surgery have soared due to the lack of resources. This is a reprehensible consequence of the circumstances which now prevails in our public dental service."
About 350 public service dentists see over 250,000 children every year in Ireland.
Bouarroudj also said that despite the continued efforts of staff to provide the best service, morale in the public dental sector had plummeted.
"We are calling on the Minister for Health to reinstate sufficient numbers of staff in all HSE areas to ensure patients of the public dental service and orthodontic service have access to equitable services, irrespective of geographic location" she said.
Figures released in a response to a parliamentary question showed that the largest waiting lists were in the HSE West region.
Commenting on the figures, junior minister Alex White noted that an independent review of the services had been commissioned.
"The outcome of this review, which is near completion, will give guidance as to what changes will be desirable to provide the best possible model of care delivery, given the current resources available and future demand for services," he concluded.