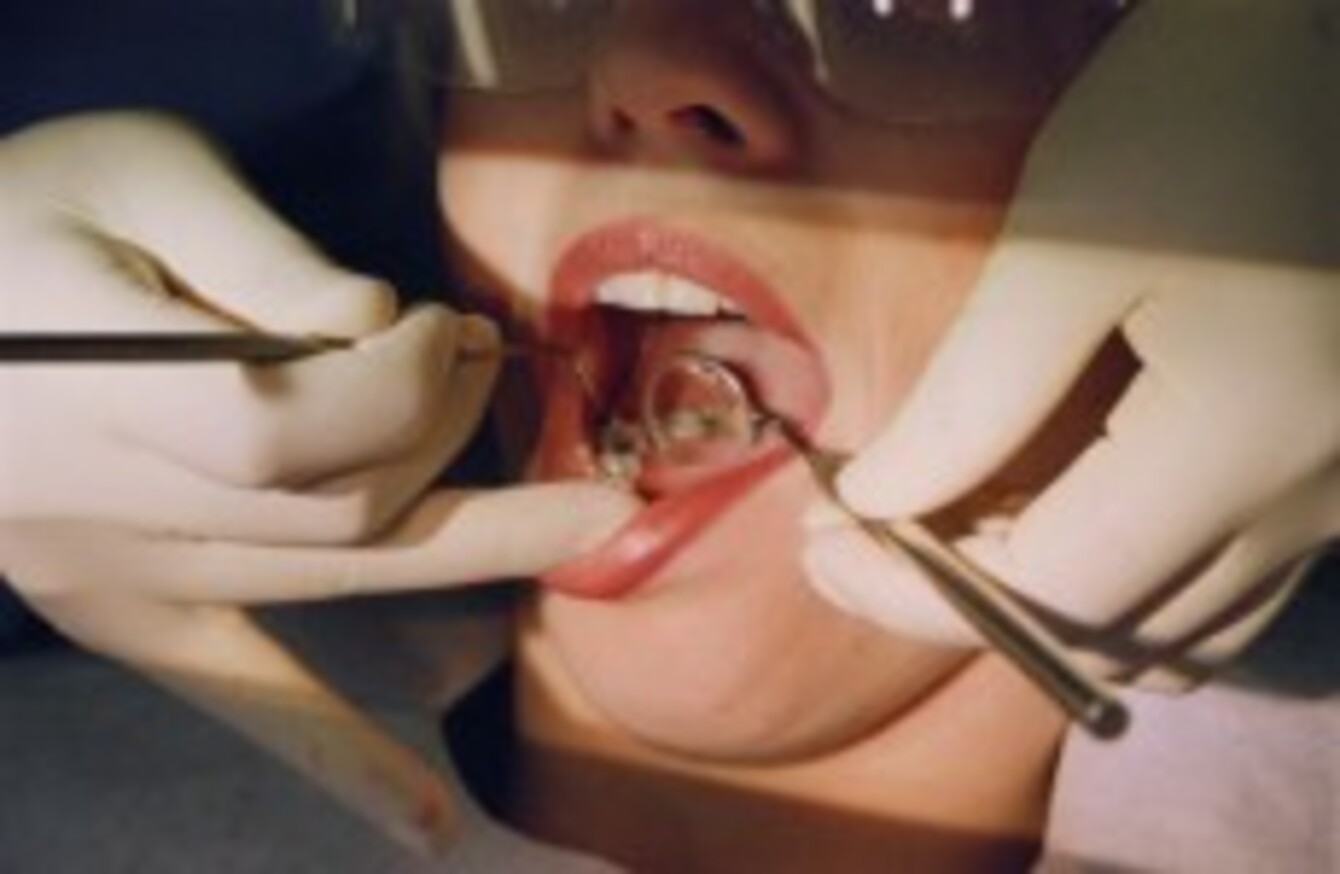 File photo
Image: John Birdsall/John Birdsall/Press Association Images
File photo
Image: John Birdsall/John Birdsall/Press Association Images
DENTISTS ARE REITERATING their call for public health warnings to be introduced on soft drinks.
The call from the Irish Dental Association comes as World Diabetes Day is marked today.
The IDA said that it believes the Minister for Health should ensure public health warning labels are carried on all carbonated soft drinks.
It is also calling on the Minister to introduce legislation which would stipulate that the sugar content of food and drinks is highlighted on such products.
Dr Conor McAlister, the president of the IDA, pointed out that half of all 12-year-olds and three-quarters of all 15-year-olds in Ireland have some decay in their permanent teeth – making tooth decay the most common chronic disease among Irish children.
He commented:
There is overwhelming evidence that sugars in food and beverages are the main dietary cause of tooth decay and erosion in children and adults.  In Ireland we have one of the highest per capita soft drinks consumption in the western world at over 100 litres per capita per annum, an average of at least one 330ml can per day.  In addition to dental decay, people who consume excess sugar suffer higher rates of heart disease and diabetes.
Dr McAlister said that similar warning systems on alcohol and tobacco "really worked well".
Children from deprived backgrounds have a higher risk of decay, and the IDA said that such children are hit hardest by the HSE's cutbacks in the public dental service.
Recent figures showed a collapse in the number of routine treatments being provided by dentists under the medical card scheme.
The IDA said it was "ironic that Ireland was continuing to cut its spending on dental health at the same time as the United States was singling out oral health for the first time as one of the leading health indicators of the US population".
A spokesperson from the Department of Health told TheJournal.ie that the issue of warnings on labels on food and drink products is something which would have to be introduced under EU regulation "so as not to distort the marketing of these products".
An EU nutrition labelling regulation on the provision of food information to consumers comes into force shortly.  One of the main changes in this regulation is the introduction of mandatory nutritional labelling of pre-packaged foods. Among the details labels will have to include are details of sugar content. Food business operators will be given time to implement the new labelling provisions.
The spokesperson added:
It is worth noting that sugar-sweetened drinks not only cause dental cavities and gum disease but also contribute to the problem of obesity
Earlier this week, The Irish Dental Association said it wants any cash raised from a possible 'sugar tax' to go to funding public dental schemes that have had their monies cut.