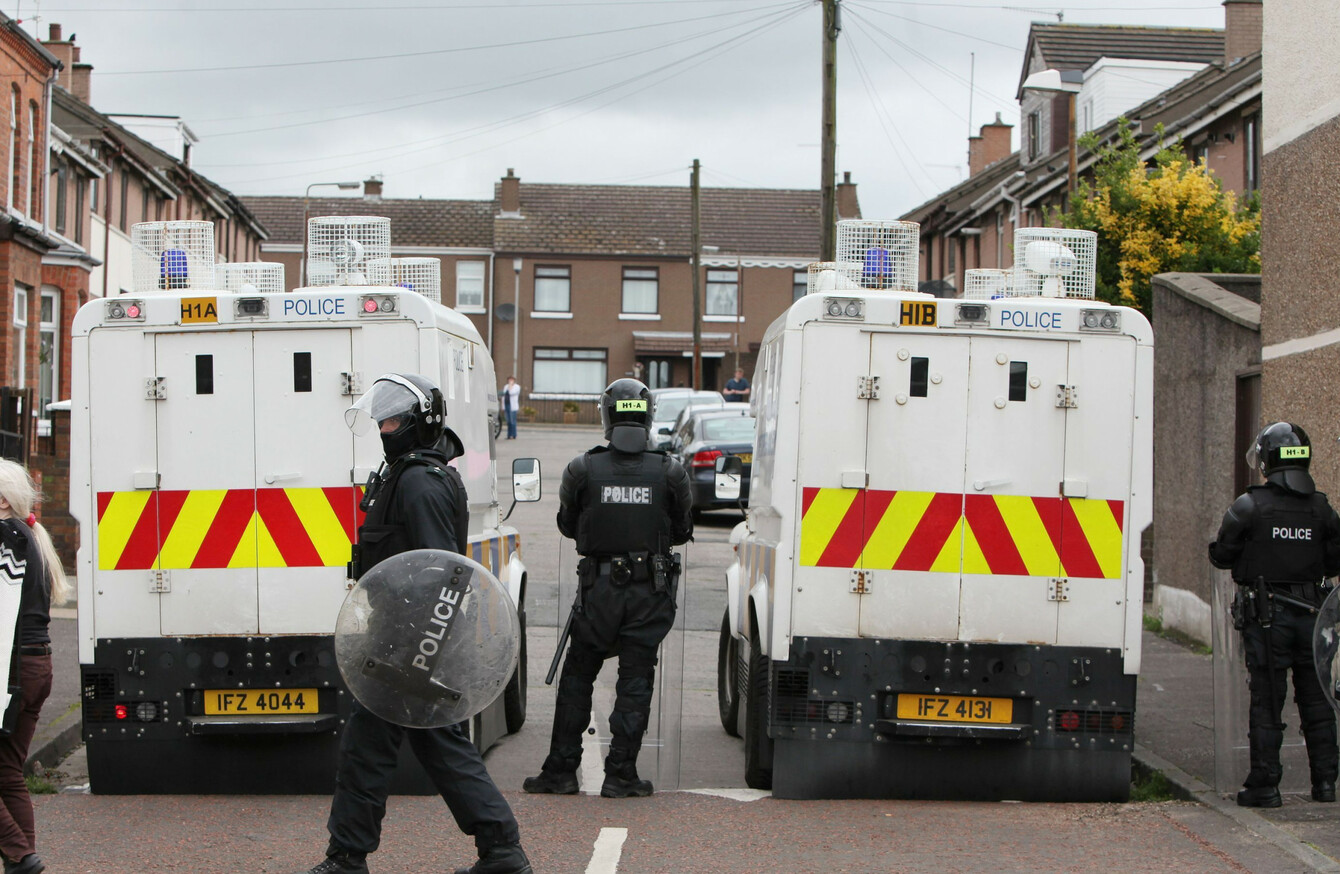 File photo of PSNI officers.
Image: PA Archive/PA Images
File photo of PSNI officers.
Image: PA Archive/PA Images
POLICE AND MEMBERS of the public came under attack last night at the scene of a nationalist bonfire in Derry.
Superintendent Gordon McCalmont said the disorder occurred in the vicinity of the bonfire at the banking in the Lecky Road area.
Superintendent McCalmont said:
"Persons gathered at the bonfire attacked members of the community on the city walls with bottles and rocks. Police who were deployed to prevent further disorder were subsequently attacked by persons who threw petrol bombs and other missiles.
"Fortunately, no injuries were sustained. This violent behaviour simply damages our communities, and cannot be tolerated."
The controversial bonfire is due to be lit tonight after a row about its placement. There had been some suggestion it would be lit on a busy road, but it will now take place on a green area.
McCalmont appealed to the community to be calm. He said that resources will be deployed as necessary.
"Tonight will see the lighting of the bonfire and I would appeal to those in the community to use their influence to control the situation so that we do not have a repeat of last night's behaviour. I would like to reassure the community that we will deploy the necessary resources to detect and deter those responsible. Where this is not practicable at the time, we shall seek to gather evidence to bring those responsible before the courts. There will be consequences for those choosing to engage in this type of behaviour.
"Local residents do not want this kind of activity on their doorsteps and I would urge those engaged in violence and criminal damage to stay at home."