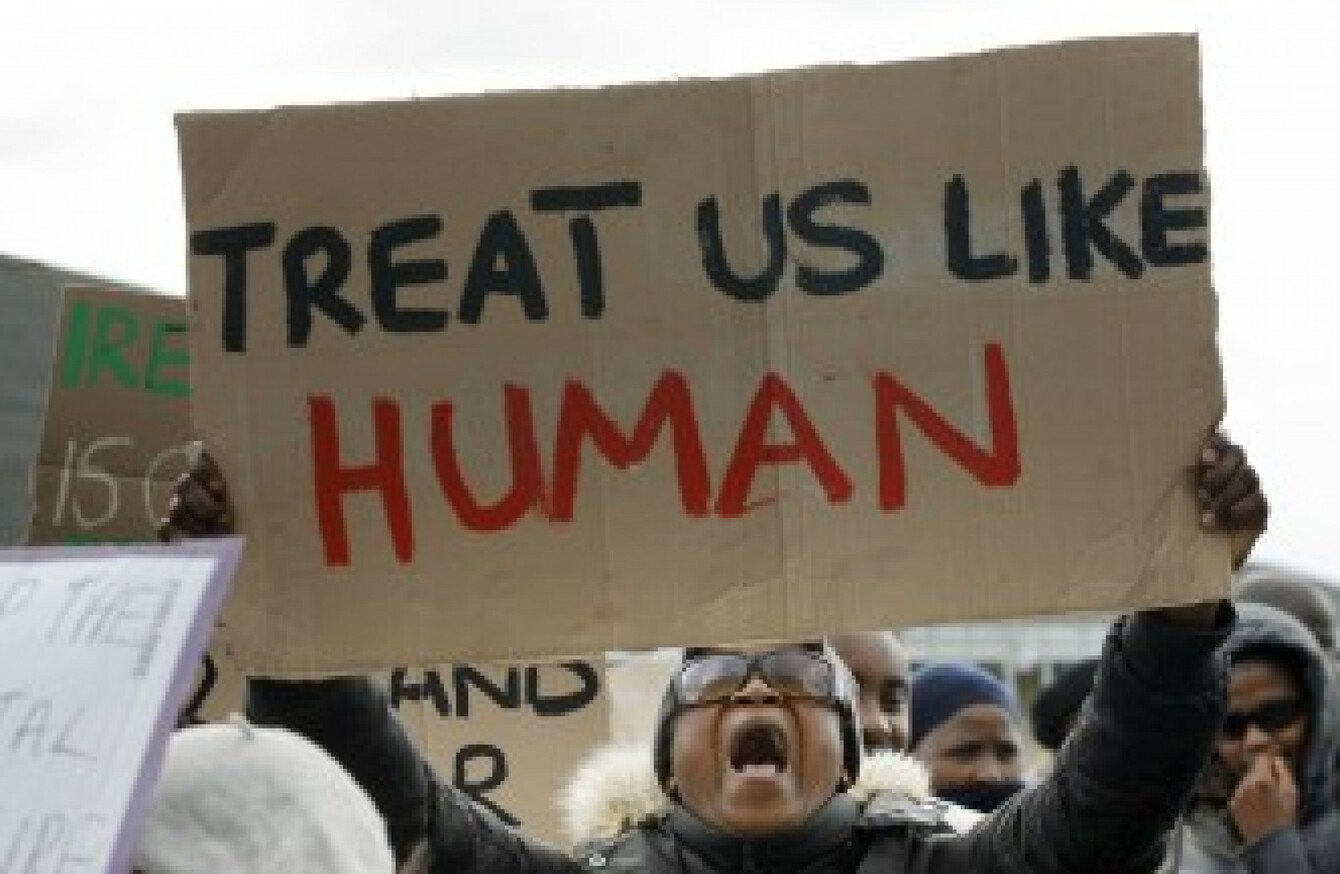 THE OFFICE OF the Ombudsman has received 97 formal complaints from residents living Direct Provision.
The Ombudsman's office began accepting complaints from people in Direct Provision last April.
Ombudsman Peter Tyndall published a commentary on the office's experience in dealing with complaints from asylum seekers and refugees living in DP centres across Ireland.
DP centres are temporary accommodation facilities for people who come to Ireland and present as asylum seekers.
Due to the lengthy application and appeals process, families and single people can live for years in these centres as they await a final decision.
Of the 97 complaints, 30 had to do with transfers to other centres. A total of 12 had to do with accommodation standards.
Other complaints centred around problems with food and facilities, staff members, letters regarding deportation and others.
Of the 97 complaints:
10 were upheld
26 were not upheld
Assistance was provided in 28 cases
23 were withdrawn
10 are currently still in progress
Commenting on the complaints, Tyndall said that mediation efforts between a complainant and the subject of the complainant were usually the best way to address them.
"We have found that the most effective way to deal with complaints about the centres themselves is to meet firstly with the residents, then immediately afterwards with the centre manager to discuss any issues raised by the residents," he said.
This approach has resulted in some issues being resolved on the day of our visit, some being clarified by the manager and others being left with the manager to consider further.
#Open journalism No news is bad news Support The Journal

Your contributions will help us continue to deliver the stories that are important to you

Support us now
Tyndall also said that some people were reluctant to complain for fear of persecution.
"Many residents have told my staff that they were reluctant to complain about issues at their centres for fear of being singled out as troublemakers or persecuted in some other way for having complained," he said.
While my staff did not see any evidence of such persecution, the issue remains a matter of concern for some residents.
He said that as Ombudsman staff have visited more centres, the number of residents expressing fear of persecution "seems to have declined".
The Office of the Ombudsman has the responsibility of examining complaints from people who feel they have been unfairly treated by certain public bodies.