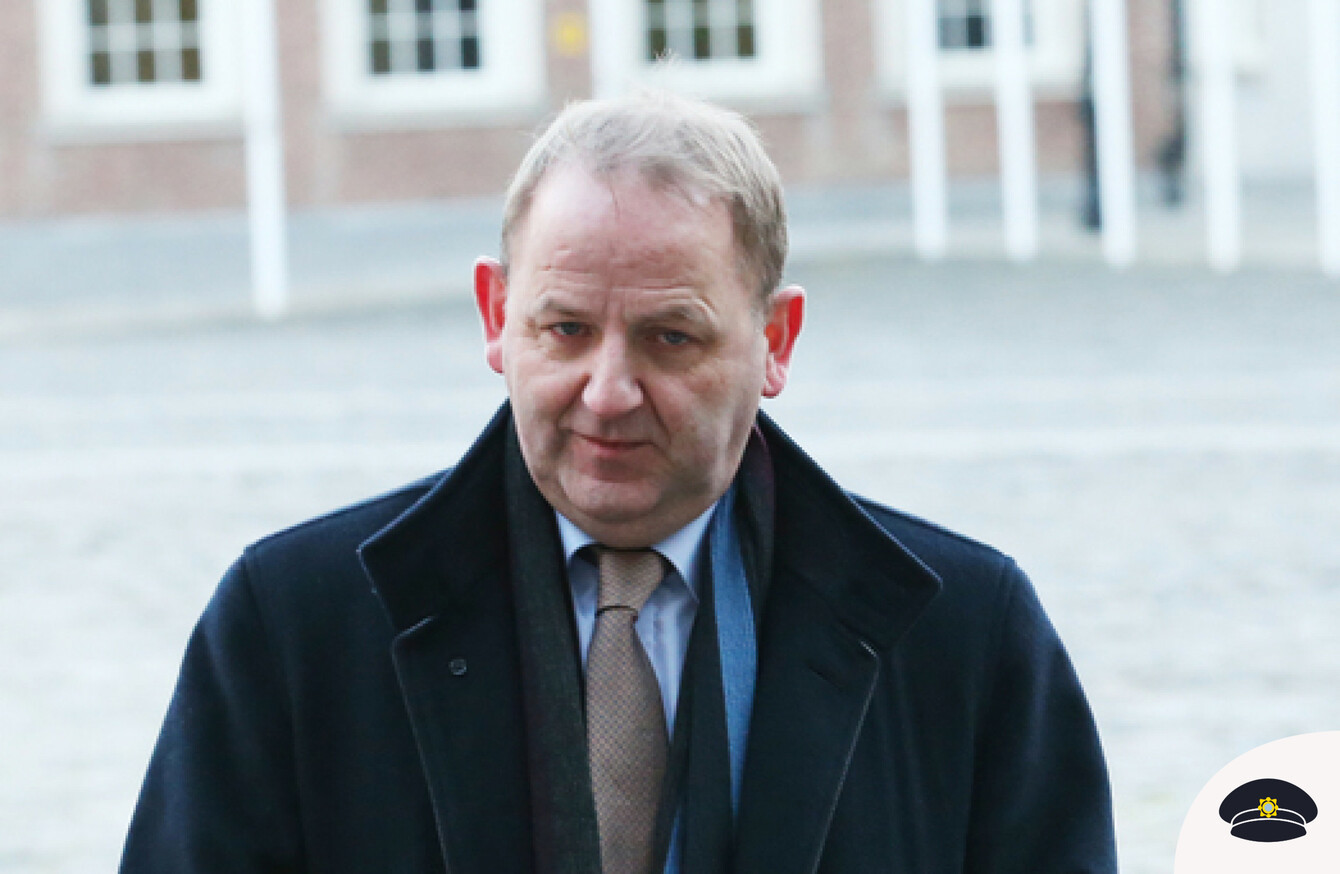 Maurice McCabe arrives at the Tribunal today.
Image: RollingNews.ie
Maurice McCabe arrives at the Tribunal today.
Image: RollingNews.ie
Updated at 3.51pm
THE DISCLOSURES TRIBUNAL has heard in an email that counsel for former Garda Commissioner Nóirín O'Sullivan "got it wrong" when setting out how it would challenge Maurice McCabe's credibility at the O'Higgins Commission.
The tribunal heard today that O'Sullivan's counsel had direction to challenge the motivation and credibility of McCabe at "every instance" at that commission, which examined allegations of garda malpractice and misconduct in the Cavan/Monaghan district.
An allegation had been made in 2006 against McCabe that he had sexually assaulted a Ms D but, following a subsequent garda investigation, the DPP decided that no case should be brought against McCabe.
Ms D's father was a member of An Garda Síochana and both Ms D and her mother were involved in angry, public confrontations with McCabe in October 2007 after they were told of the decision not to prosecute.
McCabe, with word getting round about the allegation around the station, sought to have the DPP's full instructions vindicating him given to both himself and Ms D's family.
McCabe made a complaint against Ms D's father in early 2008 in what he says was an attempt to have the DPP's directions given to both himself and the D family.
After the series of angry confrontations, he was making a case for clarity to be given to both parties.
He told Superintendent Noel Cunningham in a meeting in August 2008 that he was motivated to make the complaint against Mr D as a kind of plea for them to be given the DPP's instructions.
At the O'Higgins Commission in 2015, however, counsel for the Garda Commissioner would seek to challenge McCabe's credibility over claims that he made other complaints about garda malpractice and misconduct on the basis of this specific case.
This is not, however, what he told Cunningham in that meeting – based on both a recording McCabe had made of it, and Cunningham's own account of what had happened.
No indication has yet been given as to how the mistake was made – so far the tribunal has only heard that there was a disparity between what information was given to counsel for the former Commissioner and what Cunningham says happened at the meeting with McCabe.
The email was initially issued after counsel for the former Commissioner were asked to clarify their directions, and was initially presented at the O'Higgins Commission.
In audio from the O'Higgins Commission played today, senior counsel for McCabe Michael McDowell called the email "a despicable document" and a "conflation of falsehoods, invasions and untruths".
Its contents have not been in the public domain until today.
Furthermore, McCabe was not making allegations against a senior garda over the D affair before the meeting with Cunningham, he was making a complaint to him.
Neither McCabe nor Cunningham said in their own accounts that McCabe was making complaints against a senior colleague, motivated by a desire to get the DPP's instructions released.
McCabe made a complaint to that senior colleague about the D affair.
At the outset of the O'Higgins Commission, however, counsel for the garda commissioner were instructed to challenge McCabe's motivation for making a string of complaints on that very basis that he was making allegations against that senior garda just to get his way.
O'Higgins Commission
Tribunal barrister Kathleen Leader BL began the day's proceedings reading an opening statement into the record, outlining the purpose of the O'Higgins Commission.
An extended extract from the audio recording of the second day of the O'Higgins Commission was played, in which barrister Colm Smyth SC said that his instructions from the Garda Commissioner were to attack Sgt McCabe's credibility and integrity.
On the recording, barrister Michael McDowell SC complained his client, McCabe, was facing "elliptical criticisms" from the garda commissioner's legal team.
McDowell said this was "a childish and unworthy line of examination of witnesses".
"I am shocked that it is coming from the counsel instructed by the Commissioner," McDowell said.
He said it was "astonishing" that the Commissioner was questioning the motivations and credibility of McCabe, and "deeply wrong" that a witness would be used.
'Nobody else'
Mr McDowell said he wanted Smyth to confirm that he was instructed "by nobody else but the commissioner" to question McCabe's credibility or motives.
"My instructions are to challenge the integrity certainly," Mr Smyth told the commission.
His motivation and his credibility in mounting these allegations of corruption and malpractice.
"Those are your instructions from the Commissioner?" O'Higgins asked the barrister for the Garda Commissioner.
"Those are my instructions," Smyth said.
"This isn't something that I am pulling out of the sky, judge," Smyth said.
And, I mean I can only act on instructions.
Later, having risen to receive further instructions, Smyth told the commission "my instructions are reconfirmed".
Tribunal 
The first module of the current tribunal, in summer 2017, looked at claims that allegations of sexual abuse were used as part of a campaign to smear and undermine the reputation of Maurice McCabe.
In the first hearings of 2018, the tribunal will examine whether Noirin O'Sullivan sought to undermine him at the O'Higgins Commission.
The tribunal heard today that the discovery and disclosure process had "resulted in the accumulation of a very substantial number of boxes of material," consisting of over 30 boxes of papers in addition to tranches of electronic documents, and most recently five new boxes of material had been delivered to the tribunal last Friday.
Tribunal chairman Mr Justice Peter Charleton said the tribunal was receiving statements "from people who perhaps ought to have known last February these things were called for".
As a result of the volume of material requiring analysis, the tribunal was due to hear from just one witness today, retired civil servant Cyril Dunne. However, that was postponed until Friday.
- with reporting from Gerard Cunningham