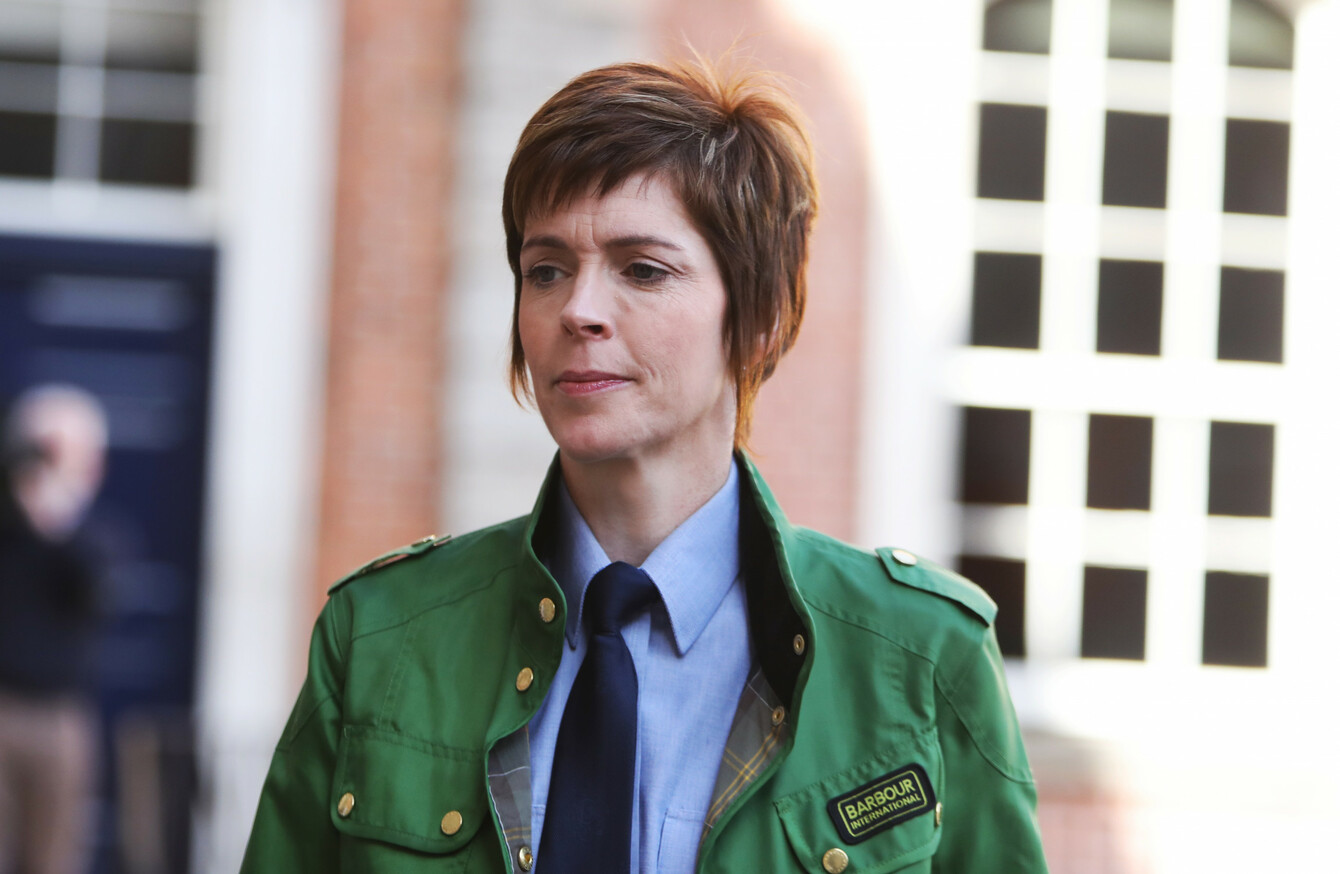 Inspector Goretti Sheridan.
Image: Leah Farrell/RollingNews.ie
Inspector Goretti Sheridan.
Image: Leah Farrell/RollingNews.ie
AN OCTOBER 2013 statement by the partner of garda whistleblower Keith Harrison contained her words and not those of the garda officers who took it, the Charleton tribunal has heard.
Inspector Goretti Sheridan said it was "totally incorrect" that she had prepared the statement and then put it to Ms Marisa Simms, who had called to Letterkenny Garda station on 6 October 2013.
Inspector Sheridan also disagreed with Mr Hugh Hartnett SC, representing Ms Simms, that she had been "somewhat frigid" and "showed displeasure" when Ms Simms later returned to the station to withdraw the statement.
Questioned by Mr Mark Harty SC for Garda Harrison, the inspector said she had initially called to Ms Simms' mother Rita McDermott at her home in Raphoe following a conversation in the corridors of the garda station.
Inspector Sheridan was informed that Mrs McDermott had been in contact with gardaí expressing concerns about her daughter, following which officers drove to Raphoe.
Inspector Sheridan said that after she took a statement from Ms Simms, it was referred to GSOC, and she did not have further involvement with the case.
The tribunal also heard that Garda Paul Wallace met with Keith Harrison on 7 October, the day after Ms Simms had made her statement.
In a subsequent report sent to his superiors in October 2013, Garda Wallace said that Garda Harrison "appeared quite agitated and nervous".
He also recorded that Garda Harrison believed Ms Simms had misunderstood a figure of speech when he told her "You will get burnt here", and that she had interpreted it as a literal threat.
Inspector Sheridan told the inquiry that there wasn't "a shadow of a doubt" that a referral would be made to the HSE/Tusla once the statement mentioned Ms Simms' children, and that gardaí had "no choice in the matter".
Questioned by her own barrister, Inspector Sheridan agreed that Garda policies on child welfare and domestic violence stated that it was the duty of gardaí to investigate all instances including reports received from third parties, and that the guidelines stated "An Garda Síochána will not tolerate domestic violence committed by its members."

Earlier
Earlier today, the tribunal head that Inspector Sheridan denied forcing Ms Simms to make a statement against her partner.
If Marisa Simms wants to make a statement she could make a statement," Inspector Sheridan said. "I wouldn't force Marisa Simms or anybody else to make a statement."
Mr Hartnett said the inspector "set out as best you could to get a statement using the wiles of an investigating officer".
Inspector Sheridan said her job was "to talk to her and ask if she wants to make a statement".
"I'm not going to force her to sit down and make a statement," said Inspector Sheridan.
#Open journalism No news is bad news Support The Journal

Your contributions will help us continue to deliver the stories that are important to you

Support us now
Mr Harnett said this was an "exceptional length of time" to take a statement.
"Even the best of Donegal seanachaís would find it difficult to talk in a stream for eight hours or more," Mr Hartnett said, referring to traditional storytellers.
Inspector Sheridan said that statements in cases of domestic violence, sexual abuse or rape often took a long time.
She said that Ms Simms was "alert and knew what she was doing".
Inspector Sheridan said that there had been a general conversation for two or three hours with Ms Simms, following which she made the statement.
Inspector Sheridan said her "key concern" was the welfare of Ms Simms' children.
On January 11, 2014, Ms Simms called to Letterkenny garda station and withdrew her statement.