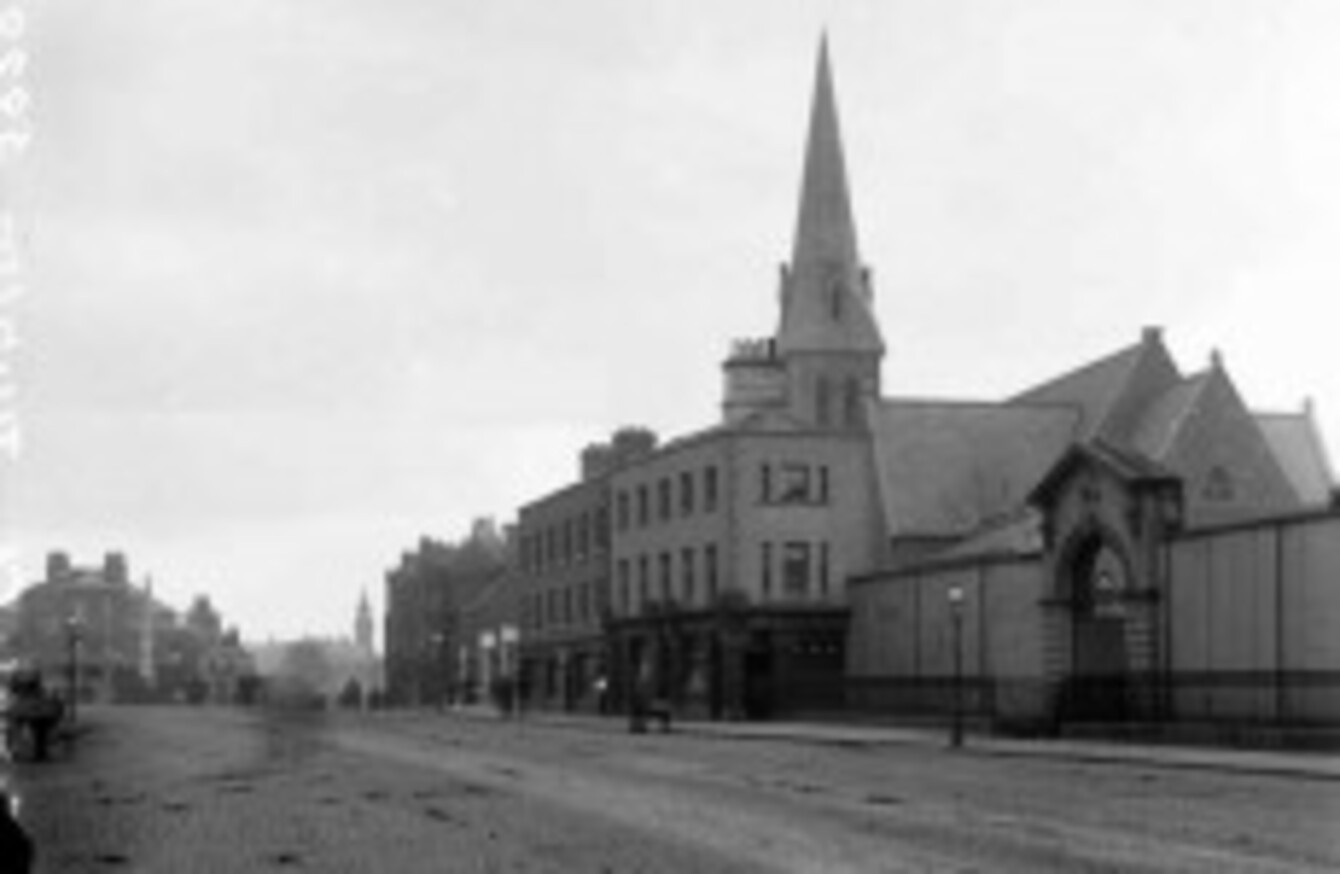 A historical shot of St. James's spire.
Image: via Alltech
A historical shot of St. James's spire.
Image: via Alltech
IT"S A FAR cry from communion wine, but if serial entrepreneur Dr Pearse Lyons has his way, then St James's Church in Dublin's Liberties will soon be home to a distillery.
Lyons' company, Alltech, is known for its animal feeds, but has lodged plans with An Bord Pleanala to open a working distillery and visitor centre in the ancient church, which was built in 1268. It became a Protestant church in 1539 before collapsing in 1761 and being rebuilt in in 1859.
Daniel O'Connell laid the foundation for the rebuilt church in 1844.
Architects are assessing how to fit a distillery into the church, with preliminary indications that the pot still will be put in the old nave of the building. The distillery would be in good company, overlooking Guinness' Brewery, where over 7 million hectolitres of beer are brewed each year.
While primarily focused on animal feeds and nutrition, it's not the first time that Alltech has toyed with alcoholic beverages. It also owns a family of drinks under the Kentucky flag, including an ales, stouts, bourbon and IPA.
The company clocked over$1 billion (€722 million) in sales last year, and has operations in the US, Asiam Europe and South America. Founder Lyons is Irish, and his grandfather was buried in the church graveyard in 1948.
The distillery hopes to capitalise on its position on Failte Ireland's new 'Dubline' tourist trail, which runs from Trinity College to Kilmainham. In addition to the distillery and visitor centre, the church will be home to a museum showing the history of the site.
If approved, it will be the second distillery in the area, with Teelings whiskey also planning a €10 million euro facility in The Liberties.