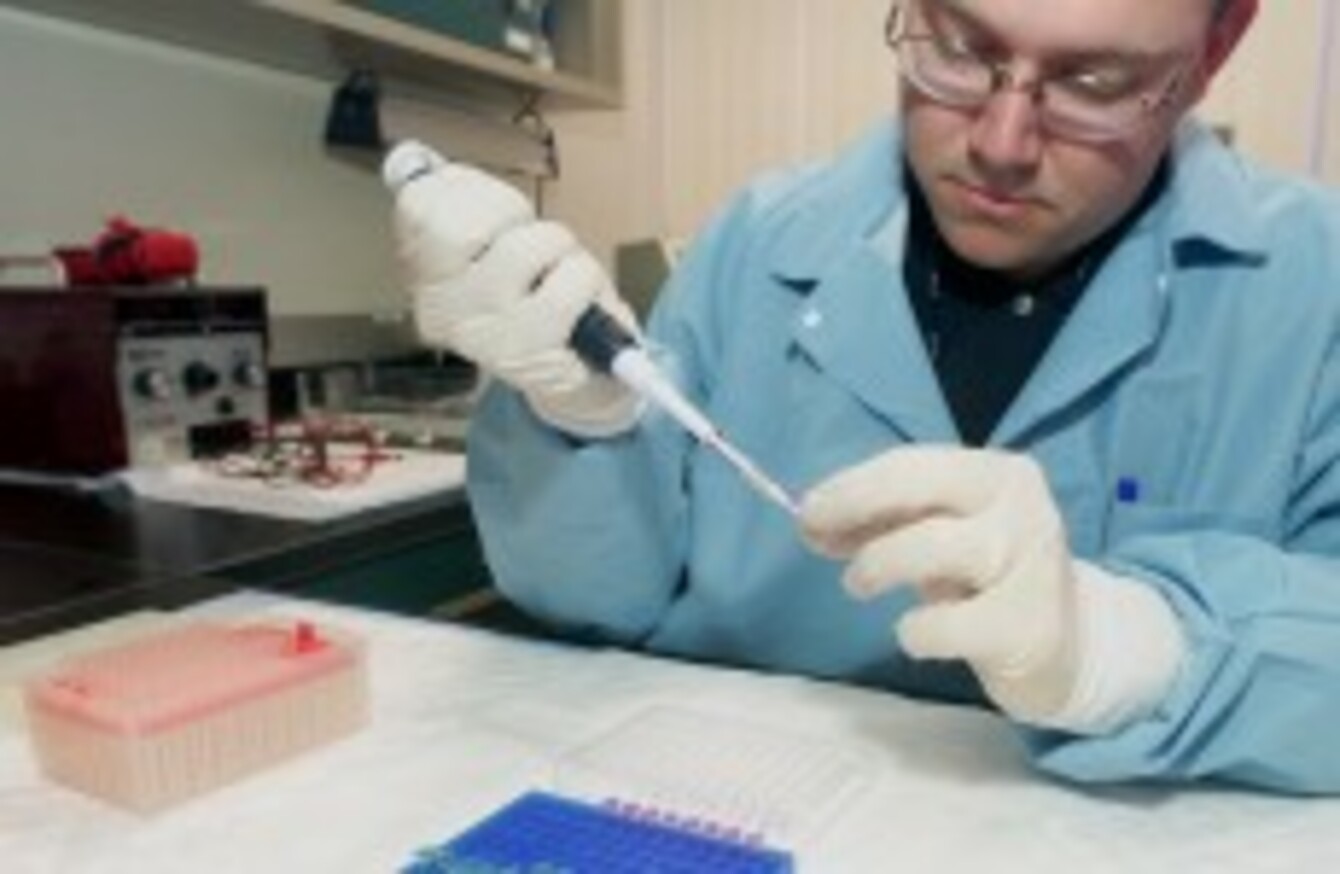 A forensic scientist prepares a DNA sample for testing (File photo)
Image: AP Photo/Wayne Scarberry
A forensic scientist prepares a DNA sample for testing (File photo)
Image: AP Photo/Wayne Scarberry
Updated at 12:55
SERIOUS CRIMINALS ARE to have their DNA logged on a national database which will help track perpetrators of crimes.
Minister for Justice Alan Shatter today confirmed that legislation on the database will be published in September and the database will be up and running next year.
Shatter said that criminals who receive a sentence of 5 years or more will have their DNA logged. He said that perpetrators of "most" crimes involving a sexual offence will also have their details placed on the database, regardless of the sentence.
"On top of that, people serving prison sentences when the legislation is enacted will also has their profiles put on the database", he added.
Speaking at the launch of the Dublin Rape Crisis Centre annual report today, Shatter said the database will conform to the highest human rights standards.
Once it is operational, DNA samples taken from a crime scene can be matched to profiles on the international database.
"The enhanced international cooperation which will result from its establishment will allow the Gardai to access DNA databases in other EU member states, and in other countries with which we have  bilateral arrangements already in place, such as the United States" the Minister said.
Shatter had said that the national database was one of his top legislative priorities when he became minister.
- Additional reporting by Christine Bohan