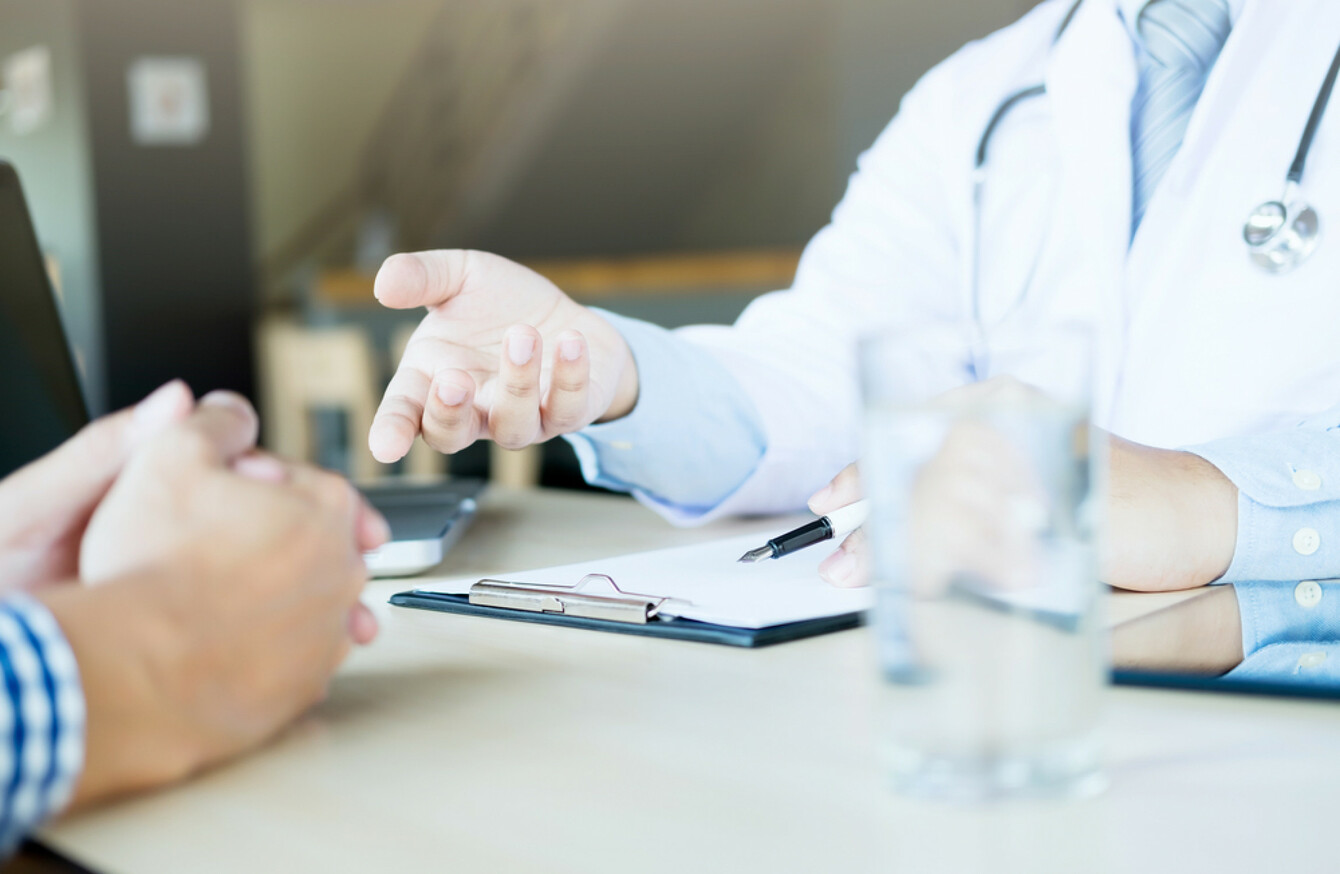 Image: Shutterstock/iJeab
Image: Shutterstock/iJeab
DOCTORS NOT EXPLAINING a diagnosis or treatment, not returning calls and leaving patients feeling that they weren't being listened to – these are just some of the complaints the Medical Council received last year.
The Medical Council has published its annual report for 2017, revealing that received 356 complaints about doctors in 2017.
Some 82% of the complaints received were from members of the public and nearly one in five related to communication issues.
One complainant said their doctor didn't return their calls when they were waiting for test results but added that this doctor was replying to other patients.
Another patient said they changed GP and felt the new doctor hadn't adequately taken on their medical history and was unprofessional.
A number of patients complained that their doctors were not explaining a diagnosis or treatment plan in an understandable or clear manner. In some cases, the patient left the doctor's office and didn't understand what they had been told about their health.
Complaints received by the Medical Council about doctors are broken down into 44 different categories, but 19% of all complaints fell into the category of communications.
The Medical Council noted that; "In a large number of cases these issues can be dealt with by a simple apology where appropriate or with mediation."
The Medical Council's guide to professional conduct and ethics also highlights that good communication is central to the doctor-patient relationship and essential to the effective functioning of healthcare teams.
"Good communication involves listening to patients and colleagues, as well as giving information, explanations or advice."
Medical Council CEO Bill Prasifka said that while "complaints were slightly down in 2017 on the previous year some areas of concern have emerged".
Three doctors were removed from the register following a Fitness to Practise Inquiry.
Overall there were 22,649 doctors on the Medical Register in 2017, up 4% on 2016, and 35% of registered doctors are aged 35 or younger.
The Medical Council says it's working closely with the postgraduate training bodies, encouraging them to run training programmes on good communications.