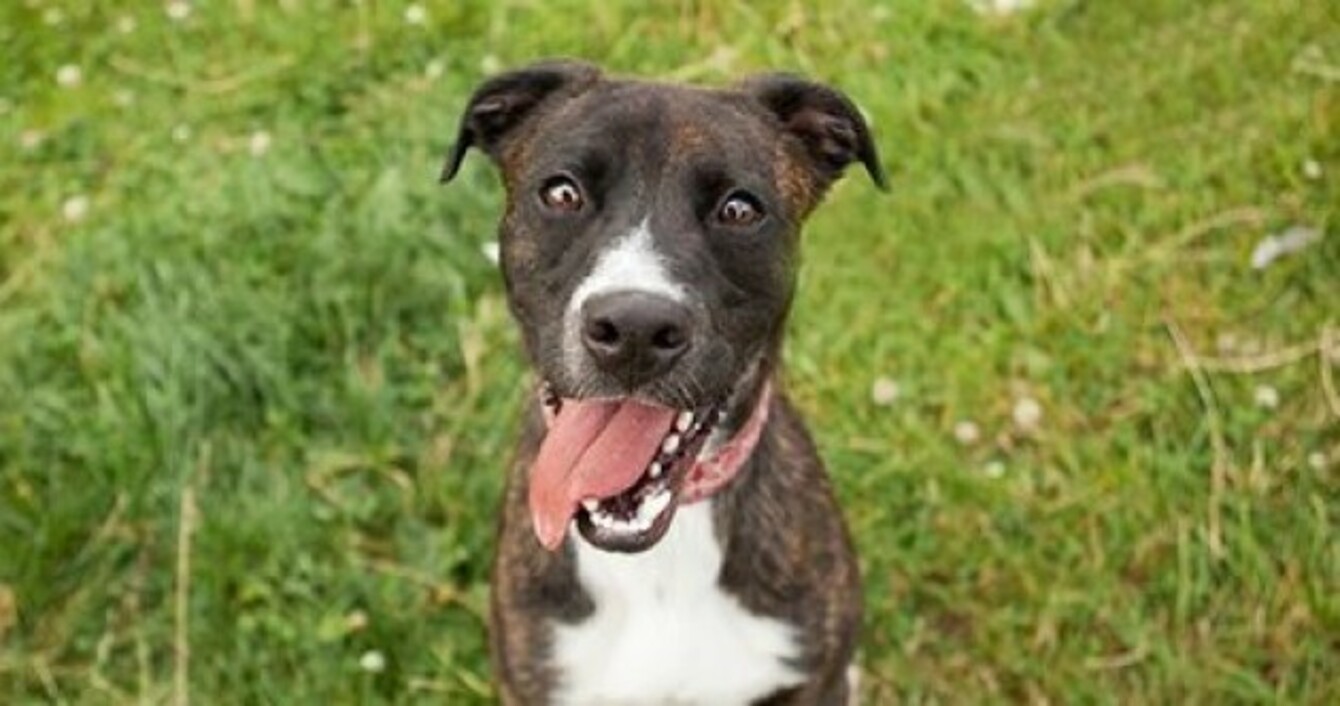 'Rocky'
Image: DSPCA
'Rocky'
Image: DSPCA
THEY MAY GET a little restless after stress-inducing photoshoots, but the DSPCA is assuring TheJournal.ie that these three shelter dogs are, for the most part, perfectly polite and well-behaved.
Rocky, who has been in the care of the charity for six months, along with Ruby and 'MJ' — who lost a leg in a road traffic accident — were on hand at Merrion Square today for a 'clean up after your pet' awareness campaign.
The DSPCA's Natasha Eames says they generally have anything up to sixty dogs in their care at their Rathfarnham headquarters.
There's an ongoing appeal for suitable potential owners to come forward, while at the moment, there's a special campaign to find a new home for Rocky, the enthusiastic 'Boxer Cross' featured here.
He may have a tendency to interrupt interviews, but he's otherwise "great with kids," and Natasha says she has "no idea" why he's not running around someone's back garden by now.
Instead of, for instance, trying to distract her from talking to us…

(Youtube: TheJournal.ie)
More details of the animals featured, and other shelter pets can be found at the DSPCA website.