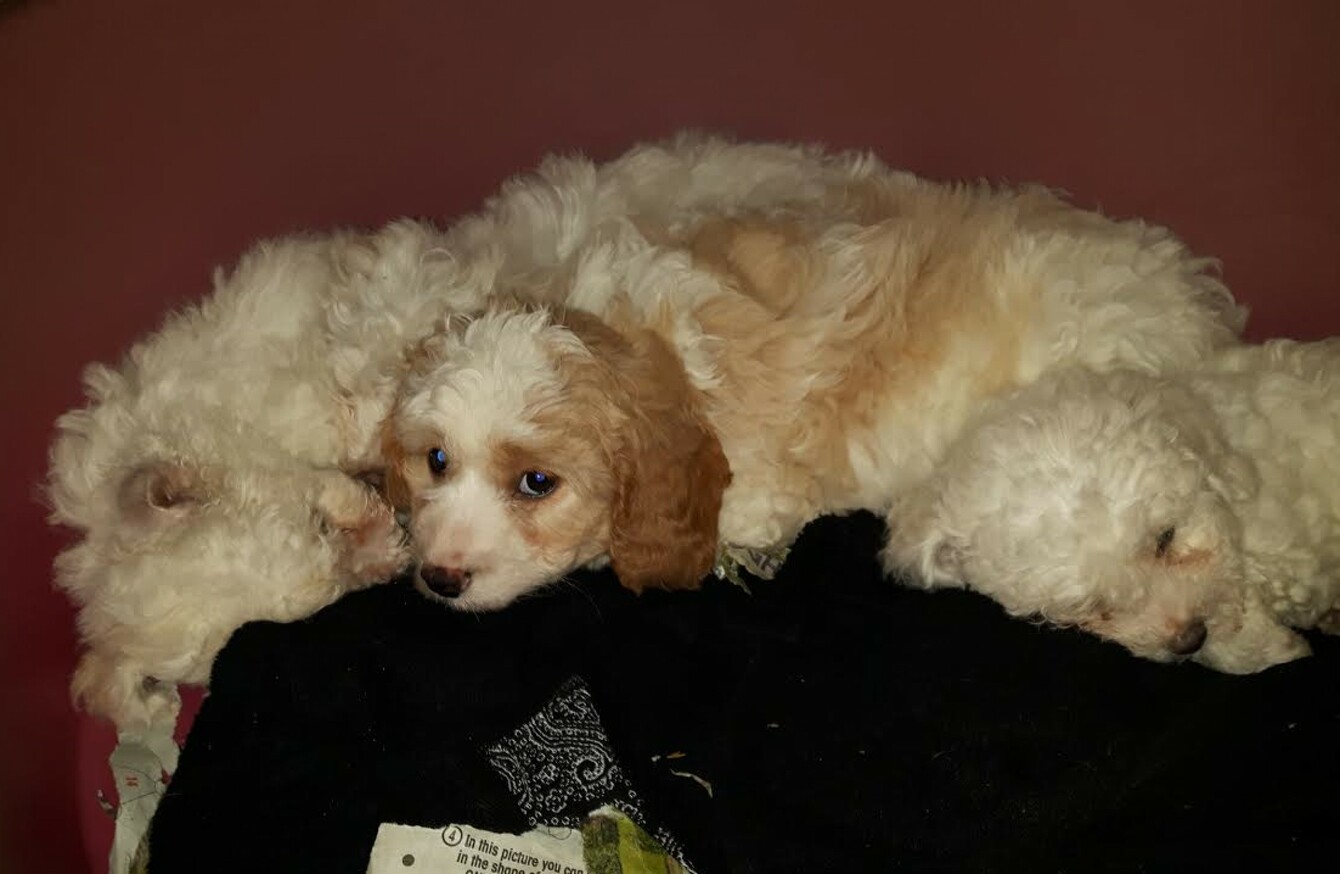 Image: DSPCA
Image: DSPCA
THE RSPCA seized 96 puppies at Holyhead yesterday afternoon after a joint-operation with the the Irish DSPCA and customs.
The puppies included Beagles, Cocker Spaniels, Cavachons and Yorkshire Terriers, all described as 'very profitable' breeds by the DSPCA.
The animals were shipped from Dublin Port earlier yesterday and the seizure was conducted as part of Operation Delphin, which is designed to end the illegal puppy trade.
The animals have all since been returned to Ireland and are being cared for at a DSPCA shelter in Rathfarnham, south Dublin.
In a statement this evening, the DSPCA said: "We would like to thank the immigration section of the gardaí and the custom officers at Dublin Port for their assistance in this and in previous cases.
"This case is just one of many which have been discovered following intelligence led investigations. Furthermore, it is understood that in this case the two parties may be connected.
"One of these individuals is known to the DSPCA from a recent case involving illegal puppy trading at Dublin Port."
None of the puppies are available for adoption or for reservation at present.  A statement will be issued next week with more information.