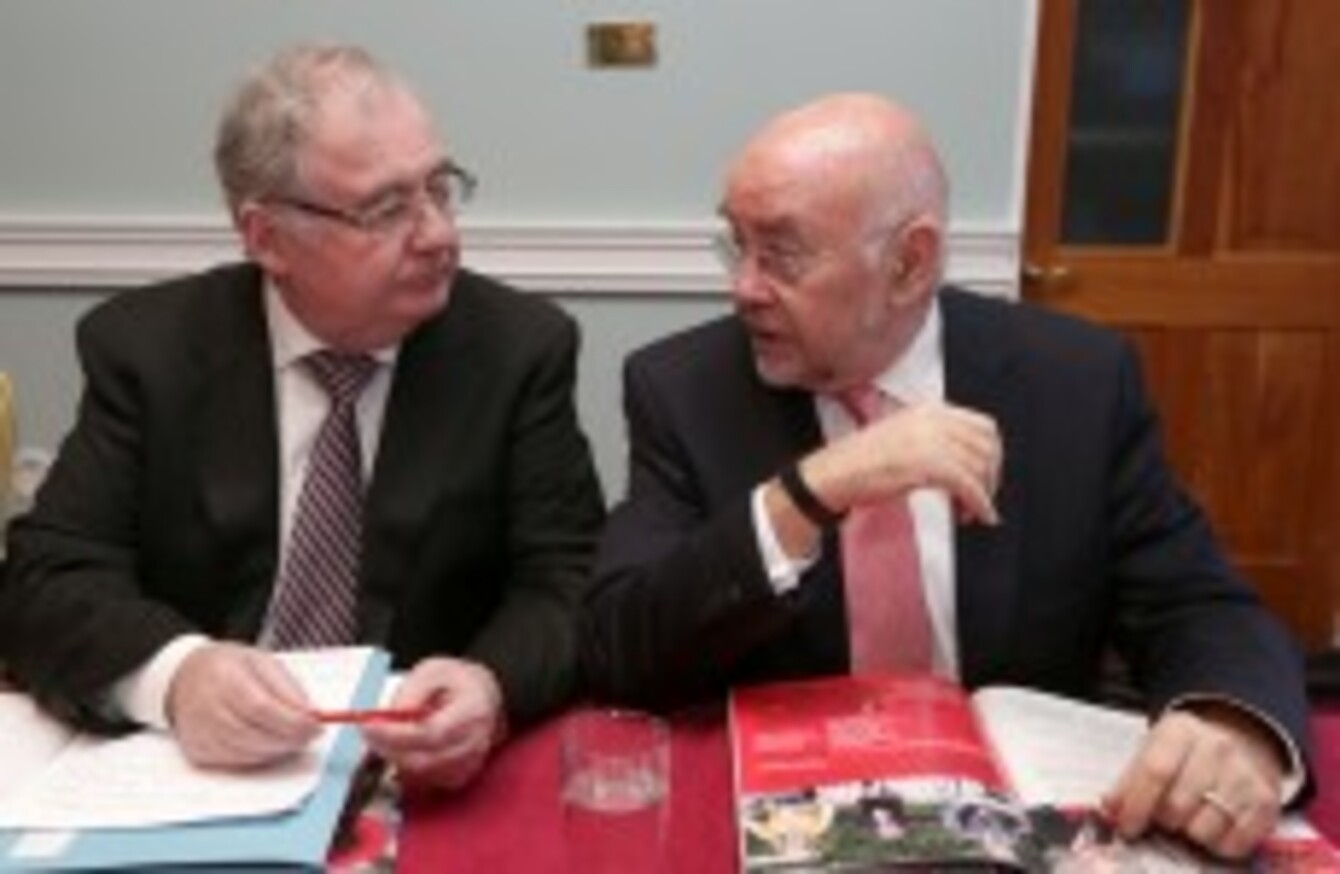 Image: Laura Hutton/Photocall Ireland
Image: Laura Hutton/Photocall Ireland
LABOUR TD DOMINIC Hannigan has called for a clear-out of the Labour old guard as the party considers its future under a new leader.
In an interview aimed squarely at Labour TDs such as Ruairí Quinn, Pat Rabbitte, Emmet Stagg and Brendan Howlin, Hannigan said Labour needs to change and that "the arrogance needs to be removed".
Hannigan also said he is thinking about whether or not he will run for leader following Eamon Gilmore's departure.
The first-term Labour TD for Meath East said the party needs to radically change if it is to regain the trust of voters.
"I'm clear about… one thing," he told RTE One's Morning Ireland.
I don't think the answer is going to come from people who have been within Leinster House for the past quarter of a century.
He suggested TDs such as Alex White and Gerard Nash as well as possibly himself as part of the "next generation" who should lead the party.
A clear split has opened up in Labour between TDs serving their first and second term – eight of whom put forward a motion of no confidence in Eamon Gilmore shortly before he resigned –  and older, more established politicians who have served for many years.
Asked if he wanted a complete clear-out of older TDs, Hannigan replied: "I think that's necessary".
He said the election results had been "dreadful" for Labour. "It was a wipeout," he said.
There is a "real danger that after the next election… the party will be gone. Gone the way of Kodak, gone the way of the PDs," he said.
When asked whether he had the necessary experience given his recent election, Hannigan said:
President Obama didn't have executive experience before he was elected, neither did people like Tony Blair, so I wouldn't overestimate experience.
"Let's be clear about the type of experience that we need," he said. "What we don't need is experience of 25 years of a bunker in Leinster House".
He described how during the election campaign people had looked at Labour leaflets and just turned away. "We have to put our hands up" and apologise, Hannigan said.
He described the departure of Eamon Gilmore as a "sad but necessary removal". "We're not prepared to let the Labour party die at the next election".