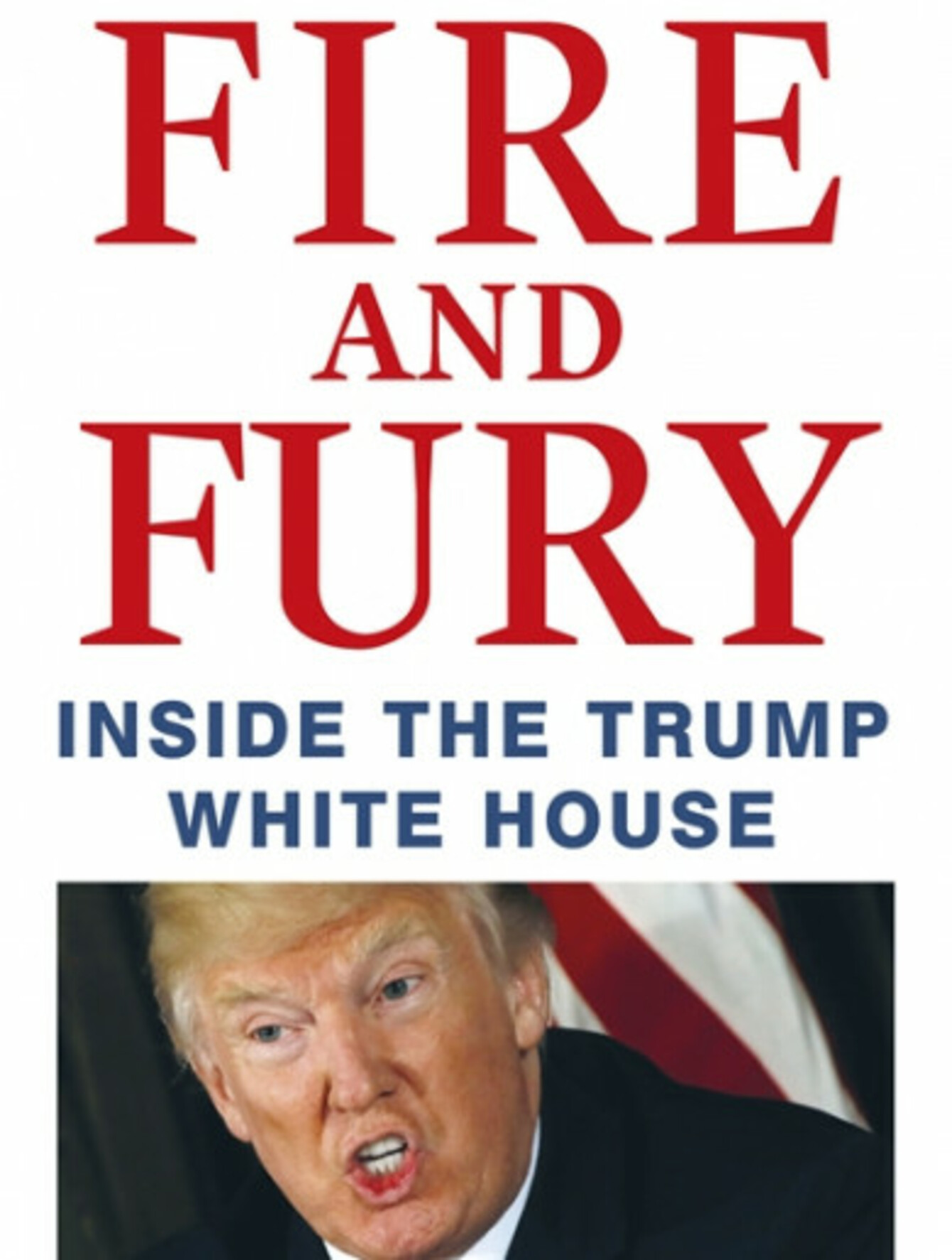 Image: Little Brown Book Group
Image: Little Brown Book Group
MICHAEL WOLFF'S EXPLOSIVE new book on US President Donald Trump's campaign and administration is due to be on Irish bookshop shelves next week, despite it being available in the US and UK today.
Fire and Fury: Inside the Trump White House was due to be released in the US next Tuesday, but publishers have brought the date forward to today, after a number of extracts were made public this week, throwing the White House into chaos.
The book quotes key Trump aides, including Steve Bannon, expressing serious doubt about his fitness for office.
Despite its initial worldwide release of 9 January, the release of Fire and Fury has been pushed forward to today in both the US and UK to meet demand. An Amazon Kindle version of the book was made available to buy online this morning.
While booksellers in Ireland have said that there has been unprecedented demand for Fire and Fury across the country, hard copies won't be available here until next week.
Booksellers have acknowledged the early release of the book in the US and UK. However, they have noted even that it has been released in the UK, the earliest Ireland will be able to have the book is next week due to shipping.
Maria Dickenson, managing director of Dubray Books, told TheJournal.ie that they anticipate the book will be on the shelves next week.
But she noted there are "logistical practicalities" that come into play, as the book has to be brought from the UK to Ireland by ferry and then needs to be distributed to bookshops.
"There's been a lot of interest in the book, especially online," she said.
"It's very unusual that something like this happens, where we don't know about a book being released until two days beforehand."
It's understood that Irish bookshops have been in discussions with the book's publishers to determine what sort of allocation of books they will receive. Separately, the publishers will also have to decide whether to reprint the book and by how many copies.
Dubray Books is offering a pre-order option.
Trump's reaction
There has been similar excitement over the years over books like the Harry Potter series, the book Spycatcher, which was banned in the UK but sold in Ireland, and even Madonna's book Sex, which was hugely controversial at the time. But what makes Fire and Fury unusual is the fact it has had a US president trying to stop its release – leading to international attention on the release.
#Open journalism No news is bad news Support The Journal

Your contributions will help us continue to deliver the stories that are important to you

Support us now
Trump has been enraged by the betrayal by Bannon – a man who engineered the New York real estate mogul's link to the nationalist far right and helped create a pro-Trump media ecosystem.
Trump instructed his lawyers to try to block the release of the book, which sparked publishers to push the release date forward.
Trump tweeted his outrage at the book's claims this morning: "I authorised zero access to White House (actually turned him down many times) for author of phony book! I never spoke to him for book. Full of lies, misrepresentations and sources that don't exist."
"Look at this guy's past and watch what happens to him and Sloppy Steve!" Trump wrote.
It was unclear to whom Trump was referring, with possibilities including Steve Bannon, his former chief strategist, and Steve Rubin, the president of Henry Holt and Company, which is publishing Wolff's book.
With reporting by Aoife Barry and AFP.