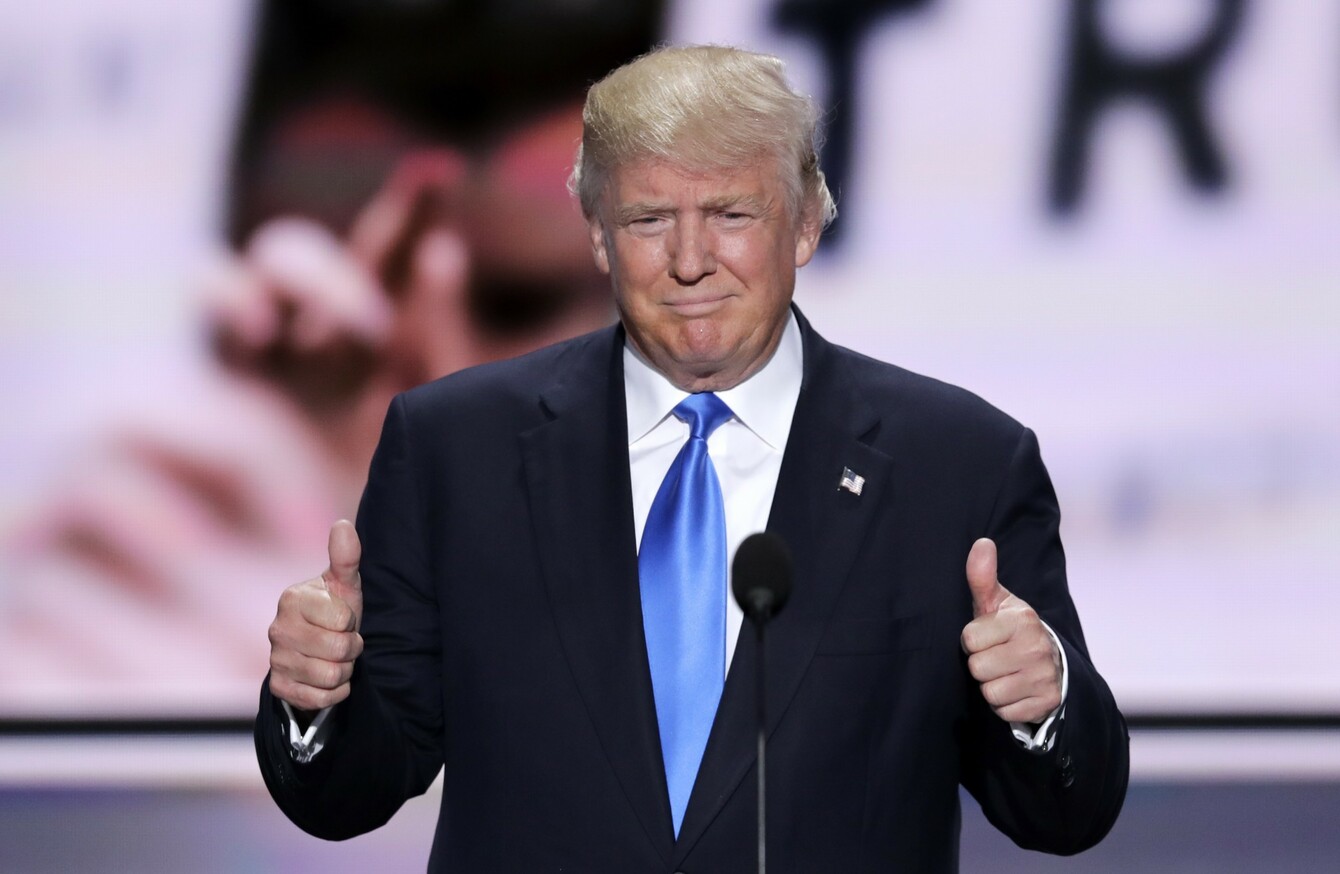 Image: J. Scott Applewhite
Image: J. Scott Applewhite
CEMENTING AN EXTRAORDINARY political takeover, Republicans nominated Donald Trump as their presidential standard-bearer, hitching their hopes of keeping Democrat Hillary Clinton out of the White House on an unorthodox candidate who has sown divisions within the party and across the US.
While it was Trump's night, Clinton was frequently the focus.
New Jersey Governor Chris Christie energised the crowd with a full-throated takedown of Clinton, imploring delegates to shout "Guilty!" as he ticked through numerous accusations of wrongdoing.
Trump addressed the convention briefly in videotaped remarks, thanking them for formally nominating him as the party's White House candidate.
"This is a movement, but we have to go all the way," he said.
For Trump, the celebrations were a much-needed opportunity to regroup after a chaotic convention kickoff that included a plagiarism charge involving wife Melania Trump's address on the opening night.
There were no big missteps last night, but the event was void of the glitzy, Hollywood touch Trump promised, with a series of Republican officials parading on stage to level sharp, but repetitive, criticisms of Clinton.
The evening's programme ended on an unusual note, with an actress-turned-avocado farmer delivering the closing speech — a spot normally reserved for prominent speakers.
Family first
Trump's family again took centre stage, underscoring the campaign's urgent task to reshape the image of a candidate seen by large swaths of voters as harsh and divisive.
Two of Trump's children testified to his character, casting him as a man undeterred by challenges.
"For my father, impossible is just the starting point," said Donald Trump Jr., the oldest of the Republican nominee's five children.
#Open journalism No news is bad news Support The Journal

Your contributions will help us continue to deliver the stories that are important to you

Support us now
Questions about plagiarism surfaced for a second day in a row, this time in the eldest son's speech. But F.H. Buckley, the writer behind the original work in question this time — an article in The American Conservative — said he was a principal speechwriter for the younger Trump and said the campaign did nothing wrong.
For some Republicans, the night also offered a glimpse of what could have been. House Speaker Paul Ryan, who resisted calls to jump into the presidential race, made a vigorous call for party unity — though his message focused more on the risks of letting Democrats keep the White House and make gains in Congress than a rationale for Trump.
"Let's compete in every part of America, and turn out at the polls like every last vote matters, because it will," Ryan said.
Many Republican leaders stayed away from the convention, still wary of being associated with the divisive candidate and unsure how his nomination impacts their own political futures.