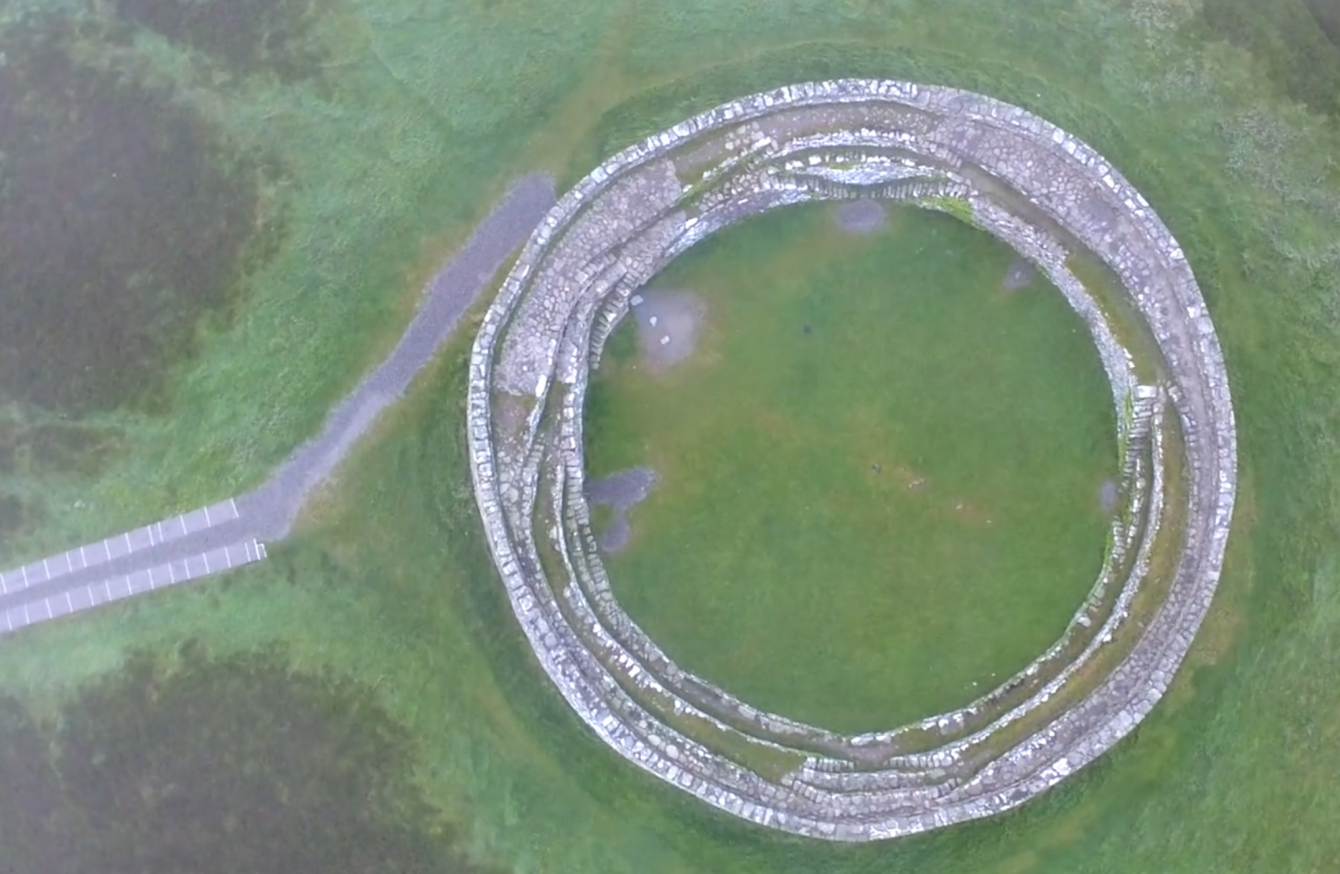 Source: TheJournal.ie/YouTube
THIS IS GRIANÁN of Aileach, an ancient hillfort that dominates a small hill in Inishowen, Co Donegal.
Although it has stood on top of the hill for hundreds of years, you're unlikely to have seen it from the angles CopterView captured it using a drone.
The origins of a fort at the site date back as far as 1000BC, with the current structure being built in the 8th or 9th century. Achaeology.ie details that it was used as the seat of Cenél nEógain, rulers of the ancient kingdom of Aileach.
The site fell into ruin until being rebuilt in the 1800s. It is now accessible free to visit and maintained by the OPW.