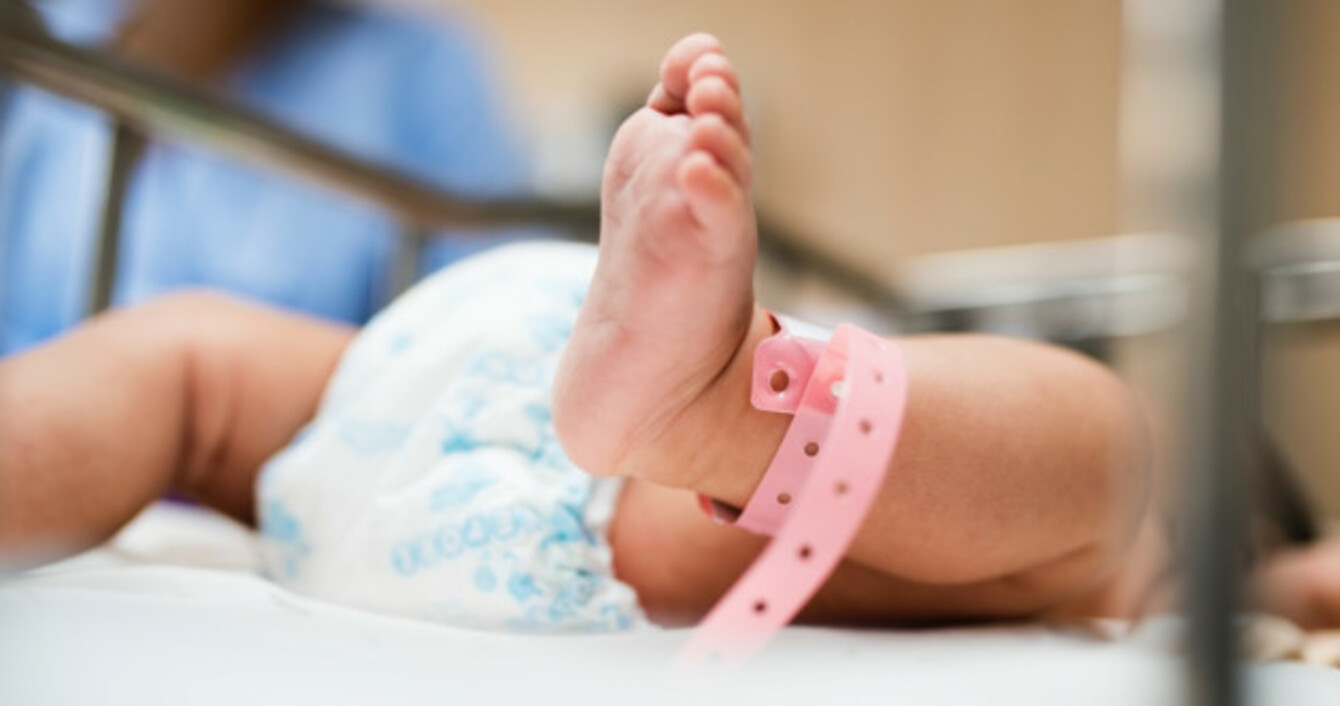 Image: Unsplash
Image: Unsplash
WHEN MY FIRST child was born my mum bought me a top of the range pram. An all-singing, all dancing 'travel system' that was truly magnificent.
So magnificent, in fact, that when number two was gestating, we looked at the pram and decided it would be pure foolishness to buy another one. Instead, mum bought me something that turned out to be even better: a doula.
Some context: I didn't have a great birth experience with my first child. I feel guilty even writing that because at the end of the day I had a healthy baby and that's all that matters, right? Well, no. 
Make no mistake, a healthy baby is the most important thing, but that doesn't mean your own wellbeing isn't important too.
Looking after you 
Studies regularly throw up tales of women who don't feel listened to or supported in birth, or at worst, who suffer from PTSD from a bad birth experience. 
Certainly I didn't go to have a baby believing it would effortlessly glide out of me on a rainbow while I felt no more than a light squeeze. But I did hope it could be an experience were I felt supported, listened to and minded. 
I didn't quite have that experience with my first birth, so this time I knew I wanted something different. I wanted continuity of care. I wanted to feel like someone was there just for me. 
Enter the doula. 
I knew my doula, Dr Krysia Lynch, from working with her in a professional capacity. She's the head of Association for Improvement in Maternity Services Ireland (AIMS) and has supported hundreds of families along the way, something that certainly inspired my confidence. 
I figured we would get on well and our initial introductory meeting, where she also met my husband and toddler, confirmed that.
It was important to me to choose someone I felt at ease with. This was, after all, someone who was going to be with me during one of the most intimate moments of my life. If the connection wasn't there, it couldn't work.
On an emotional level, Krysia helped me battle demons around my first birth and fight off my fears around a second induction. She helped me construct a list of birth preferences.
This wasn't a 'birth plan', she reminded me, adding that it's impossible to be prescriptive about a situation with so many variables. 
Every request imaginable
The list of preferences addressed a range of scenarios, from a natural birth to a surgical one. Having had a vaginal delivery with my first, a C-section was never on my radar. But when I ended up having one on the day, I was glad she'd made me put in certain requests – like letting the hospital know I would prefer skin-to-skin contact with my newborn post-surgery.
Some people have the idea that doulas are all about natural labour. Yes, they're there to facilitate as natural a birth as possible, but a professional doula will be more than supportive of medical intervention when needed
(Nor did my doula MAKE me eat my placenta – although she did have a lot of ideas about what to do with it, none of which floated my boat, tbh.) 
During labour, for example, Krysia had plenty of brilliant breathing techniques and visualisations to help get me to 8cm without me feeling I needed pain relief – but when I requested an epidural, she was fully supportive. 
When the baby's head wasn't descending and I felt all 10lb 13oz of him was stuck, she backed me in my request for a C-section.
"That's very intuitive," I remember her saying, adding that I knew my body and my baby best. At 4am and feeling a bit scared and emotional, that was the validation I needed to hear.
The little things
These are just little things but to be honest, it's little things that can make a big difference to how to you feel.
The gently lit labour room that she helped to organise with soft mats and the smell of essential oil was a world away from lying on my back under fluorescent lights with my first. 
Krysia encouraged me to think about everything that would help stimulate the production of oxytocin, the 'happy hormone' needed to bring on labour. As a direct result of that, my early contractions were spent dancing to Step On courtesy of a specially crafted Nineties playlist.
My midwife (who was also lovely) eyed Krysia with initial wariness but was ultimately happy enough to let us just get on with it. 
That said, if you're having a hospital birth, it's always wise to check their policy on having a doula in the delivery. Ultimately, in surgery, Krysia couldn't be with me, as my husband filled the one-guest-in-the-surgery-room quota.
Ah, the husband. 'Couldn't he have been your support?,' I hear you cry. Having a doula isn't a takeover, it's a form of assistance. 
Krysia was able to show my husband how to apply heat pressure to my lower back (a massive help, and one I was in no state to articulate myself). She was a huge support to him and our newborn son following my surgery. 
It was my doula who sat with me in hospital for 12 hours that day waiting for a bed for induction, meaning that at least my husband was able to be with our eldest.
He'd never heard of a doula before but his attitude was very much 'I'm happy if you're happy'. And I was happy. 
Despite the fact that hardly any of my birth preferences had come to fruition, despite the fact that my 'ideal' natural birth didn't come to pass, I was happy. 
I felt elated
With my first birth, emotional and physical exhaustion had rendered me incapable of any emotion other than an overwhelming desire to lie down in a dark room and hide. 
This time I felt elated.
Ok, some of that might have been morphine-induced, but the doula definitely helped too. I just felt I had my own specific support system in the delivery room. 
She wasn't going to go off duty, she was there for me.
I know there'll be people reading this who'll brand doulas an indulgence and me a little snowflake for daring to put my needs on the radar. 
But if you're a mum-to-be and, for whatever reason, feel you'd benefit from a bit of extra support in birth then I'd recommend a doula. Because you deserve it.