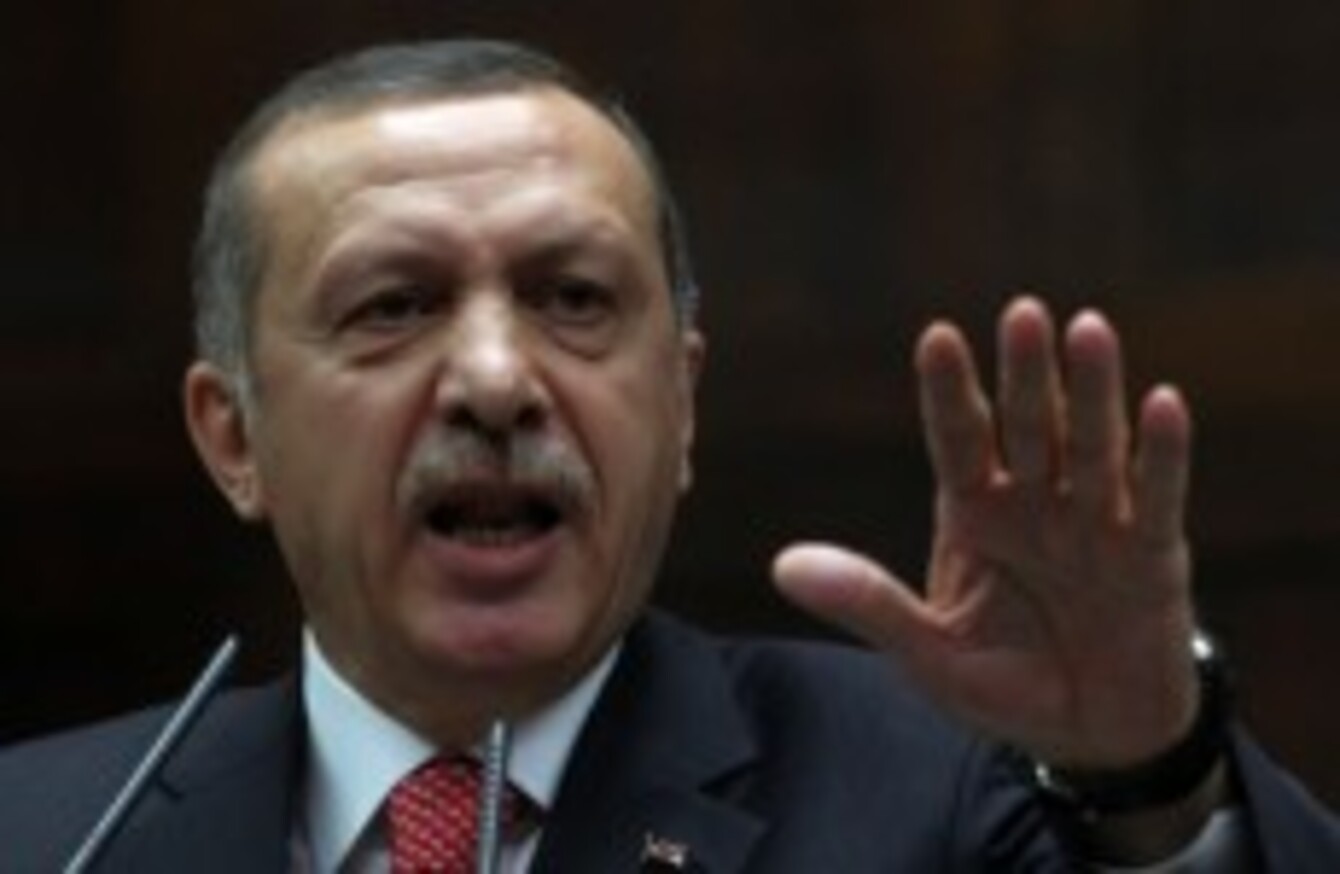 Turkey's Prime Minister Recept Tayyip Erdogan.
Image: AP Photo/Burhan Ozbilici/PA
Turkey's Prime Minister Recept Tayyip Erdogan.
Image: AP Photo/Burhan Ozbilici/PA
NATO CHIEF ANDERS Fogh Rasmussen has criticised the downing of a Turkish jet by Syrian forces as "unacceptable".
Speaking after emergency consultations with Turkey today over last week's highly controversial incident, Rasmussen said that "allies have expressed their strong support and solidarity with Turkey".
Syria has admitted bringing the plane down on Friday, saying that it had violated its airspace. Turkey claims that the military plane was shot down 15 minutes after it had briefly breached Syrian airspace and was in international airspace when it was brought down.
Turkish Deputy Prime Minister Bulent Arinc has said that Turkey retains its right to retaliate against hostile acts, but said that "we have no intention of going to war with anyone". Prime Minister Erdogan confirmed today that if Syrian troops approach Turkish borders they will be perceived as a threat.
Meanwhile, the UN official investigating alleged human rights abuses in Syria has finally made it into the country. No details have been provided of Paolo Sergio Pinheiro's visit to Syria, but a UN spokesperson confirmed today that he has entered the country to conduct his investigations.
The UN Human Rights Council gave him the task back in August; he is expected to provide updates on his mission to the council tomorrow.
The group has been denied access to Syria until now. In its latest update though, it criticised Syrian state security forces of blockading towns and villages in an effort to 'weed out' anti-government groups. It said that those blockades had resulted in children dying after being unable to access adequate health care.
Earlier this month, the UN suspended its mission to observe adherence to the ceasefire agreement brokered by UN and Arab League envoy Kofi Annan.
United Nations Supervision Mission to Syria said on 16 June that it would be reviewing the decision to suspend the mission every day, but that it was being put on hold "owing to an intensification of armed violence across the country".
- Additional reporting by the AP and AFP