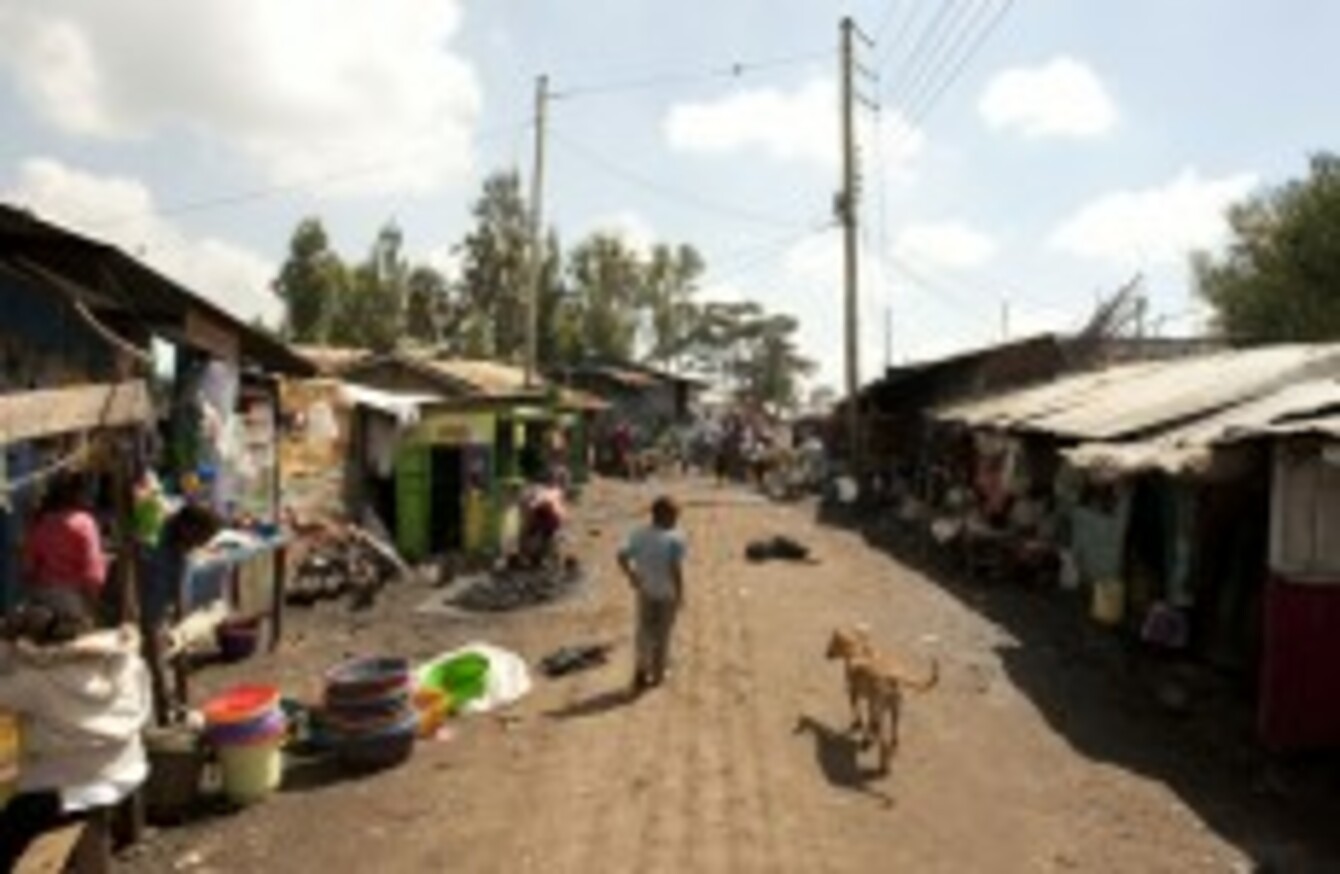 File photo of a street in a Nairobi slum
Image: Ian West/PA Archive/Press Association Images
File photo of a street in a Nairobi slum
Image: Ian West/PA Archive/Press Association Images
AT LEAST 40 people have been burned to death after a petrol pipeline exploded in the Kenyan capital of Nairobi.
An Associated Press reporter has counted at least 40 dead bodies after the blast on the pipeline, which runs through the densely populated Embakasi slum.
The reporter counted the bodies scattered throughout the remains of burning shacks for nearly 300m around the site of the explosion. Some were also floating in a nearby river filled with sewage. Other residents say they had jumped into the river after catching fire. There had been homes built right up to the pipeline, the residents said.
Police say they are still counting bodies.
Earlier, a medical official said more than 80 people had been hospitalized after a gasoline pipeline running through a slum in the Kenyan capital exploded.
The number of people killed and the cause of Monday's explosion are unclear.
Spokesman Fred Majiwa from St John's Ambulance Service says that they have taken more than 80 people to hospitals around Nairobi. He says many victims are burned beyond recognition.
The pipeline runs through the heavily populated slum of Embakasi between the city center and the airport.
Police spokesman Eric Kiraithe says officers are at the scene but he had not yet received a report from them.