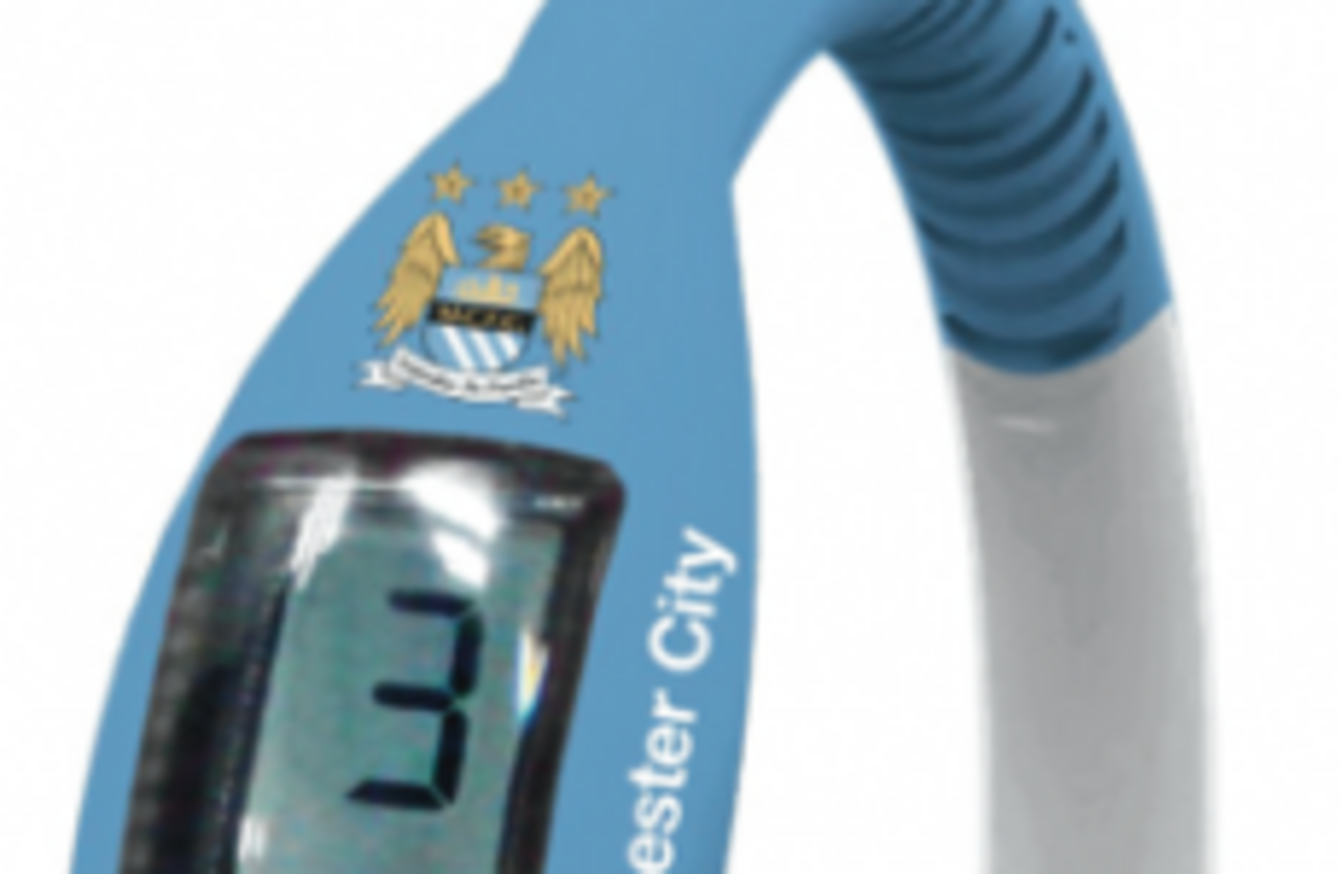 Jason O'Reilly's Pride Watches is now supplying merchandise to all four of England's teams in next season's Champions League.
Jason O'Reilly's Pride Watches is now supplying merchandise to all four of England's teams in next season's Champions League.
THE DUBLIN BUSINESSMAN who broke down in tears before winning a €45,000 investment on Dragons' Den has won deals to supply his watches to three more Premier League teams – and now has his sights set on selling his products at one of the world's biggest sporting events.
Jason O'Reilly's appearance on the show last March led to an investment which saw his company start producing sports watches for Manchester United and Liverpool before the end of last year – and even more clubs are now selling his wares.
His company Pride Watches is now producing watches for Manchester City, Chelsea and Arsenal – meaning it now supplies products for all four of the English teams in next season's Champions League – and has other top clubs lined up to accept supplies.
The Man Utd and Liverpool watches, which went on sale last autumn, have proven so popular that Ryanair has added them to its in-flight store – meaning Irish fans of the sides can buy one of the €10 watches while on their way to Old Trafford or Anfield.
England is not the limit of his ambitions, however, with Jason now eyeing up a lucrative pitch at the biggest sporting event in the world next year – the FIFA World Cup in Brazil – hoping to have products on sale in the colours of each participating nation.
The former bricklayer's company is already producing its watches in the colours of the 32 GAA county teams, but has diversified into other silicone products that aren't just sports watches.
The company is now manufacturing silicone-based iPhone covers, carrying the official logo of the Dublin GAA teams – and even full-length stickers with the Dubs' crest designed for wheelie bins.
The development is a fitting one – the idea for a business selling watches with coloured straps came to O'Reilly in a flash while in Croke Park at a Dubs match.
"We also had the pleasure of mentoring a few of the applicants from this year's Dragons' Den," O'Reilly told TheJournal.ie – saying the acts included a hip-hop duo Eamon & Jodie, who won a €15,000 investment from all five dragons.
The act – which go by the name JE Syllable – are "the next biggest rap/hip-hop band to come out of Ireland," O'Reilly said.
"We are really confident that they are ready to get their big break."

(YouTube: allaboutbizire)
O'Reilly has also sought to nurture other start-up businesses through the Cork-based Selr8r programme, where he acts as a mentor alongside his Dragons' Den investor O'Sullivan, and other judges Bobby Kerr and Gavin Duffy.
It's all a big jump from the pitch to investors Niall O'Farrell and Sean O'Sullivan, which took place only 16 months ago – when money was so tight that O'Reilly couldn't afford the petrol to drive from his home in Cavan to the Dragons Den set in Rathfarnham.