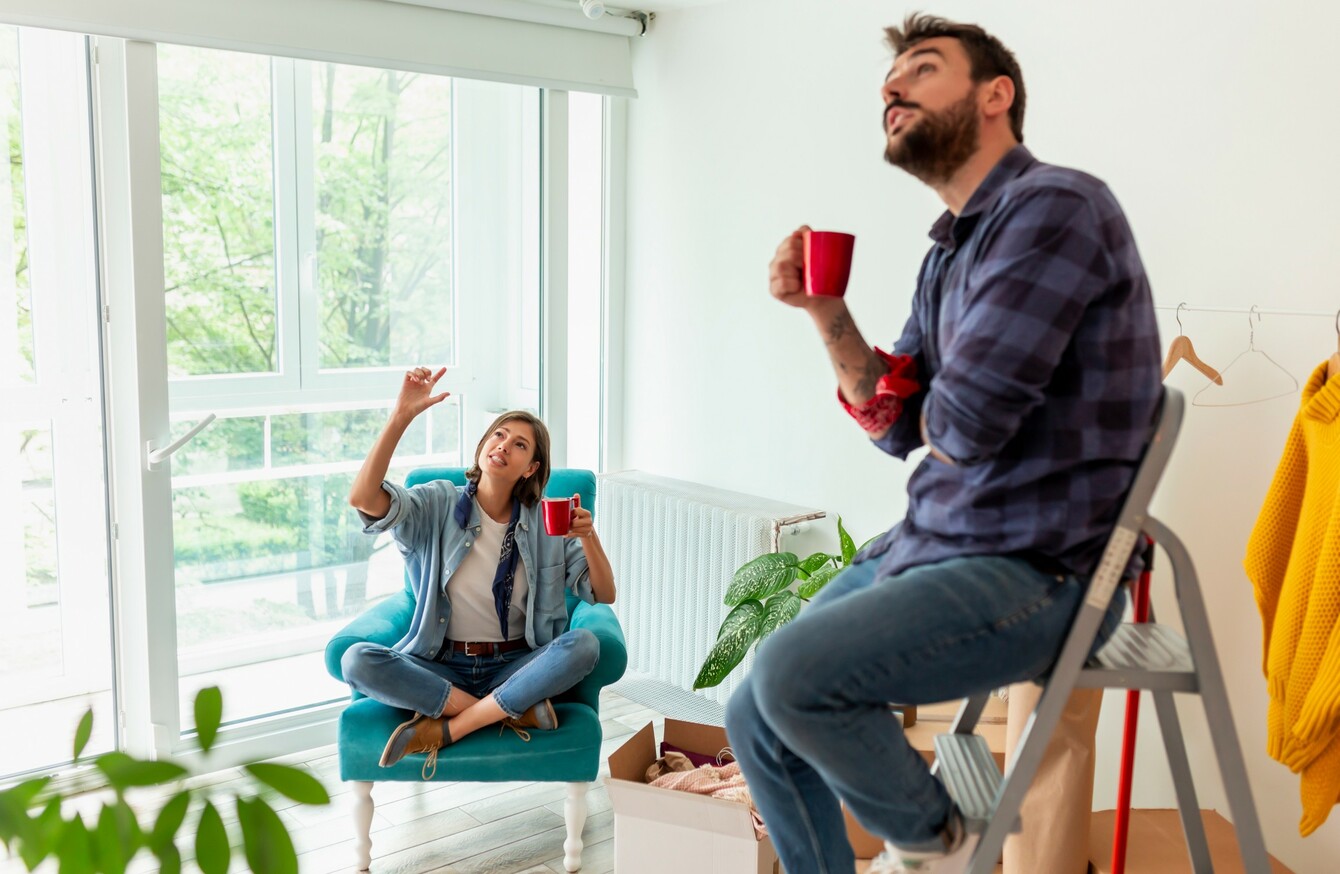 Image: Shutterstock/Impact Photography
Image: Shutterstock/Impact Photography
IF YOU'RE AIMING to be saying 'new year, new home' in 2021, you are probably hoping for a really fresh start in the coming months. Today we're going to fast forward past the administrative tasks involved in getting your mortgage approval, and we'll even zip by the home viewing processes, so we can focus on those first exciting days and months in your first home.
Buying your first home is an expensive process, and not everyone is ready to splash out on every item of their dream interior design for their new digs at the start. But even if you've got a little more saving to do in order to make your interior design dreams come true, you do want your home to feel like it reflects your style from the start.
We chatted with Emily Cunnane, Creative Director at InSpace Design, to get her insight into how to make your new house feel like a home from day one. Here are six tips from an expert for warming up your first home.
1. Make an overall plan and work toward it
Most first-time buyers have spent the majority of their savings on actually purchasing the home. That means you could be saving up for parts of your dream home interior design over the coming years – but it doesn't mean you hold off making a vision for what your home will look like eventually, says Emily.
"What I always tell people is try to plan the full space at the beginning," she says. "That doesn't mean you'll necessarily buy everything all together. But once you have your overall plan of the materials in general, what's the general colour palette, and how do you want to feel in the space, that's a good start."
She suggests narrowing in on those decisions early on, and then working toward the full design as you save up. "It could be there isn't a budget to do everything straight away, but as you go and get a budget, it's all going to work together and there won't be mistakes in terms of having to bring things back or not like things."
2. Focus on the things you touch
In order to create a homely feeling right away, Cunnane recommends focusing on tactile elements. "I once heard the advice that you should focus on the things you touch first, which I thought was really good because there's a kind of comfort in tactility," she says. Early budget choices should also follow this advice. "I would always invest in good floors. And even in a kitchen, if you didn't have much budget, I would invest in a really nice countertop."
Tactile elements can come into play in smaller design choices as well, from rugs to cushions and throws, creating a feeling of home comfort in your first home from early on.
3. Start with the sofa
One large – and very tactile – purchase you'll probably be making on the sooner side is the sofa. So Cunnane suggests building your interior design around this large investment. "The couch is going to be your first thing because that's where you sit, and it's the largest piece as well," she explains. "Once you have that, you can infill around it."
Overall, Cunnane says choosing large investment pieces first is a smart choice for turning your house into a home quickly. "Start with the bigger pieces that you're investing more in, then infill the accessories from there."
4. Hang artwork sooner than later
For many new homeowners, hanging artwork is the last step. However, Cunnane says choosing and hanging artwork should be closer to the start of the interior design process. "When you have stuff up on the walls, it's going to give you a feeling of home."
In fact, she often uses a homeowner's artwork to start the design process, "When I meet a client, I'll look at the art that they currently have, and see if we can use that and base the colour palette on it for the general concept of the home. Or we'll look at it and we'll kind of expand on it. It's a nice way of bringing personality and colour and a feeling of joy in your home."
5. Fill your home with plants and books
When you're trying to make your house feel like a home before you've got the budget to fully kit it out, purchasing smaller items like books and plants can be satisfying and effective. Cunnane explains: "Biophilia and natural elements are becoming more and more important to people, because it makes you feel calmer and more comforted. That's another really easy and cheap way of feeling warmer and again more at home."
Plants and books are also items that can be easily moved around the home if they don't suit the overall look of a room as the design evolves and you bring in different elements. They certainly won't go to waste later in the design process.
6. Splash out on one fancy item
Finally, Cunnane suggests splashing out strategically within a space, both making it feel homely and luxurious at the same time. "I always tell clients to concentrate their budget on one thing," she says. "If you spend money on one beautiful pendant, then you can spend less money on the other lighting because you're not looking at them anyway!"
At Glenveagh Homes, our vision is that everyone should have the opportunity to access great-value, high-quality homes in flourishing communities across Ireland. We understand that buying a home is possibly the biggest decision you will ever make in your life – but we want to make it your easiest. Click here to find out more about Glenveagh developments.