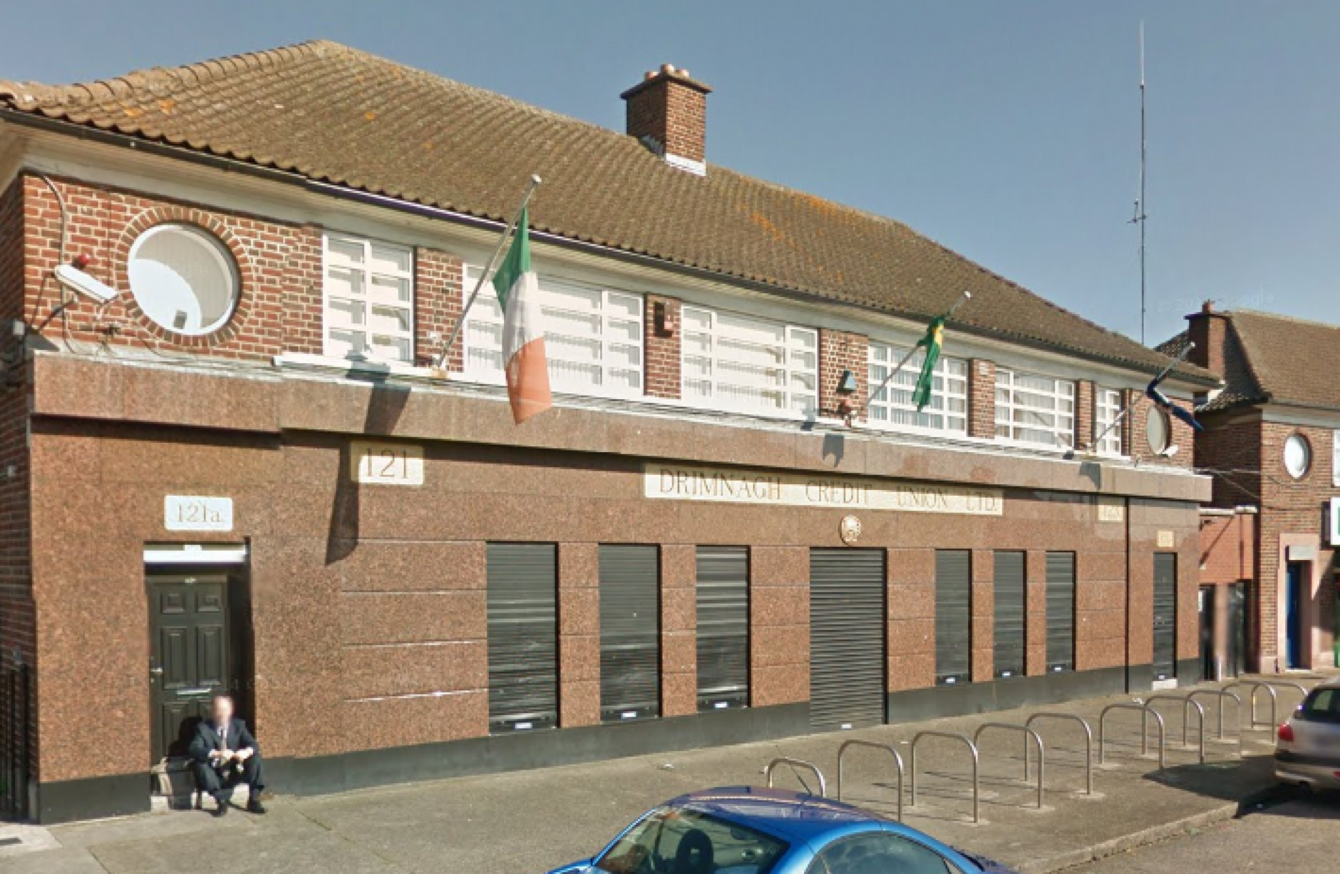 Image: Google maps
Image: Google maps
DRIMNAGH CREDIT UNION has been fined €125,000 for breaching several laws, including those relating to money laundering and terrorist financing.
The credit union was found to have seven different breaches under two separate laws. All the breaches were admitted by the credit union.
Five of the breaches related to regulations for preventing money laundering and the financing of terrorism, where it was found that the credit union did not have the right procedures in place to properly check suspicious customers and transactions.
The other two breaches related to prohibited payments made to directors, and the credit union's failure to properly record officers' expenses.
The anti-money laundering laws were introduced in July 2010. An investigation by the Central Bank found that Drimnagh Credit Union broke the regulations five times in the years to September 2015.
The regulatory body said that the breaches "represent significant and widespread failings in Drimnagh Credit Union's anti-money laundering/countering of the financing of terrorism".
'Wholly inadequate'
The Central Bank's director of enforcement, Derville Rowland, said that Drimnagh Credit Union also had no policies relating to the new laws in place for the first 11 months.
"When such policies and procedures were adopted, almost a full year after they should have been introduced, they were wholly inadequate in key areas such as customer due diligence (and) suspicious transaction reporting," she said.
"The failure to apply adequate measures to members and to scrutinise their transactions meant that it was unable to properly fulfil its statutory obligations to monitor (and) identify potentially suspicious activity and created an unacceptable risk of money laundering and terrorist financing."
Separately, two breaches of the Credit Union Act were revealed between August 2013 and November 2014. The Central Bank said that the breaches related to:
Prohibited payments to certain directors and a board oversight committee member of Drimnagh Credit Union
Failings in Drimnagh Credit Union's systems of control in relation to the claiming, recording and approving of officers' expenses.
Rowland said that these two breaches showed that there was a "lack of robust systems of control" at the financial institution.
"(It) meant that Drimnagh Credit Union was failing in its primary purpose, to safeguard and protect members' funds," she said.
"This is highly concerning behaviour and breaches of this nature will not be tolerated by the Central Bank."
#Open journalism No news is bad news Support The Journal

Your contributions will help us continue to deliver the stories that are important to you

Support us now
Anti-money laundering
In a statement, Drimnagh Credit Union said that it "co-operated fully with the Central Bank in this process and the investigation is now closed".
It said it can assure members "that their savings and deposits are not affected in any way by this, and that they can continue to do business with the credit union in the usual way".
Regarding the breaches identified, it said: "The credit union has taken steps to rectify these matters including the repayment of monies owed."
Breaches at Drimnagh Credit Union, which has just over 7,300 members, were first identified by the Central Bank's anti-money laundering division in 2014.
Following these inspections, an investigation was launched in December 2015 by the Central Bank's enforcement division that resulted in the €125,000 fine.
Bray Credit Union was also recently found to have breached the Criminal Justice Act, resulting in the Central Bank hitting it with a fine of €98,000.
Written by Paul O'Donoghue and posted on Fora.ie