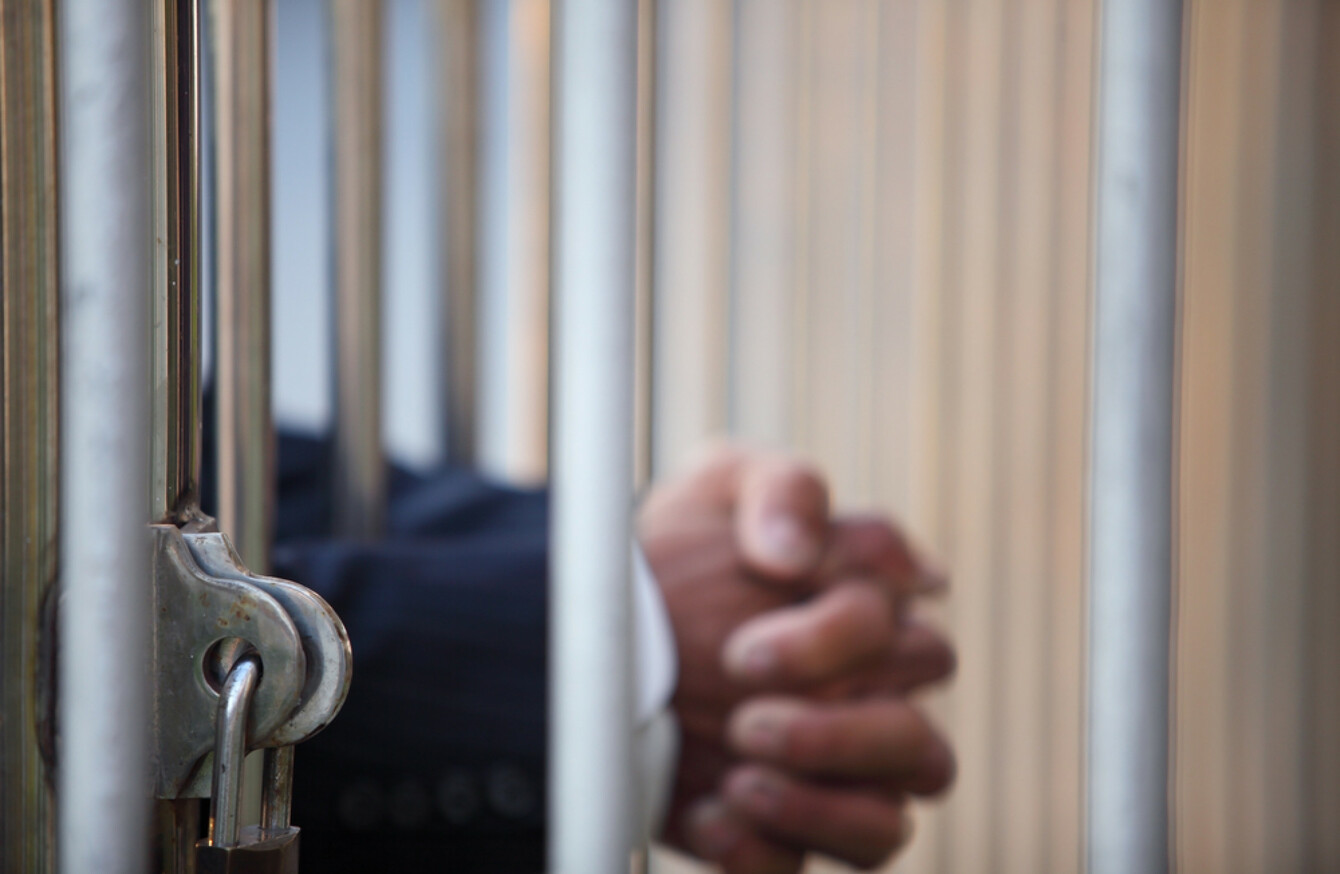 Image: Shutterstock/sakhorn
Image: Shutterstock/sakhorn
A CIRCUIT COURT judge has rejected a plea for a suspended sentence for a first-time offender convicted of a drugs charge.
In Naas Circuit Court yesterday, Judge Michael O'Shea sentenced 39-year-old William Duff to seven years in prison, suspending the last three. Duff had been charged in connection with the transportation of a large quantity of drugs last year.
The court was told that at a young age, Duff developed a drug addiction, but had managed to get himself clean and for a number of years he had worked in construction.
After sustaining an injury at work, he suffered from Fibromyalgia, a chronic pain condition.
Duff had applied for disability allowance, but had been unsuccessful – a common complaint by Fibromyalgia suffers as they say there is a lack of understanding of their condition among State and even healthcare officials.
He had worked for a short period of time for An Post, but because of his condition he was unable to continue.
Duff lives with his two elderly parents, for whom he has been a fulltime carer in recent years. His father, in particular, has serious health issues.
In 2015 his girlfriend suffered a miscarriage and Duff took it very badly. He relapsed and started using cocaine again.
Last year gardaí received information about the planned transportation of drugs on 5 April. They followed a car to the car park of Kildare Village shopping outlet, where it parked beside a Toyota.
Two men got of these cars and transferred black plastic bags containing €497,000 worth of cannabis from one boot to another.
William Duff was one of those men.
Judge O'Shea heard Duff had never come to the attention of gardaí before this incident and in his evidence, investigating officer Detective Garda Philip Byrne said he had been "very pleasant to deal with" during the investigation.
In his interview, he told investigators that he had a €2,500 drug debt and he was transporting the drugs in order to clear this debt.
Counsel for Duff pointed out that this was "not a particularly large" sum of money on the general scale, but "for him it was a huge debt". At the time he was arrested, his girlfriend was pregnant – she has recently given birth to Duff's second child.
Duff does not live a "lavish lifestyle", the court was told, and has not benefited from the proceeds of crime.
Since his arrest, he has been attending a drug treatment programme in Ballyfermot, in Dublin. Two reference letters from staff at the programme were handed to the judge.  They spoke positively about the 39-year-old's progress and said he has been taking part in a number of modules including education and health and safety training.
Duff's barrister asked the judge to consider a suspended sentence for her client. She said he was "terrified" of going to prison and had a "real fear of the impact it would have on his family".
On Thursday night his father had an operation in which half of his lung was removed. His counsel said if Duff were to be imprisoned, he would be "leaving his elderly mother to mind his very sick father".
"He has a loving and supportive family," she told the judge, adding that they – and Duff – were "determined that he would never appear before this court again". Several members of his family were present in court, along with his partner.
Judge O'Shea recognised that people who have drug debts often have to carry out orders, such as the transportation of drugs. He also acknowledged that Duff was on a lower rung, "really the delivery man", and that there was no financial gain for him.
However, he said he was "not satisfied" that Duff did not provide gardaí with details of the other people who were involved in the drug transaction. He said there was "of course a fear factor" but he could not ignore the destructive effect of drugs on society.
Duff's girlfriend sobbed as the judge handed down his sentence: Seven years, with the last three suspended. The 39-year-old first time offender was led away by prison officers to serve four years behind bars.