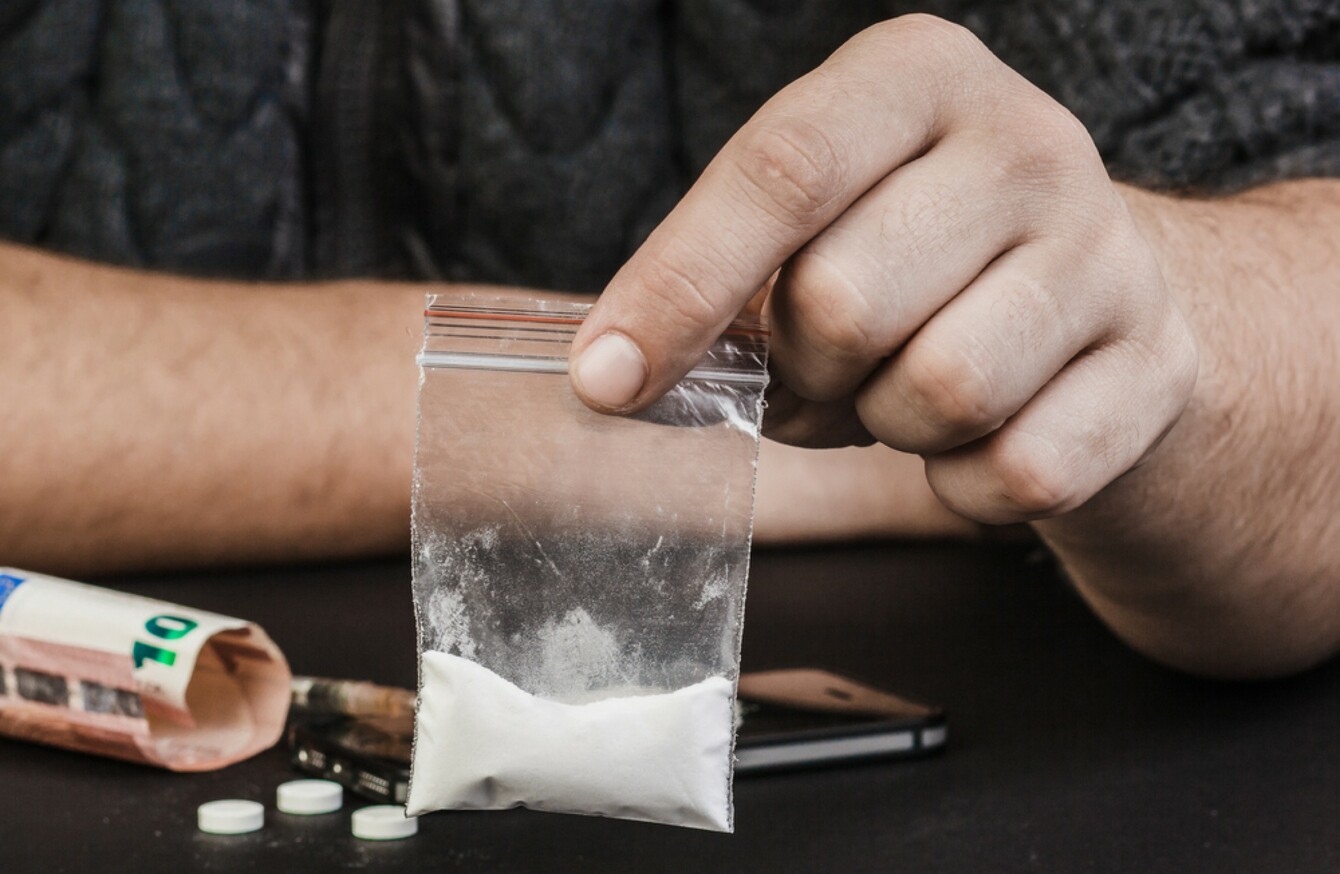 Image: Shutterstock/FussSergei
Image: Shutterstock/FussSergei
GARDAÍ ARE ISSUING warnings to the public that a drug about 100 times more potent than morphine is being mixed with heroin and cocaine.
On Monday night's CrimeCall, gardaí said that there was a worrying trend emerging of the opioid 'fentanyl' being mixed with the illegal drugs, and could result in higher numbers of overdoses.
Tony Duffin, CEO of Ana Liffey Drug Project said that in recent days, they've had reports from people who inject drugs that heroin is 'stronger than before'.
"People who have a tolerance for a certain amount of heroin, to keep them from getting sick from opiate withdrawal, are finding themselves very intoxicated by the same amount of heroin. In some cases people report overdosing."
He said that it's likely if this trend continues, there will be "a marked increase in avoidable death".
"There is no quality, nor content, control of street heroin," he said.
Yet despite this, people who inject heroin generally get into a routine, manage their drug use and attempt to reduce the associated risks.
He says that because the potency of heroin is increased, "there is great uncertainty and people are frightened".
"We are working with people who use heroin and crack-cocaine cut with fentanyl to do all we can in the face of an increasingly serious situation to keep people as safe as possible."
The HSE issued a warning in relation to a number of fentanyl-implicated overdose deaths in Dublin and Cork last summer.