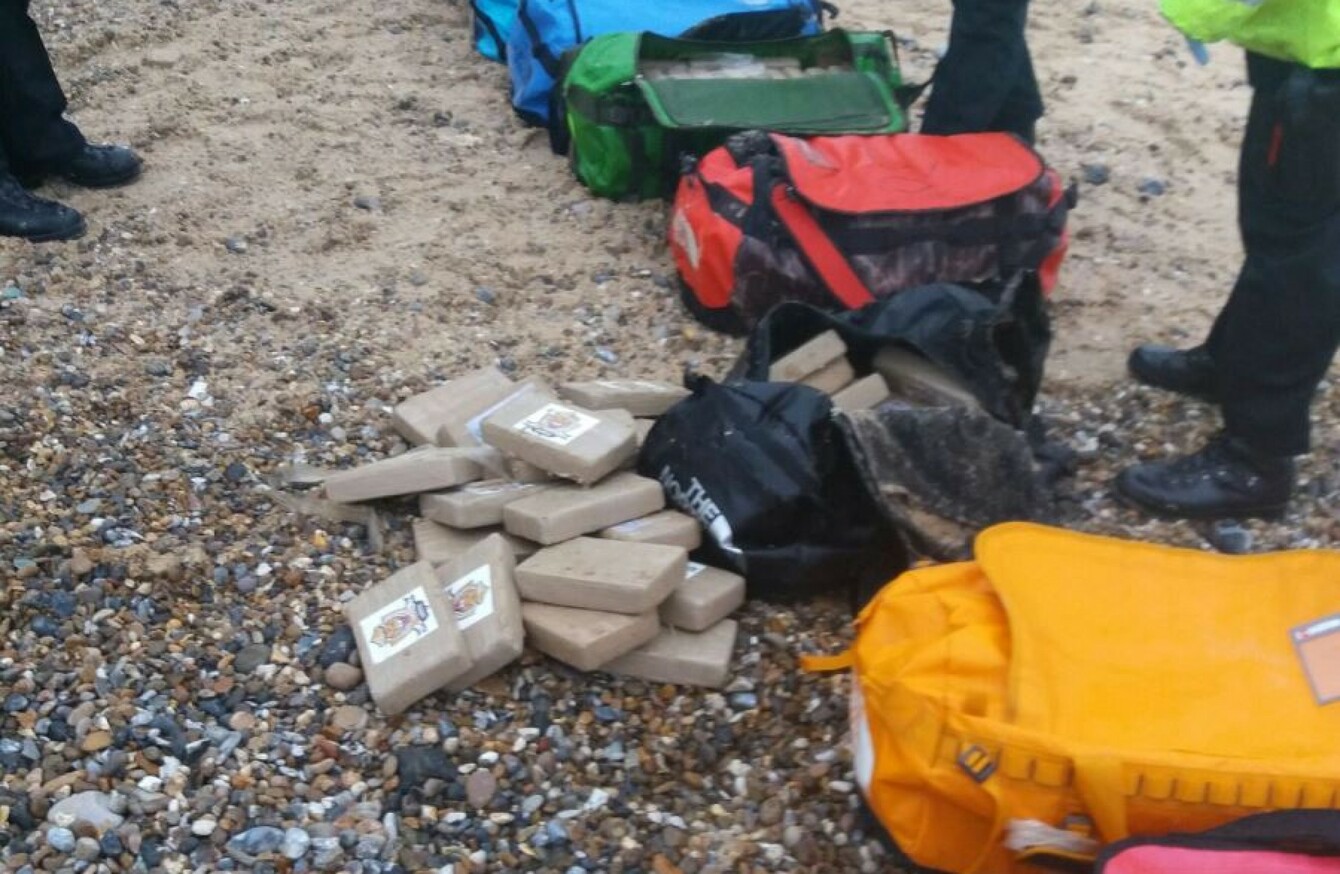 The bags and packages of drugs
Image: National Crime Agency
The bags and packages of drugs
Image: National Crime Agency
A LARGE AMOUNT of cocaine, worth an estimated €58 million, has washed up on two beaches in England.
A member of the public contacted police after discovering a number of bags and rucksacks on a beach in Norfolk on the east coast of England on Thursday afternoon. A small number of packages were found on a nearby beach this morning.
When police investigated they found around 360kg of cocaine inside the bags.
The National Crime Agency in the UK says it does not yet know how the cocaine ended up on the beaches.
"We are now working… to try and establish how the bags ended up where they did. However it is extremely unlikely that this was their intended destination," said Matthew Rivers, a spokesperson for the National Crime Agency, which investigates organised crime in the UK.
"This is obviously a substantial seizure of class A drugs, and its loss will represent a major blow to the organised criminals involved."