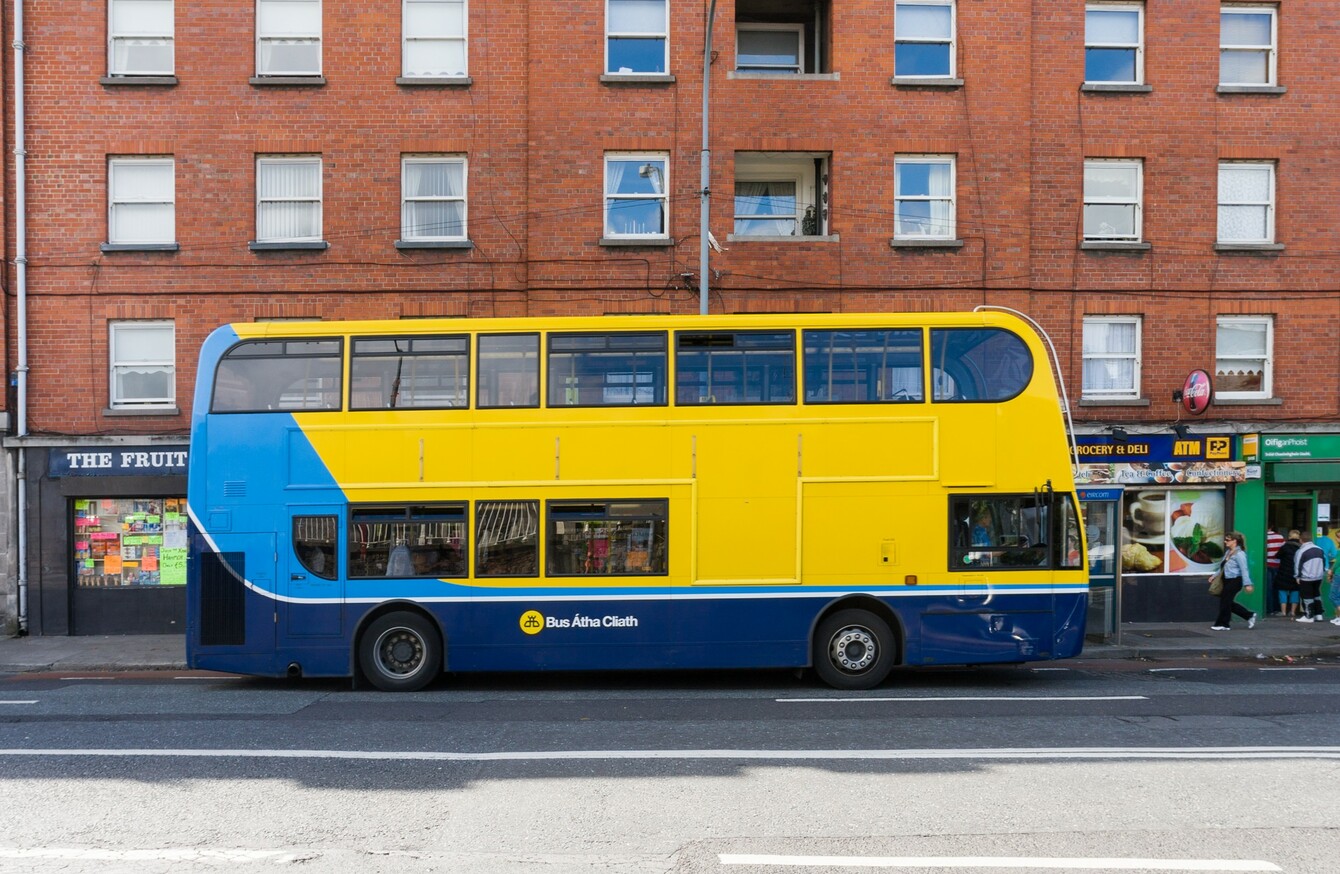 Dublin Bus
Image: Shutterstock/Ivica Drusany
Dublin Bus
Image: Shutterstock/Ivica Drusany
STRIKE ACTION BY DUBLIN Bus is "inevitable" according to the National Bus and Rail Union (NBRU).
"As we stand here, of course strike action looks inevitable at this stage," said the NBRU general secretary, Dermot O'Leary this morning.
He told RTÉ Radio One's Morning Ireland the initial action would result in 24 and 48 hour work stoppages, followed by an all-out strike, which he said "nobody wants".
Strike action would cause serious disruption to the 330,000 commuters who use the service every day .
If industrial action goes ahead, it is expected to take place towards the end of August or early September.
Pay parity with Luas drivers 
O'Leary said the "long-term game" of the union is to get parity with the pay increase Luas drivers received following a long, drawn out dispute that resulted in Luas strikes during some of the 1916 commemoration events this year.
Bringing Dublin Bus drivers in line with the pay increase tram drivers received has been rejected the the Labour Court.
O'Leary said the court should have been seen to award the same rights to bus drivers as was afforded to Luas drivers, but this did not happen.
The NBRU said it will now meet with other unions, such as Siptu.
There are five unions to this dispute… we plan on meeting the other trade unions over the coming days to try and plan a co-ordinated series of actions.
The general secretary said there are no talks planned at this stage.
Because of silence of both company and government here, nothing short of strike action would suffice here in order to move this dispute on.
No pay increase in eight years
O'Leary pointed out that his members had not received a pay increase in almost eight years.
He said the issue of productivity of workers would be discussed, but only when the flat rate increase had been introduced.
The pay gap between tram and bus drivers is 1.05%, said O'Leary.
If anyone is telling me that the issue cannot be resolved around the table on the basis of 1.05% then there is something is seriously wrong with industrial relations in this country.
A statement from Dublin Bus said:
Dublin Bus notes the result of the ballot by members of the NBRU last week. The ballot process is still ongoing and we will await the results of the ballots by the remaining trade unions this week before considering the outcome in full.