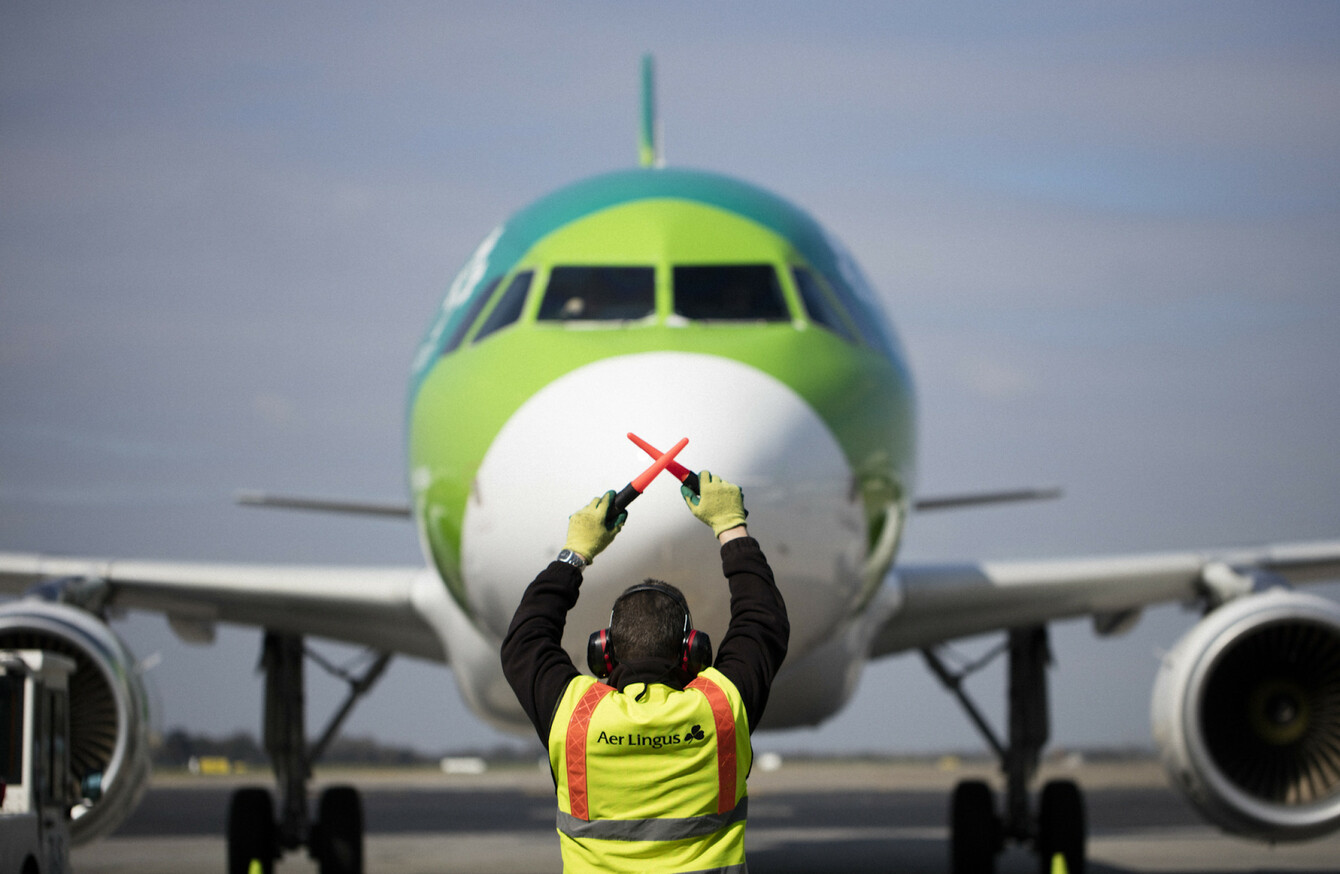 Image: DAA
Image: DAA
DUBLIN AIRPORT'S OPERATOR will spend €15 million to soundproof homes and schools close to its planned second runway.
A new tender issued by DAA has sought to create a panel of building contractors that will carry out works associated with its 'noise insulation programme'.
The notice for the tender estimated the total value of the contract works at €15 million.
The creation of a 'noise insulation scheme' for the local area was one of the conditions imposed by An Bord Pleanála when it gave the green light for the 3km runway over a decade ago.
Last year, DAA put out a call for consultants to research and design noise-reduction modifications for houses and schools within a certain 'noise contour' of the new runway.
The tender stated DAA will foot the bill for any noise cancelling works required, such as double-glazed windows, attic insulation, acoustic seals to doors and chimney caps.
Property owners, schools and pre-school buildings within the predicted noise contours are eligible for the noise insulation scheme, according to the airport operator.
It added that the programme will consist of a small number of projects that will be procured by means of mini-competitions between firms on its panel of contractors .
The successful bidders for this new tender will be on the panel for a minimum of four years, with an option to extend for a further two years. The panel will be made up of four to six contractors.
Homeowners exposed to noise measuring 63 decibels or more for 16 hours a day qualify for the scheme. Six schools have also been identified for the scheme by the planning board.
Last year, a spokeswoman for DAA told Fora that 200 houses are included in the scheme.
Under rules imposed by An Bord Pleanála, modifications must be completed at least 12 months before the runway opens in 2021 and DAA must revise the noise insulation works every two years.
Legal row
DAA, a semi-state company, was previously locked in a court battle with local residents and an environmental group over Fingal council's decision to extend planning permission for the runway development by five years.
The planning extension was sought by the airport group because its initial 10-year permission was due to expire.
Residents nearby the proposed development site claimed that the new project is illegal because it will make their houses uninhabitable.
Last November, three legal challenges against the new €320 million runway were thrown out by the High Court.
With reporting by Conor McMahon
Sign up to our newsletter to receive a regular digest of Fora's top articles delivered to your inbox.
Written by Killian Woods and posted on Fora.ie