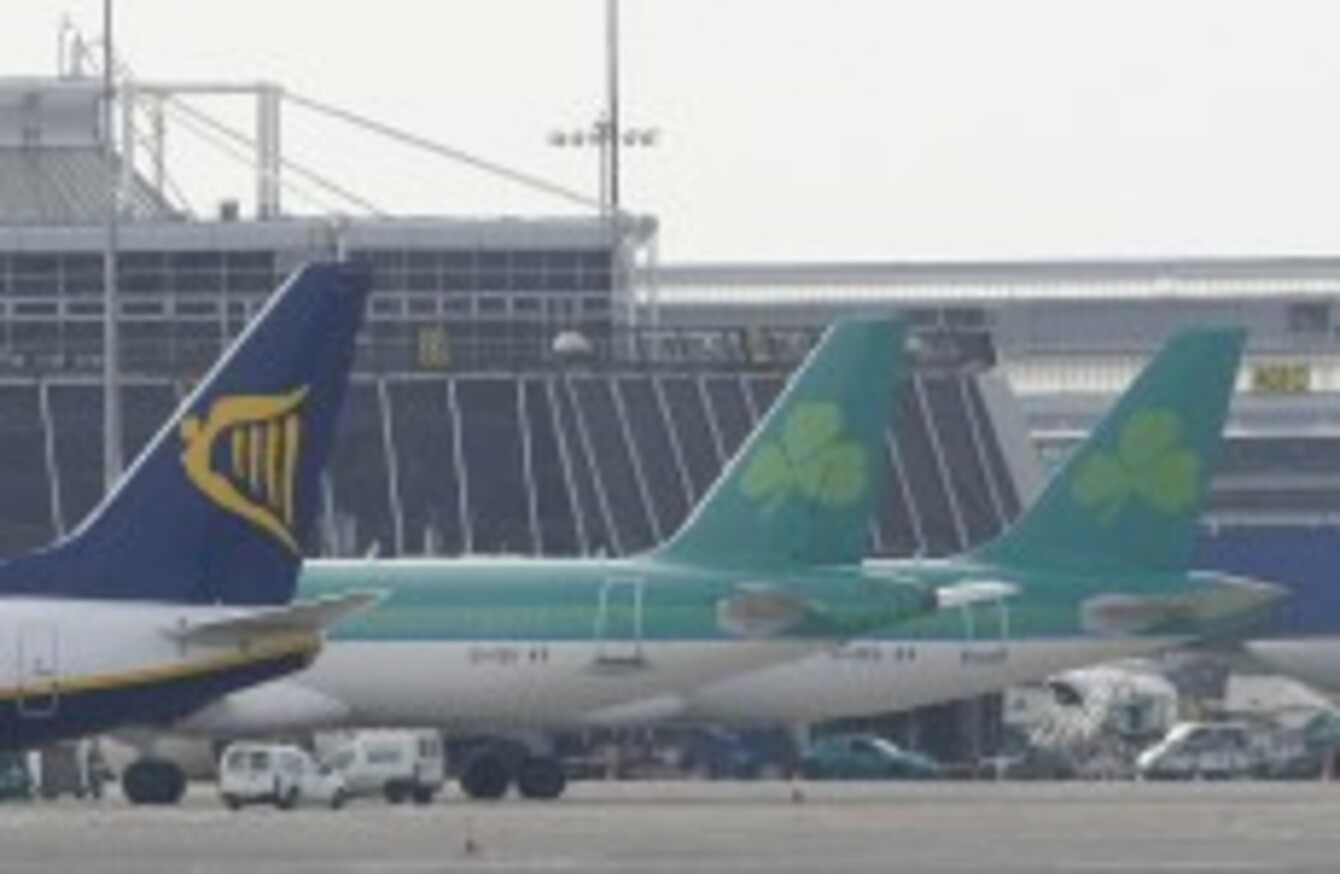 Dublin Airport (File)
Image: Niall Carson/PA Archive/Press Association Images
Dublin Airport (File)
Image: Niall Carson/PA Archive/Press Association Images
DUBLIN AIRPORT AUTHORITY (DAA) will ask the High Court on Friday to grant an injunction against the trade union SIPTU holding strike action next Monday.
The trade union said that it was "disappointed" with the news and said that members are "frustrated and annoyed at the DAA" but the authority said that it was disappointed with the plans for rolling work stoppages at airports in Dublin, Cork and Shannon on Monday.
It said that the stoppages will cause "unnecessary worry and inconvenience" for the travelling public and said that it was fully engaged in a conciliation process under the auspices of the Labour Relations Commission in a bid to resolve the issues in dispute.
The dispute centres on the funding of the Irish Aviation Pensions Scheme which has a €700 million deficit with SIPTU calling for more "meaningful figures" to be provided by the DAA.
The authority said in a statement: "These negotiations are ongoing and the decision to persist with notice of industrial action, while the industrial relations machinery of the State is fully engaged with this issue, is unwarranted.
"DAA remains committed to the LRC process and is working alongside all other stakeholders to find a resolution to the pension issue."
But SIPTU's sector organiser Dermot O'Loughlin said that DAA and Aer Lingus, which it also served strike action on last week, were no longer prepared to honour their obligations to fund the pension scheme.
"We are disappointed to hear of the High Court proceedings. Our members are frustrated and annoyed at the DAA for adopting tactics that will only serve to aggravate a very difficult and complex situation," he said.
DAA said that it was working on a "potential contingency plan" should the industrial action proceed and said that it will update passengers intending to fly in the coming days.
Its statement added: "Unfortunately at this stage, due to the manner in which SIPTU has decided to act, it is impossible to predict what action may be taken and DAA is therefore not currently in a position to accurately gauge the impact of any planned dispute."