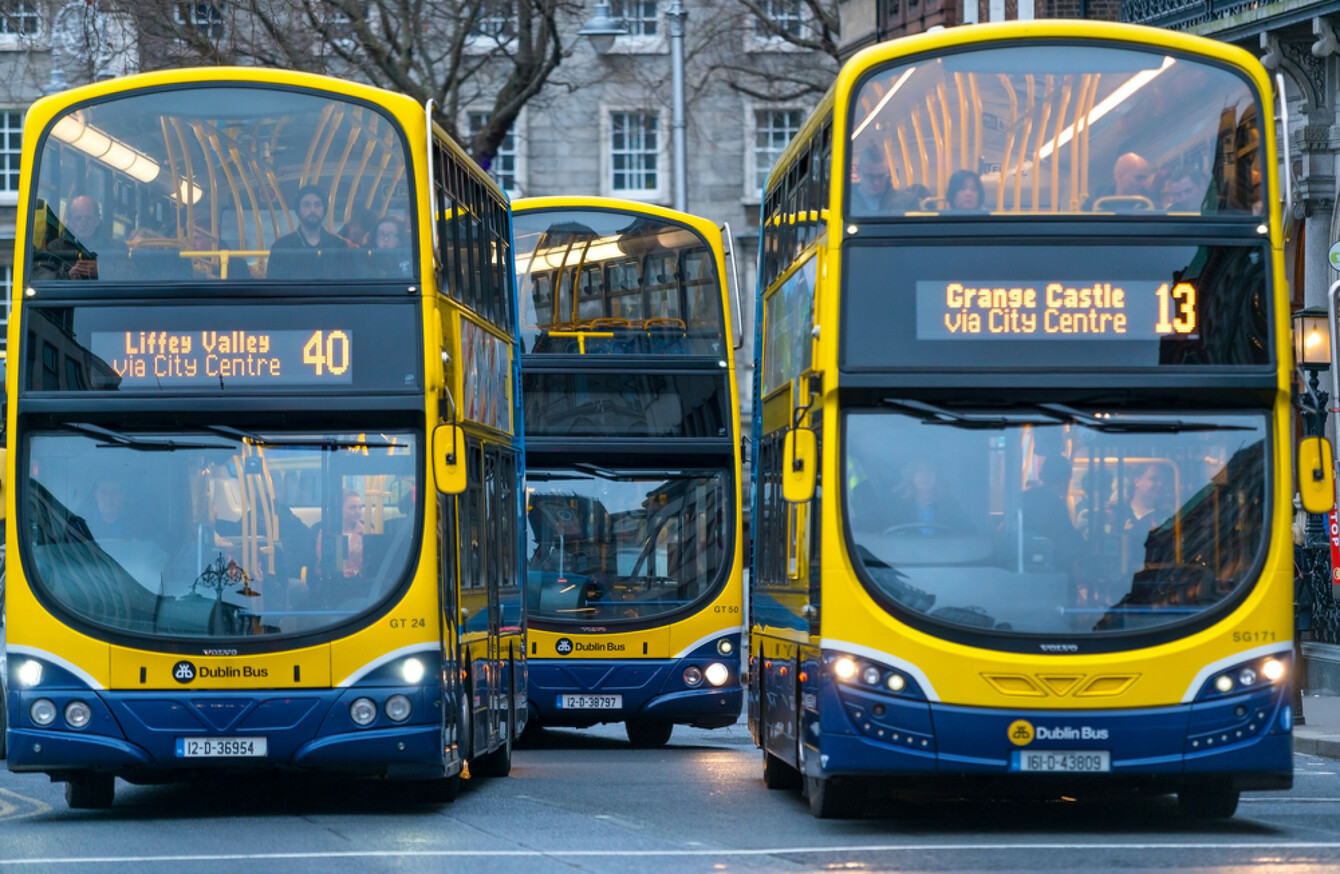 Image: Shutterstock/abd
Image: Shutterstock/abd
DUBLIN BUS PLANS to roll out a 24-hour service for three main routes in the greater Dublin area this year.
The three pilot routes include bus services to Dublin Airport, Blanchardstown and along the N11.
While the plan is at very early stages, Dublin Bus is understood to be in talks about the 24-hour service with the National Transport Authority (NTA).
It's envisaged the three services will be operational by next year.
Chief Executive of Dublin Bus Ray Coyne confirmed to a recent Oireachtas Transport Committee that it was in talks about a 24-hour service on selected routes.
24-hour service
"We are engaging with the NTA now on introducing some 24-hour services in 2018. This will require bus lane priority because not everyone is out of the city by 7 o'clock, Monday to Friday. We need that extended," said Coyne.
He added that in Dublin Bus's view, the hours bus lanes operate within need to be extended across the board.
It's understood the popular bus routes will operate as normal during the day, but will switch over to a night service after midnight.
Similar to night schedules in London, the bus number will change after 12am to indicate it is a night service.
Regular fares will apply to the service, rather than the increased costs of Nitelinks.
Sources state that the pilot project is still in its early stages, but it is being rolled out due to cater to a "social element" so people have public transport options open to them after midnight.
In order for the services to operate in a more streamlined manner after hours, it is understood that housing estates along some of the routes will be avoided, with buses travelling only along the main roads.
It's understood the extended service is part of BusConnects – a plan to overhaul the current bus system in Dublin.
BusConnects aims to completely redesign the network of bus routes to provide a "more efficient network, connecting more places and carrying more passengers", according to the website.
The plan aims to introduce next-generation bus corridors, a state-of-the-art ticketing system using credit and debit cards or mobile phones to link with payment accounts, and also cashless payments which aims to vastly speed up passenger boarding time.
The public consultation of the bus network redesign is to begin in the second quarter of this year.
Fianna Fáil's Dublin spokesperson John Lahart said that 24-hour bus services are long overdue.
He told TheJournal.ie that people no longer work 9-5, stating that many employees work past the hours that public transport is in operation in the capital.
He said other European countries offer extended services through the night, and Ireland should do the same.