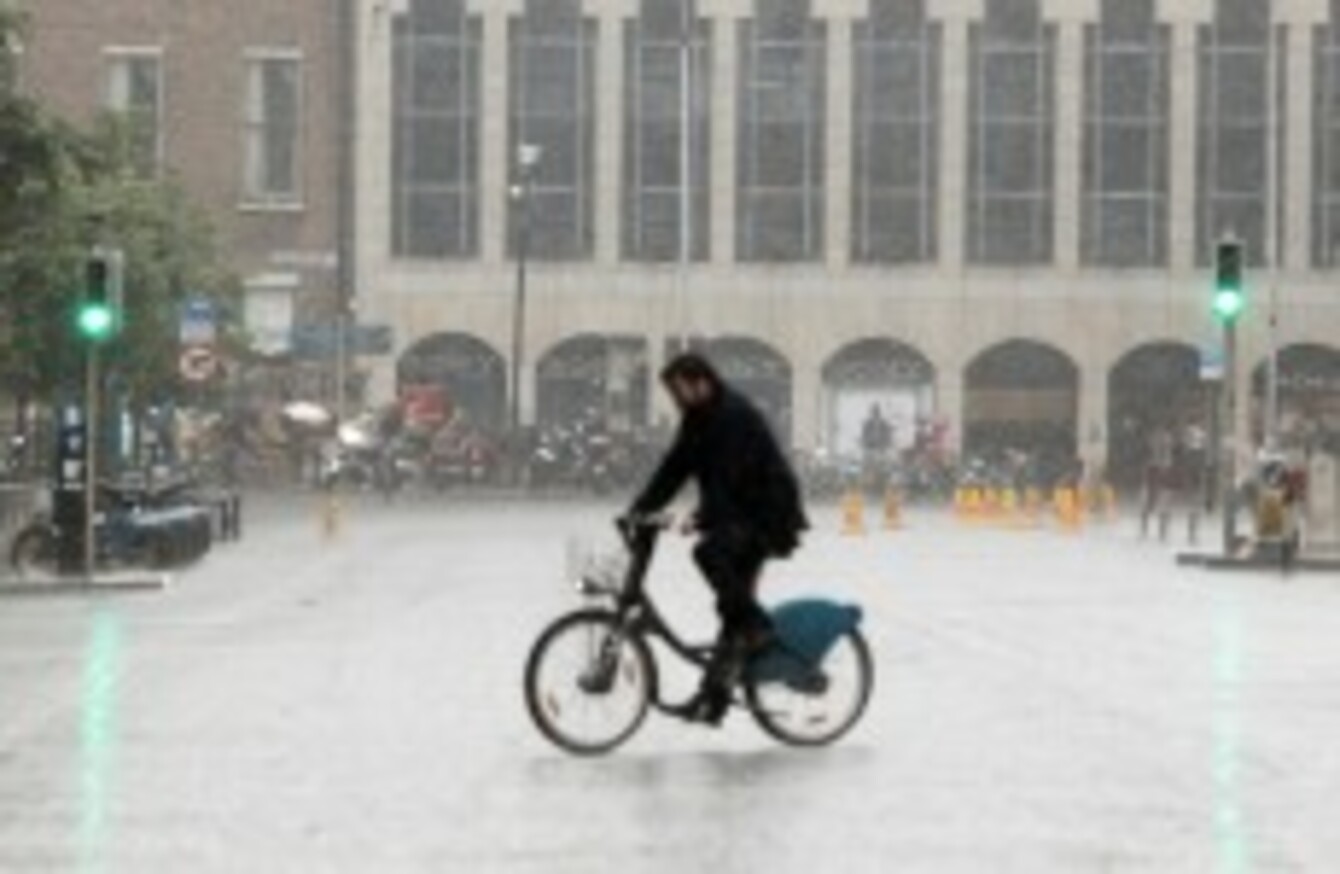 Image: Sam Boal/Photocall Ireland
Image: Sam Boal/Photocall Ireland
THE VAST MAJORITY of serious accidents on Dublin's roads involve cyclists, pedestrians or motorcyclists, Gardaí have said.
Gardaí have launched a major operation to reduce the number of casualties on the capital's streets after research found that October and November is traditionally a blackspot for serious accidents as clocks go back and evenings get shorter.
Speaking at the launch of the campaign today, Gardaí said:
Out of 51 people who were killed or seriously injured on Dublin's roads so far this year, more than three quarters were pedestrians, cyclists or motorcyclists.
The most risky period for vulnerable users (pedestrians, cyclists and motorcyclists) is between 4pm and 6pm on a weekday (Monday to Friday).
The Garda districts which saw the highest levels of fatal/serious crashes were Clondalkin, Tallaght, Coolock, Blanchardstown, Ballymun, Store Street, Lucan, Dún Laoghaire and Raheny.
Almost 80 per cent of serious accidents happened in 50kph zones.
There have been eight fatalities on Dublin's roads so far this year.
The National Transport Authority is to give out up to 75oo sets of lights to cyclists at major events and popular cycling areas in order to increase their visibility as part of the casualty reduction plan.
All four of Dublin's local authorities will run highly visable signs along roadsides urging drivers to reduce their speeds. Ads will also be placed on Dublin Buses and Luas trams to encourage road safety.
Speaking at the launch, Assistant Commissioner Gerard Philips said that Dublin now has the safest roads of all EU capital cities.
The Asst Commissioner also said that he would support recent calls for an increase in penalty points for drivers who use mobile phones, citing research which said that people are four times more likely to be in an accident if they use their phones while driving.
The plan to reduce casualties on the roads at this time of year, which is now in its third year, has seen a significant reduction in road fatalities. 32 people died on Dublin's roads in  October – November 2009, 19 died in 2010 and there were 11 fatalities during the same period in 2011.