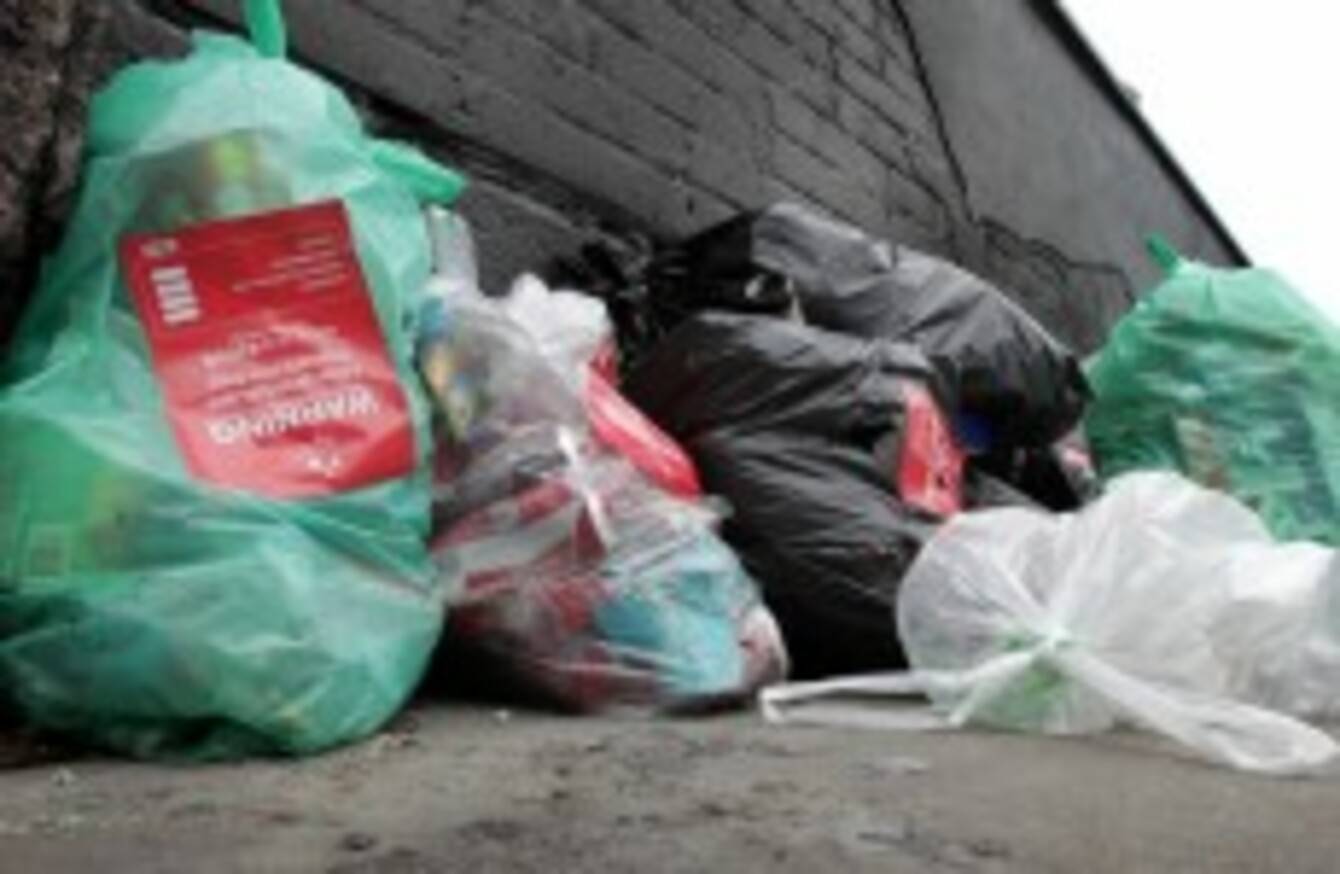 Image: Mark Stedman/Photocall Ireland
Image: Mark Stedman/Photocall Ireland
DUBLIN CITY COUNCIL has said that it is not removing litter bins "wholesale" in the fight against illegal dumping.
It was responding to Sinn Féin Councillor Noeleen Reilly, who criticised DCC for removing litter bins across the city.
Cllr Reilly said: "There have been a number of bins removed over the last year including bins from public parks. I don't see the point in this. People in some areas have nowhere to put their litter so where does it go? Most likely on the ground."
She said that "if there are no bins then it gives some people the excuse not to clean it up".
DCC said in a statement that it currently has about 3,300 bins in its administrative area and the number of bins in the city "has not changed significantly in recent years".
Occasionally the city council may remove a bin if it has been abused. The suggestion that there has been wholesale removal of bins in the city centre to combat illegal dumping is simply not correct.
DCC also said:
It should be noted that the City Council has been working on a new initiative to combat the serious litter/dumping issues in the North Inner City and the latest IBAL (Irish Business Against Litter) report has noted an improvement in the Area.
Cllr Reilly said that she and her fellow councillors discussed the issue at length at the recent Northwest area committee. Speaking to TheJournal.ie, she said that the council told councillors it couldn't say how many bins had been removed.
She said councillors told the council they should be advised about any bins that are removed, and that the council said it will inform them going forward.
"If people are going to illegally dump, they're going to illegally dump somewhere," she said. "It's not like they're going 'it's gone, I'm going to pay for my bin to be taken'. That's not what's going to happen – they're going to find somewhere else."
She said that one estate in Ballymun, the Sillogue estate, doesn't have any bins at all. "Where are people walking about supposed to put their rubbish?" questioned the councillor. "There's a reason for bins in the first place. We need the bins, we need the bins visible and where people know where they are."
"I think [the council] should tackle illegal dumping but I don't think they should remove bins," concluded Cllr Reilly.
In 2012, DCC began removing public bins in residential areas, in an attempt to deter people from dumping domestic rubbish.
Another Dublin councillor, Noel Rock, said he has been working to get a number of bins retained, as well as new ones installed locally. "Dublin City Council – whose litter workers were out over the entire Christmas period – are amenable to these suggestions and have on occasion implemented them if it makes sense," he commented, while welcoming the news that the council would be informing councillors about removal of any bins.