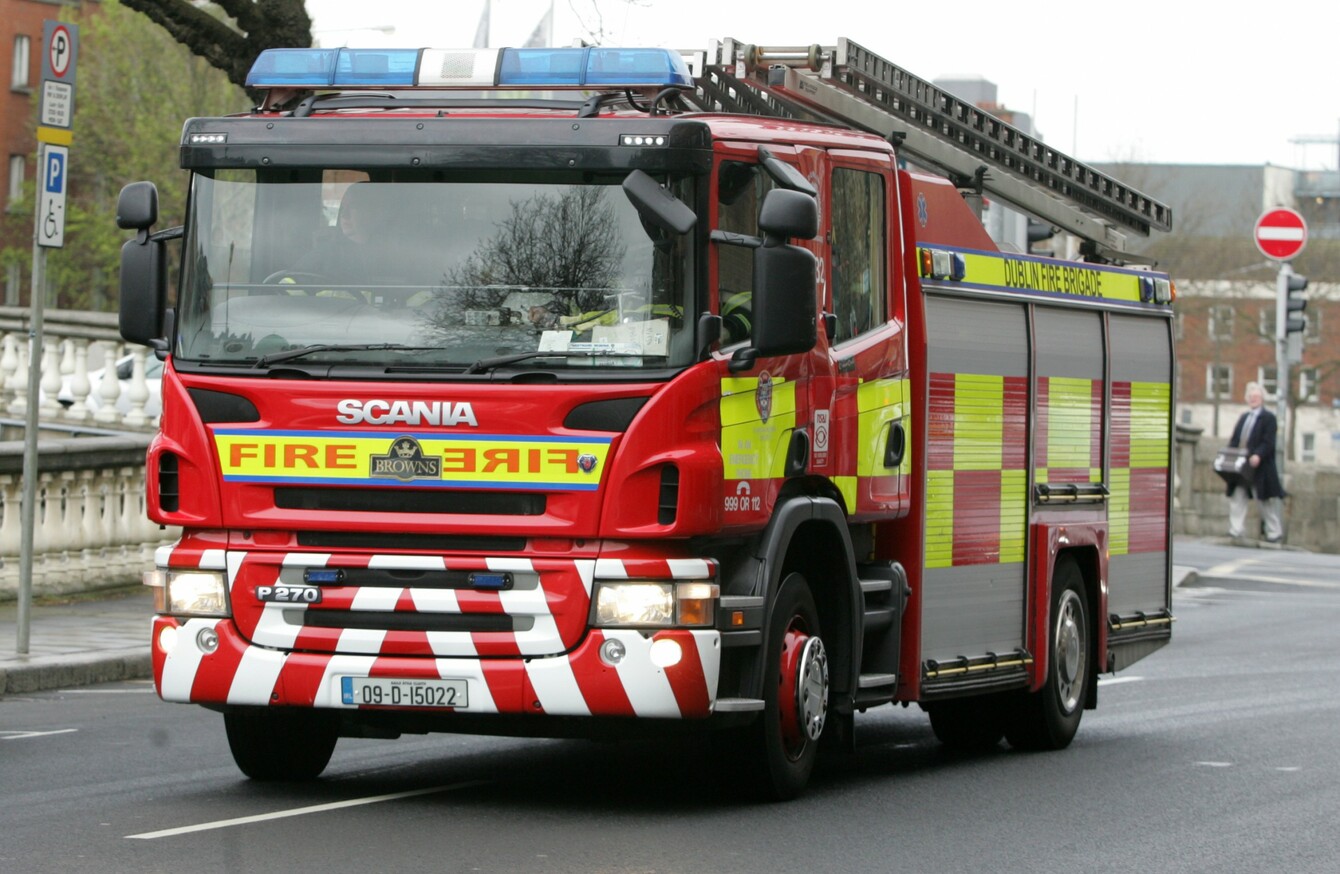 Image: Sam Boal/RollingNews.ie
Image: Sam Boal/RollingNews.ie
STAFF SHORTAGES IN Dublin Fire Brigade have resulted in fire engines at two stations being repeatedly confined to their stations in recent weeks.
Last Saturday, the Irish Fire and Emergency Service Association reported fire cover in Dublin had been reduced for the second day running.
"Yesterday saw fire engine D11 from Donnybrook fire station taken off the run due to crew shortages, their were also other fire engines running down crews," the associations said. "Today will see the northside hit with a fire engine D31 from Phibsborough been taken off the run this morning due to ongoing shortages across all stations."
TheJournal.ie understands that this situation has been repeated numerous times in each of these stations over the last week.
One source said staff shortages mean there are not always enough firefighters to man both of the fire engines in these stations and so one of them has to be 'taken off the run' for hours at a time. In some cases, staff are also being sent to other stations to "fill gaps".
"They could be spread to the four corners of Dublin," they said.
"Some officers are sending engines with only one firefighter in the back, which is crazy", another Dublin firefighter told TheJournal.ie.
"If there was ever a serious house fire with people trapped inside, you're putting firefighters at serious risk. They'll go to the call and put themselves in a lot of danger because there's not enough back-up."
Ifesa said crew shortages have been ongoing for a number of years, but now it is "becoming commonplace".
"It would not be unusual to have shortages of 20 plus firefighters.That equates to a drop of five fire engine crews out of 21 fire engines serving a population with visitors of over 1.3 million covering 921 km² (355m). That's a reducing of nearly 24 per cent in fire engine coverage for the city and county."
We have seen 50 recruits come on line recently in Dublin with another 49 in training but this is to little to late the danger is here and now.
Dublin Fire Brigade said it is "using the current panel to fill existing and future vacancies and expect the agreed staff compliment to be filled in the near future".
"We have also recently filled a number of officer positions, in addition, there are currently 50 recruits in training, with another 50 recruits to commence training in January 2017."