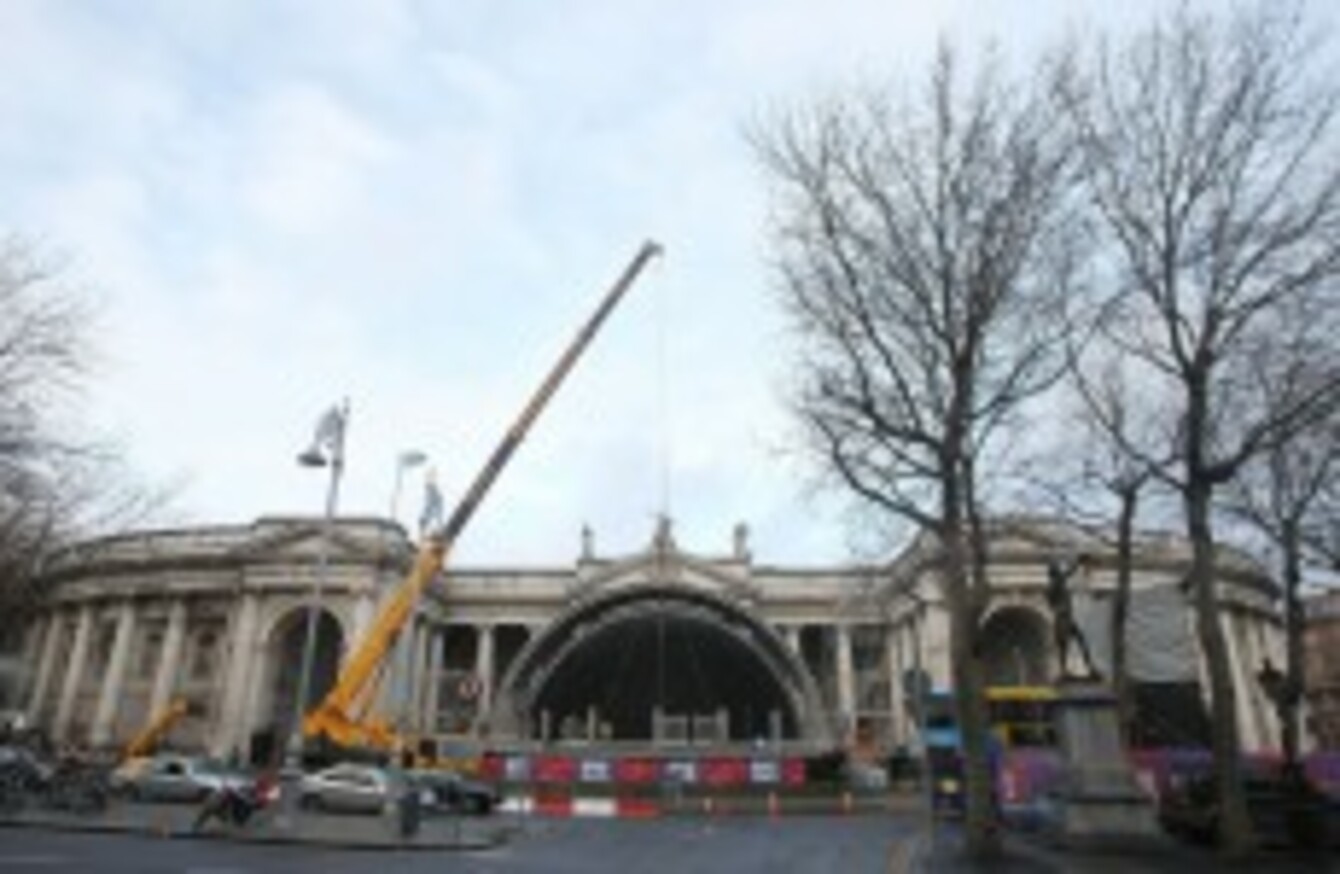 Preparations for Dublin's New Year's Eve concert on College Green earlier today
Image: Niall Carson/PA Wire
Preparations for Dublin's New Year's Eve concert on College Green earlier today
Image: Niall Carson/PA Wire
THE GATHERING WILL officially kick off tomorrow night with a major New Year's Eve festival planned for Dublin's city centre.
Thousands of people are expected to take to the streets for a concert and fireworks display which will mark the start of the year of events aimed at encouraging people to visit Ireland in 2013.
Concert-goers will pay €20 to see Imelda May and Bell X1 headline a gig at College Green, while a procession of light will see families join with fire-breathers, stilt-walkers and street entertainers in a procession through Dublin's streets.
Organisers say the event will showcase Ireland and encourage tourists to visit.
"As The Gathering starts, it [the NYE festival] is the perfect advertisement for visiting this country and we will be doing all we can to make sure that Ireland benefits as much as possible from all the colour, variety and energy of the event," said Ciara Sugrue of Fáilte Ireland.
Journalists from around 70 international broadcast and print media organisations have arrived in Dublin to cover the event, organisers said.
The festival will be broadcast live on RTE television, with Miriam O'Callaghan set to present a show from a purpose-built studio in College Green. The event will also be streamed live worldwide through the RTE website.
(Photo: Niall Carson/PA Wire)