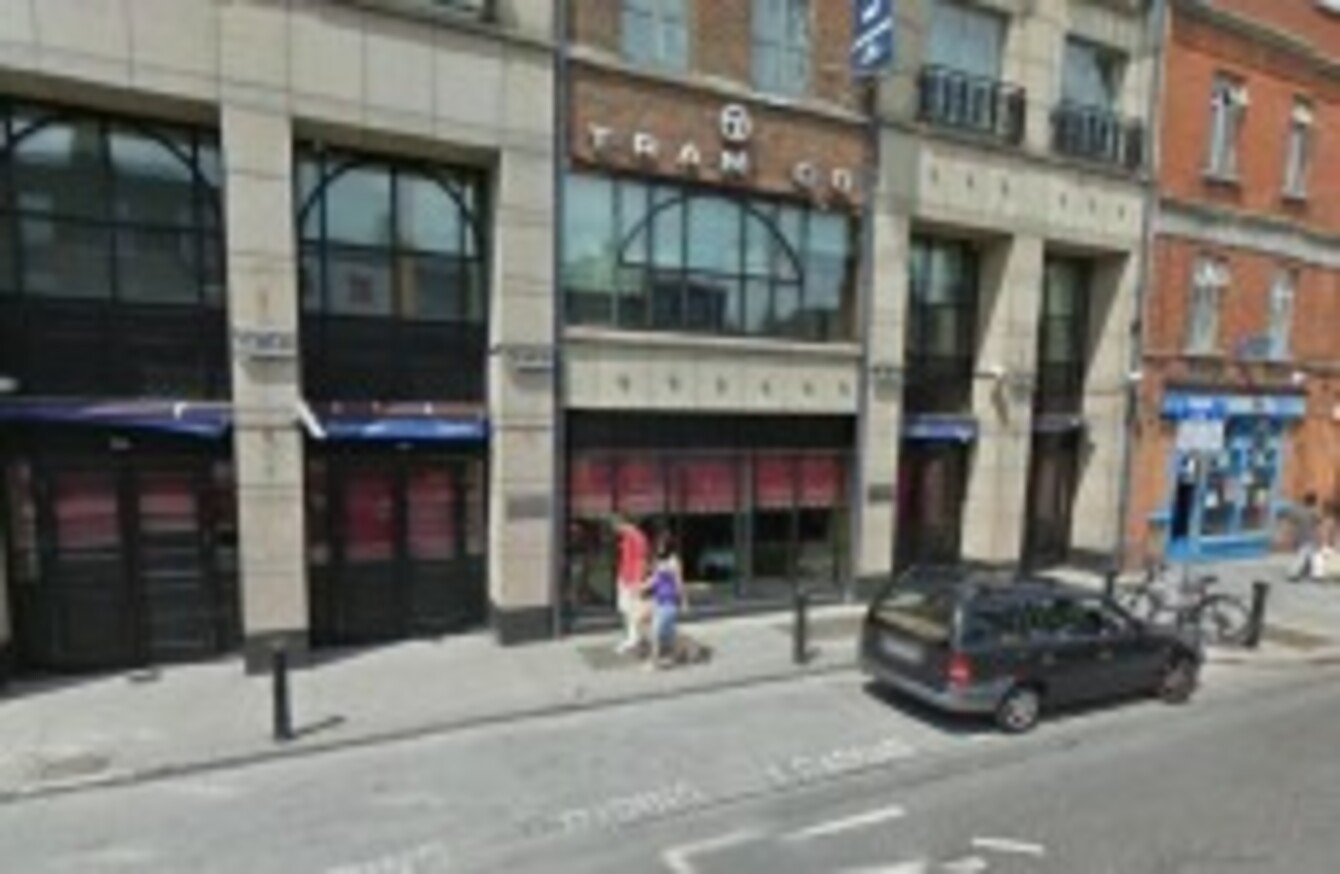 TramCo nightclub in Rathmines
Image: via Google Street View.
TramCo nightclub in Rathmines
Image: via Google Street View.
DUBLIN NIGHTCLUB TRAMCO is offering a free drink to customers who hand over their underwear at an event being held tonight.
The 'Underwear Amnesty @ TRAMCO' being run by Midnight Promotions says on its Facebook group that if customers hand over their underwear they will get a free drink.
On its Twitter page, Midnight Promotions dubs the event: "Knickers for Liquor." The event will start at the Rathmines venue at 11pm tonight.
It comes two months after a 15-year-0ld girl alleged she was raped at a disco being held for Junior Certificate students at the same nightclub.
A 14-year-old boy was arrested and later released without charge. A file was being prepared for the Director of Public Prosecutions at the time.
TheJournal.ie contacted Midnight Promotions for comment and was asked to forward questions by email.
The questions and answers  are as follows:
TheJournal.ie: Does the offer of a free drink in exchange for underwear apply to both males and females?
Midnight Promotions: YES
TJ: Can you hand over your underwear at the bar and get a drink, that simple?
MP: No, to be handed to the DJ
TJ: Does it have to be underwear you're wearing, or can you bring along a spare pair?
MP: We haven't set any terms and conditions
TJ: Where does the underwear go after it's handed over?
MP: The bin, where else?
TJ: In light of the recent events at TramCo, where a 15-year-old girl alleged she was raped, do you think holding such an event at the same club is appropriate?
MP: No comment
TJ: Will this be the first of many Underwear Amnestys or a one off?
MP: Nothings confirmed yet
Calls and emails to TramCo were not immediately returned.
The Facebook page for the event reads: "No other club is offering a FREE drink for your underwear!!! Thats right… You give us your underwear… we give you a free drink!!!!"
It also includes this poster, advertising tonight's event: