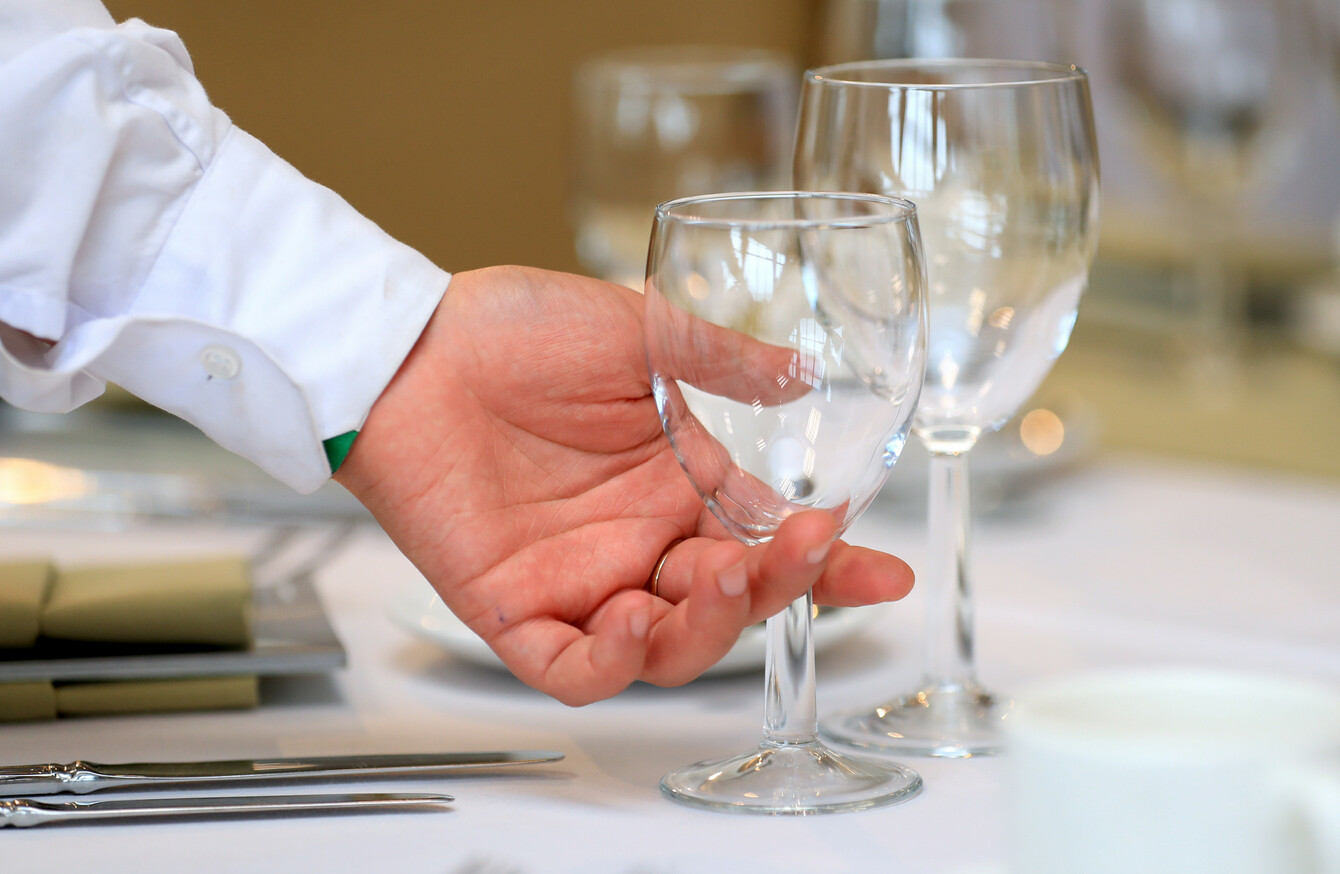 Image: Tim Goode/PA Images
Image: Tim Goode/PA Images
A DUBLIN RESTAURANT has been ordered to pay €10,826 to a restaurant manager for unfairly dismissing him over suspicions that he was going to open up a new rival restaurant two doors down.
In the case, Workplace Relations Commission (WRC) adjudication officer, Roger McGrath stated that the decision by the restaurant to sack the manager of 11 years unblemished record was "unfair" and "premature".
McGrath said that it was not reasonable by the restaurant to sack the manager for exploring new possibilities after 11 years with the business.
He added that the restaurant could have warned the manager that if he persisted with his enquiries or attempted to open a restaurant in competition with his employer, then his employment would be terminated. 
The manager had done nothing more than consider possibilities, he noted.  
In the case, the restaurant owner said that he had been approached by a business neighbour who told him that his manager and assistant manager were both in serious negotiations about opening a similar restaurant in opposition to him two doors away from his restaurant. 
The restaurant owner said that he was shocked when told this and the loss of front of house figures who knew a lot of the local customers would probably have been the end of the restaurant and loss of 15 jobs. 
The manager was dismissed for gross misconduct in October 2017 and the restaurant owner stated that the "situation was one of the most difficult of his business career and the upheaval caused has created severe difficulties for him and the business". 
In his evidence the restaurant manager confirmed that he was approached by his assistant manager who asked him to go with him to see a place which was near his restaurant.  
The venue was a closed bistro, which could be used for a restaurant and the two viewed the property and had two conversations with the brother of the owner of the property. 
The restaurant manager stated that following the visit, he went to his work and worked as usual and did not visit it again, or approach in any way the owner. 
However, one month later, he was suspended from his role as restaurant manager after being invited to a disciplinary meeting by the restaurant owner. 
In response to claims that he had discussed the price of taking on the bistro and rent, the restaurant manager stated that he had no intention of buying anything as he did not have money to do so. 
The restaurant manager stated that he was out of work after being sacked but has since got work as a waiter. 
He is being now paid €250 less per week than what he was earning in his managerial role. 
The manager stated his dismissal was unwarranted and unreasonable.