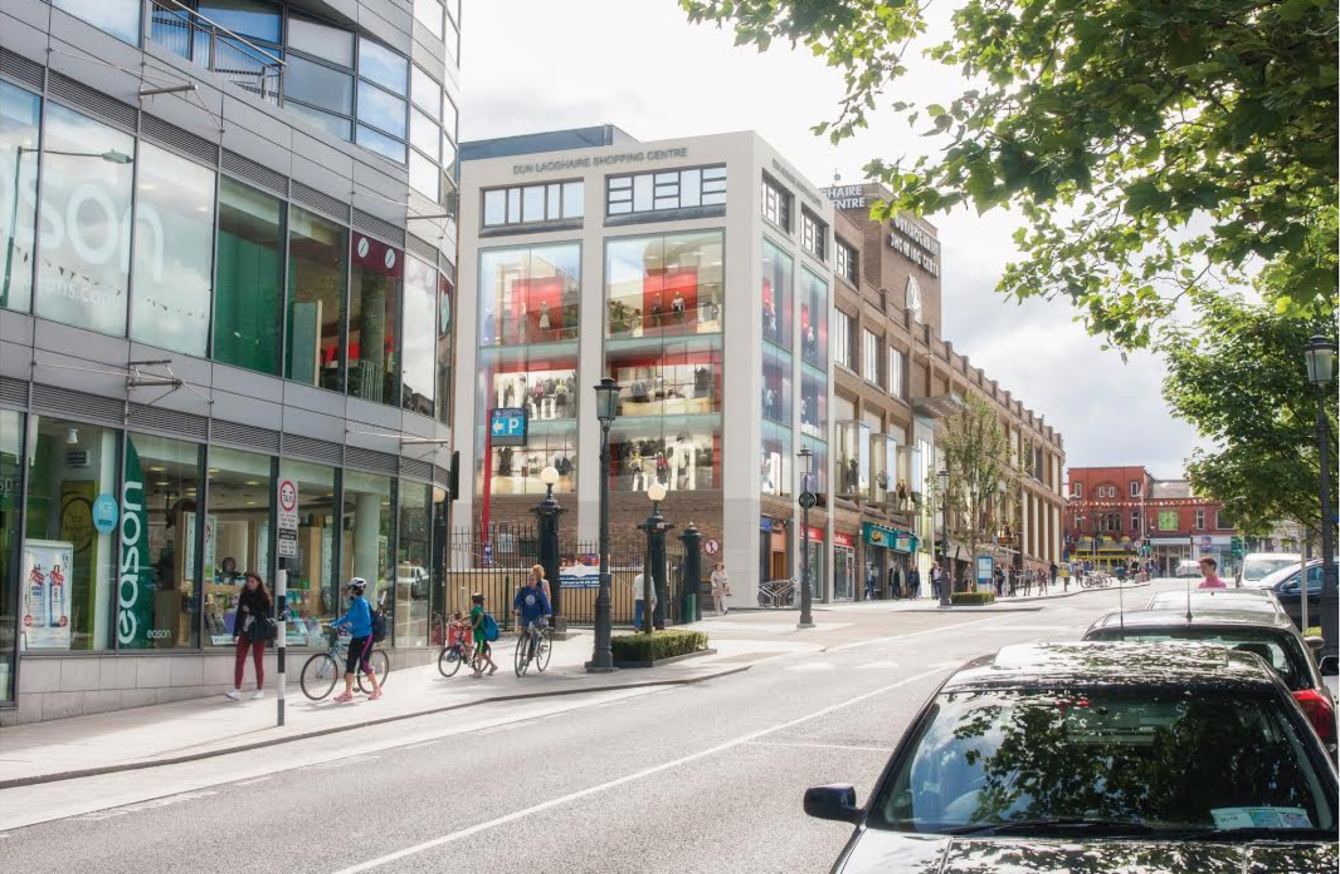 Marine Road corner
Image: BKD Architects
Marine Road corner
Image: BKD Architects
THE OWNERS OF Dún Laoghaire shopping centre are hoping to give the site a €10m makeover.
Coltard has lodged planning permission to create two large anchor stores facing onto Marine Road and George's Street, in the town's main shopping area.
The company is also looking to modernise the exterior of the centre with double-height glazing, new stone cladding and newly glazed, triple-height main entrances.
The work, if approved by Dún Laoghaire-Rathdown County Council, will be scheduled for completion in the second quarter of 2017.
Jason Miller of property firm Murphy Mulhall, which manages the centre's assets on behalf of Coltard, said a number of potential tenants have expressed interest in occupying stores once the redevelopment is complete.
The location of the site, he said, will give retailers "a large foothold in the very affluent south Dublin market".
The centre, which opened in 1976, has an average weekly footfall of 62,000.
Supermarket chain SuperValu is the site's current anchor, with other main tenants including New Look, Specsavers and Carphone Warehouse.