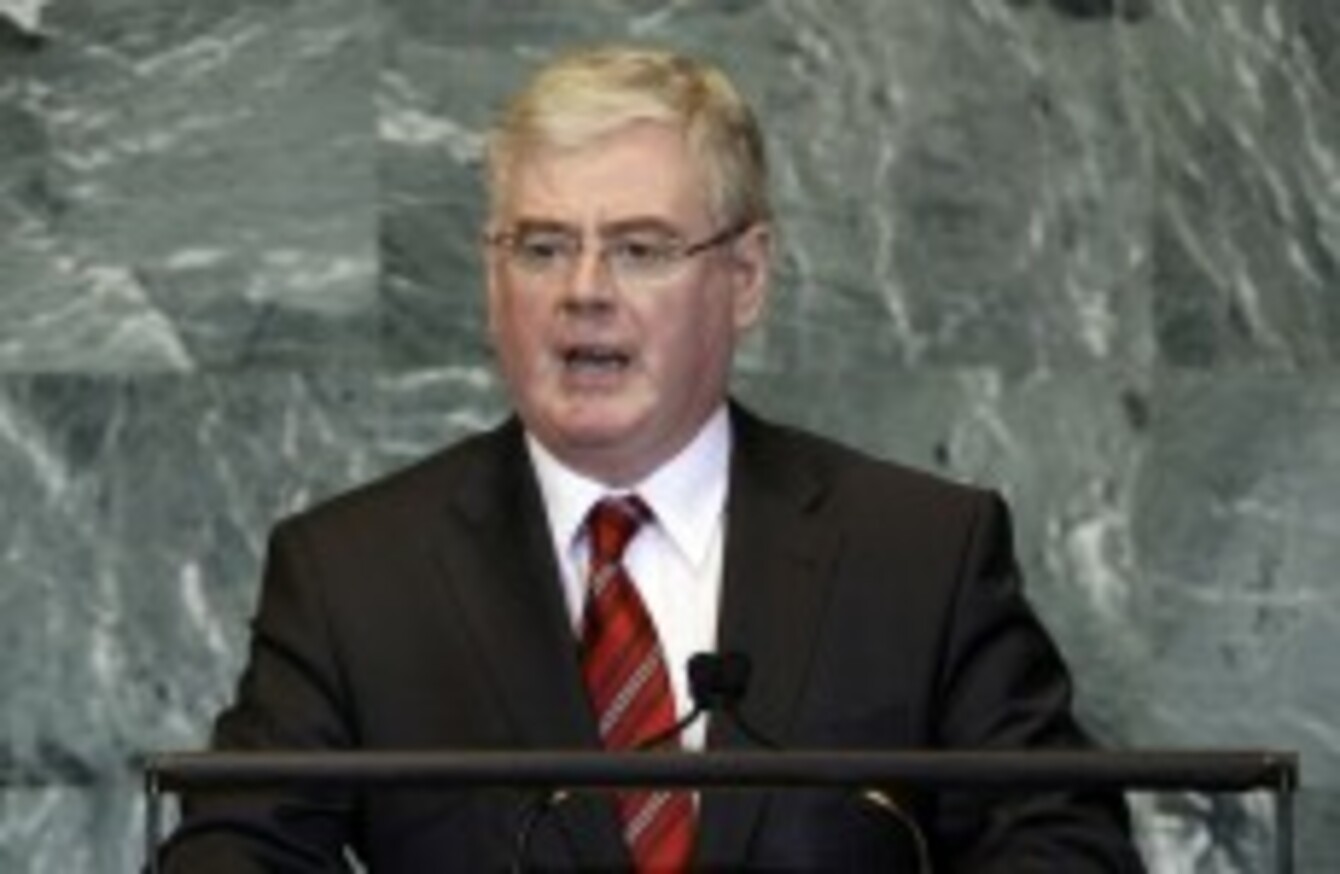 Image: AP Photo/Richard Drew
Image: AP Photo/Richard Drew
TÁNAISTE AND MINISTER for Foreign Affairs Eamon Gilmore has begun a four day visit to Israel and Palestine today.
He is due to meet local business people in  Gaza later today to hear about the continuing impact of the Israeli blockade on the Gaza economy.
Gilmore said that the search for peace in the Middle East is a "core objective" of Irish foreign policy.
During the course of the visit the Tánaiste will also meet with Palestinian President Mahmoud Abbas and Foreign Minister Riad Malki as well as Israeli Prime Minister Benjamin Netanyahu and Deputy Prime Minister Dan Meridor. He will also meet with Israel's controversial Foreign Minister Avigdor Liberman.
"We know well from our own experience how difficult the process of making peace can be, particularly taking the first crucial steps," said the Tánaiste.
The Tánaiste will begin his visit in Gaza today where he will meet with the head of the UN Relief and Works Agency (UNRWA) and visit some schools and projects run by UNRWA.
He will also meet with non-governmental organisations dealing with human rights issues in Gaza.
"The search for peace in the Middle East remains a core objective of Irish foreign policy," said Gilmore. "In my discussions with Israeli and Palestinian leaders, I will be underlining Ireland's and the EU's continuing strong desire to see substantive direct peace talks begin as soon as possible".
Earlier this week low-level talks between Israelis and Palestinians ended without any breakthrough.