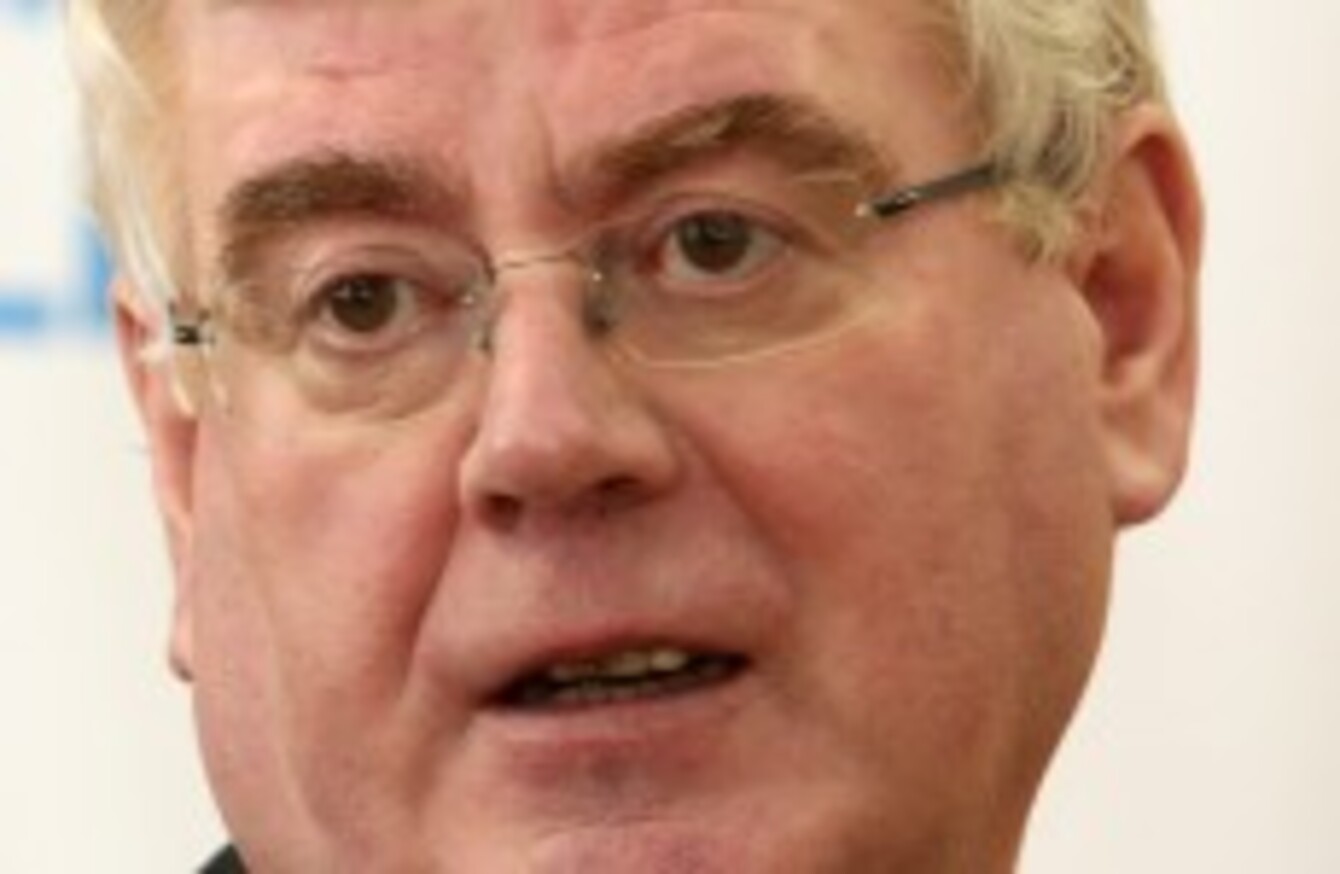 Eamon Gilmore
Image: Sam Boal
Eamon Gilmore
Image: Sam Boal
FORMER TÁNAISTE EAMON Gilmore has said if the same-sex marriage referendum passes it will have no implications for children or opposite-sex couples who are already married.
Gilmore, who famously described same-sex marriage as "the civil rights issue of our generation", told Morning Ireland it was unfair to bring children into the debate.
Last week, Gilmore's successor Joan Burton accused the No side of using children as "weapons".
Gilmore said a referendum on the issue is necessary because if the government brought in legislation for same-sex marriage it could be deemed unconstitutional.
The former Labour leader said there needs to be an "explicit" inclusion allowing for same-sex marriage in Bunreacht na hÉireann to ensure gay couples have the same rights as straight ones.
Gilmore said the referendum does not seek to redefine marriage, rather to extend it.
It's essentially about equality. It's essentially about saying to people that the love of a same-sex couple is no less valid that the love of any other couple.
The Dún Laoghaire TD noted that polls on the subject carried out by the Labour party show the vote could be a lot tighter than many people expect.
He said people who support same-sex marriage won't necessarily all vote, while those who are "highly motivated to block this referendum from passing will vote".
Gilmore appealed to Yes voters, saying: "Don't take the outcome for granted … Ensure it passes. Don't leave it to other people."
Nigel Farage
Later in the interview, Gilmore spoke about the outcome of last week's British election.
When asked his thoughts on reports Nigel Farage is considering running for the UKIP leadership again after stepping down when he failed to secure a seat, Gilmore – jokingly, we think – said:
I think it's a pity I didn't think of that approach myself 12 months ago.
Gilmore said that, despite only winning one seat, UKIP cannot be dismissed as the party got close to four million votes.
The former Foreign Affairs Minister said Prime Minister David Cameron will have a lot to deal with in terms of Britain potentially leaving the EU, and renewed calls for Scottish independence given the success of the SNP.
More on the marriage referendum: