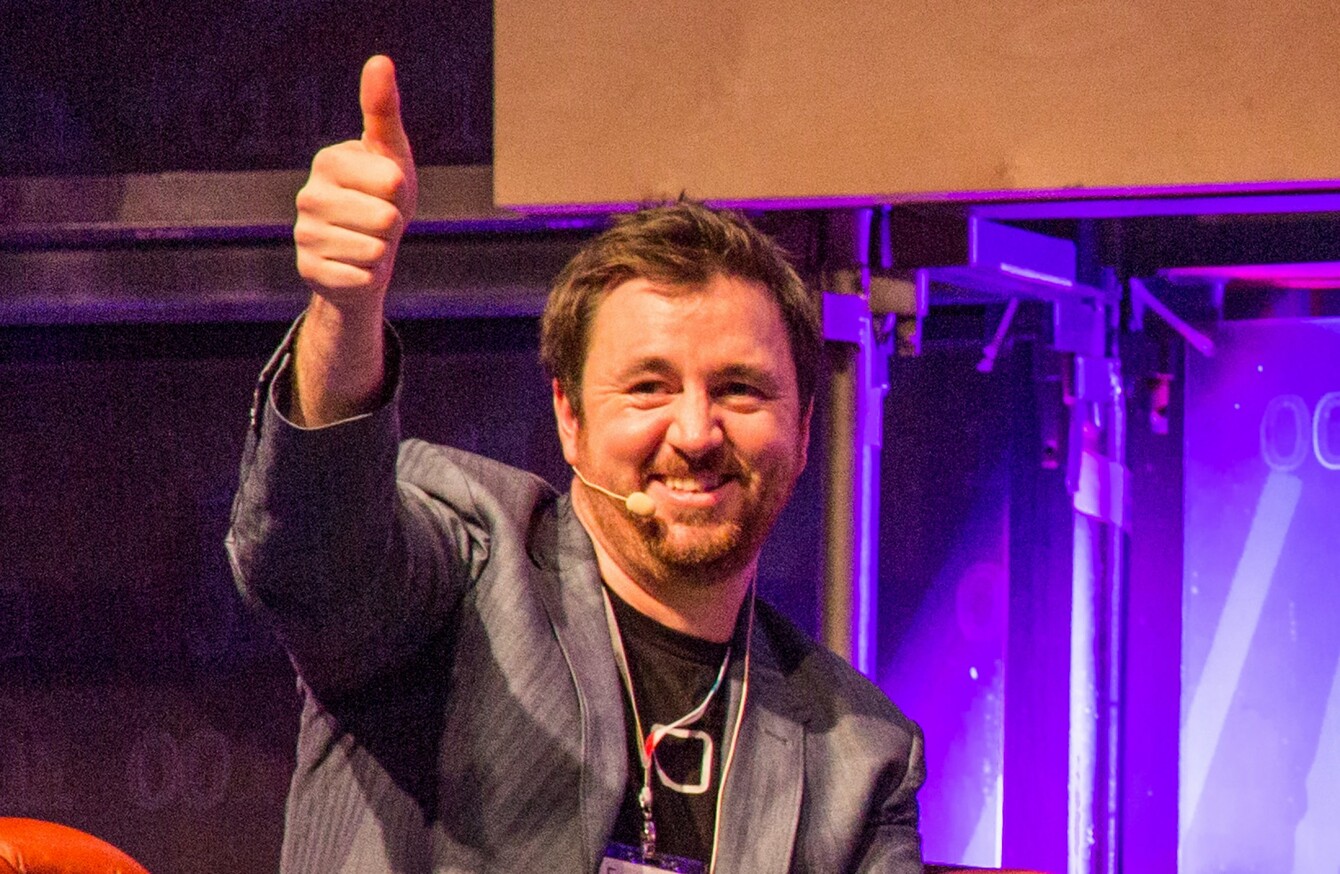 Image: Eddy Carroll
Image: Eddy Carroll
FOR YEARS, SERIAL entrepreneur Eamon Leonard has been asked for a lot of favours.
People might ask him to be introduced to someone he knows, to invest in their idea – or they may simply be looking for advice.
So Leonard, who sold his own software firm, Orchestra, and has invested in the likes of Intercom and Pat Phelan's Trustev, went about finding a way to make the most of his network.
For the past 18 months, Leonard and his team have been nestled away in a Temple Bar loft trying to solve the problem, but now the lid has been lifted.
At the recent Collision conference in New Orleans, run by Web Summit, Leonard's 'LinkedIn killer' Cohort was officially launched. And the early signs are that he's onto something.
What Leonard has come up with is essentially an application that draws on data from social media platforms. It uses this information to automate the search and discovery of people who can help Cohort users solve a problem, such as hiring a web designer or finding an investor.
Big hitters from the tech world have endorsed the product – notably Amazon chief technology officer Werner Vogels – and some of those have also gone one step further and put their money into the US-incorporated company.
Harper Reed, the chief tech officer of Barack Obama's 2012 re-election campaign, Hostelworld founder Ray Nolan and GitHub co-founders Scott Chacon and Tom Preston-Werner and have all invested as part of a €600,000 angel round. Fora understands another advisor is former US Navy Seal commander Curt Cronin.
Leonard says there's a bit of room left for angel investors if "the right person is interested", but the primary goal on the horizon is to raise €1.5 million in seed funding to keep the company growing.
Nevertheless, don't expect a photocall with a government minister if he does secure the investment.
"There are some things that are fetishised in startups. One is fundraising, which is not the point of celebration," he says.
"The thing to celebrate is what you do 12 months later and what can you show in return for that."
Leonard says he made a lot of connections with Silicon Valley- and New York-based venture capital firms on the recent trip to New Orleans for the tech conference Collision.
The seed round would be enough to finance the company for another 18 months, and help add seven more people to the existing team of five, he adds.
Five of those new hires would be focused on product work, data science, engineering and design, while two would be based in the US to do support and commercial work.
Launched, not launched
Even though the app was officially launched at Collision, Leonard quietly released Cohort into app stores in February.
He says the team kept a close eye on users, and learned things it wouldn't have been possible to know if the app was still in beta.
"We realised we had put in maybe too many features, and it was too much too soon for people. So we shelved some of those features and we will revisit those later on.
"So in the space of eight weeks, we shelved half of it and redesigned the other half, and redeveloped that. So what we soft launched with in February is a million miles from what we launched at Collision in New Orleans."
Leonard say his team has now analysed two billion relationships on social networks, based on 280 million social media profiles, and already this research has allowed the company to predict the chances of someone knowing something about a sector or topic.
The big aim, however, is to one day accurately predict the likelihood of two or more people knowing each other in real life. Achieving this would allow the app to recommend people in a users' network that could help them with certain problems.
Targeting users
At the moment, the users the startup is focused on are people who need to leverage their connections – or "social capital" as Leonard puts it – to do their job.
"We have an idea of who those people are and how we can actively put Cohort in front of them and show them its value.
"Ultimately there is no better test than asking someone to pay … we're not at that point yet, but we're getting there."
In the long-term, he says revenue will come from selling this product to organisations to help them make the most of their employees' networks of contacts for everyday tasks, like hiring new staff.
"Organisations have employees turn up for work every day and use their skills to do their job, but most probably don't think about using their networks to do their job or the job of their teammates. That's an inefficiency.
"We know who you are and who you have a real relationship with, so when you come along to use Cohort, you can search your personal network, but also the network of your organisation and that's where the business model is."
Sign up to our newsletter to receive a regular digest of Fora's top articles delivered to your inbox.
Written by Killian Woods and posted on Fora.ie