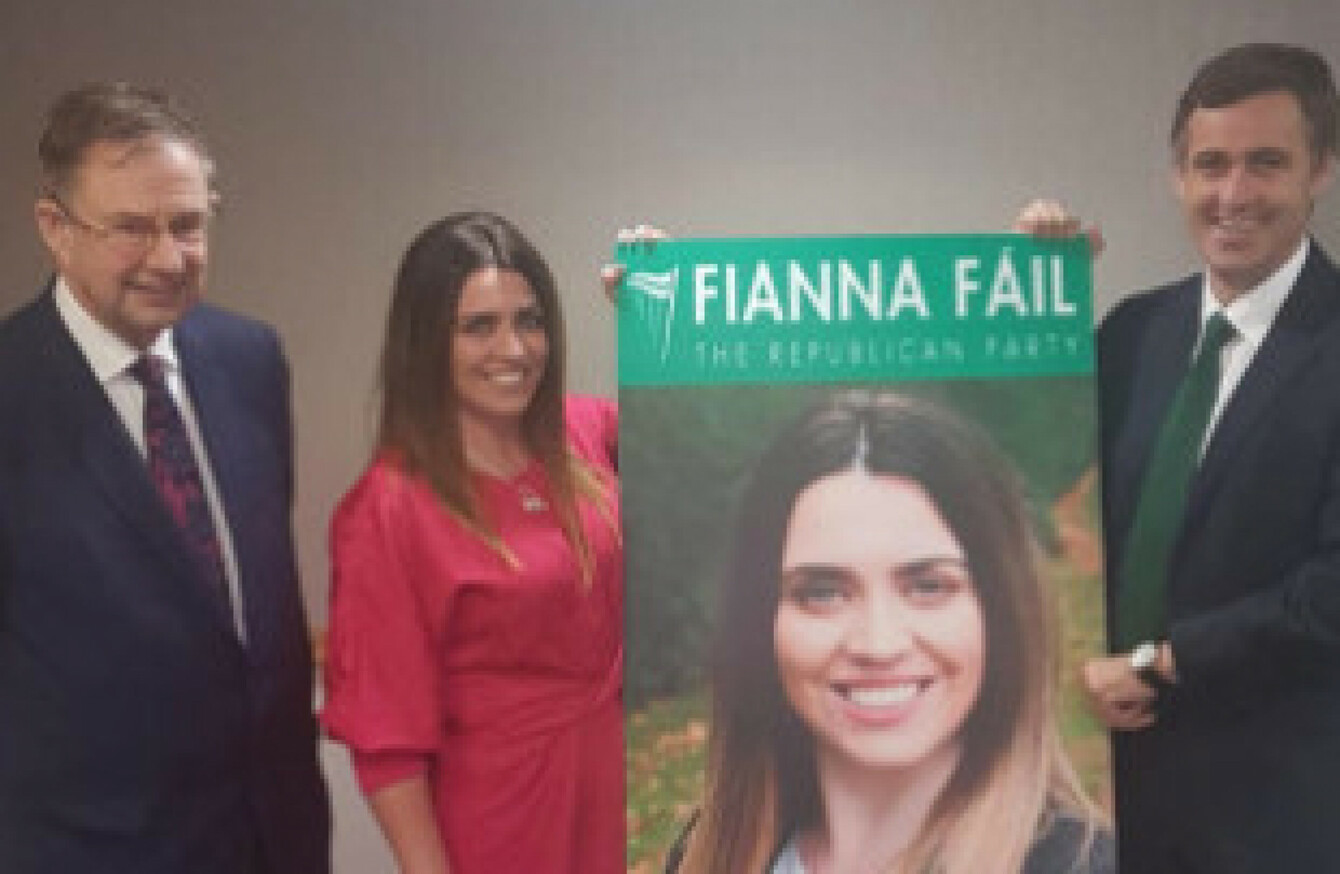 FIANNA FÁÍL LEADER Micheál Martin has sacked Eamon Ó Cuív from the Fianna Fáil frontbench after he went rogue and announced a local election candidate in Tyrone without Martin's permission. 
A party statement issued this afternoon states that "Party Leader and Spokesperson on Northern Ireland Micheál Martin TD met last evening with Deputy Éamon Ó Cuív". 
It adds: 
"During the course of that meeting Deputy Ó Cuív made it clear that he was aware in advance of plans to hold an unauthorised launch of a candidate and agreed to participate in the event.
"In light of this information, regretfully, Deputy Ó Cuív's continued membership of the Party's Front Bench is no longer tenable. His portfolio responsibilities will be reassigned in the time ahead."
The sacking of Ó Cuív, who is Eamon de Valera's grandson, from his role as the spokesperson on Regional Development, Rural Affairs and the Gaeltacht, comes a day after Martin sacked Senator Mark Daly as the party's deputy leader in the Seanad and took away his portfolio as Seanad spokesperson for Foreign Affairs, Diaspora and Brexit.
There was utter confusion within Fianna Fáil at the end of last month as a candidate for the next local elections in the Northern Ireland was announced without the full backing of the party.
At an event in Tyrone, which was attended by O'Cúiv and Daly, councillor Sorcha McAnespy, who is already a member of the party's national executive, was announced as the party's candidate in the local elections.
Standing next to Ó Cuív, as well as Daly, McAnespy was photographed holding a photo of herself with the Fianna Fail branding. The two politicians announced that they were the directors for her election campaign.
McAnespy claimed the Fianna Fáil party leader informed her that she will be a Fianna Fáil Party candidate in the Northern Ireland local elections. This was backed up by a number of people who sit on the executive. When asked by TheJournal.ie if this was the case, a press spokesperson said "no comment" at the time.
Fianna Fáil deputy leader Dara Calleary has said it was "premature" for Councillor McAnespy to be told she would be a Fianna Fáil candidate at the next local elections in the north. 
However, the party rolled back on the announcement in a tweet, stating that no such decision to run candidates in the north had been taken and the party is still in talks with the SDLP. There has been talk about a possible merger between the two parties in the future. 
Fianna Fáil HQ were extremely unhappy in what has been described as a "rogue move" against the party leader and for going solo announcing her candidacy without having the authority to do so.