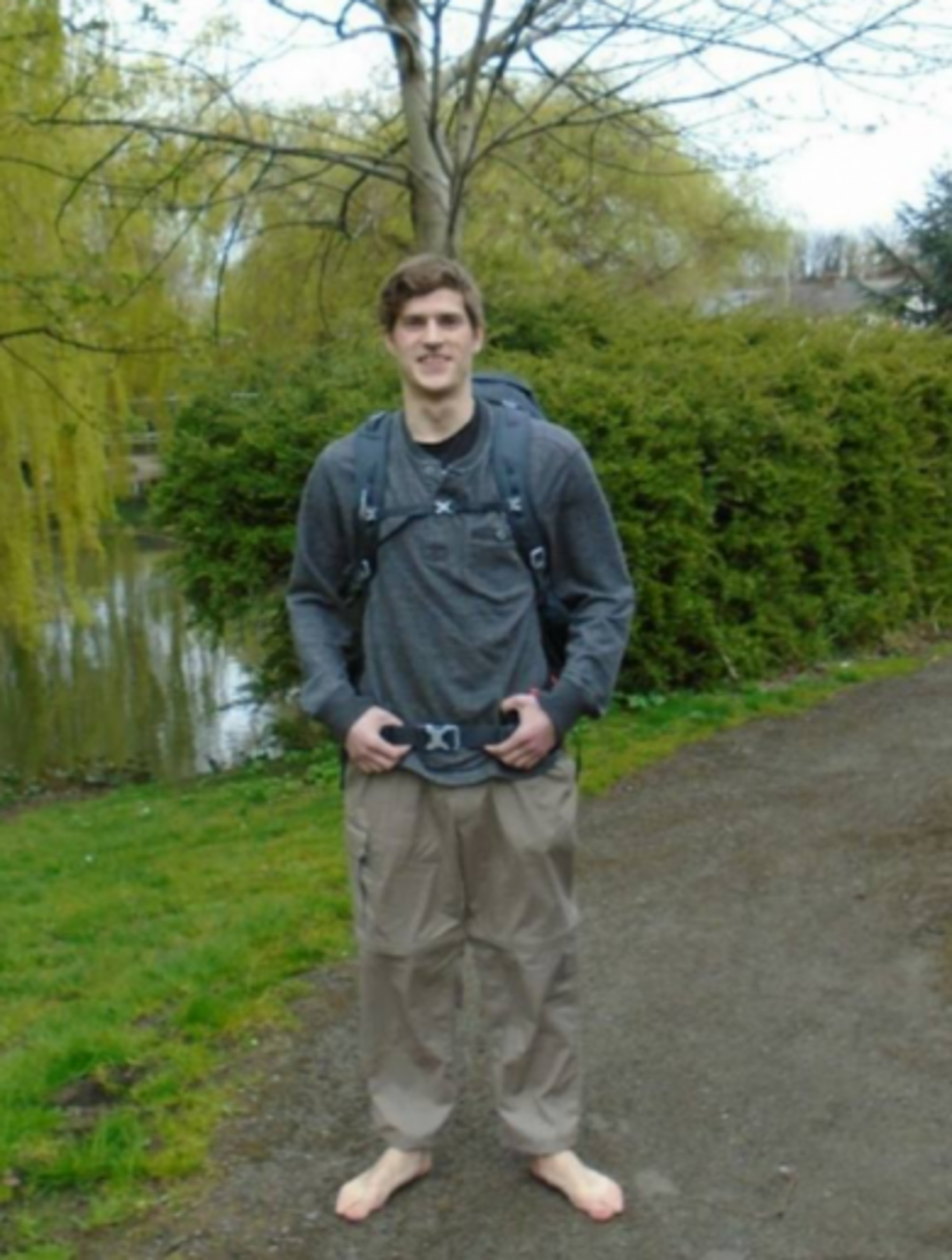 WHEN MAYO TEACHER Eamonn Keaveney decided to walk the length of the Irish coast this summer, he set himself a little extra challenge. Tomorrow, as he sets off on the 2,021 kilometre journey from his hometown of Claremorris, the 23-year-old will be missing one key wardrobe piece: his shoes.
Keaveney's barefoot challenge will take him through Galway and down into Cork, trekking across the Wicklow Mountains, crossing into Northern Ireland and passing through Donegal before returning home.
The walk, in aid of suicide prevention charity Pieta House, will be the longest barefoot journey on record if all goes to plan. The current title is held by Michael Essign from Germany, who walked 1,488 kilometres in 13 weeks back in 2013.
Keaveney said the idea for the journey came to him one day as he flicked through the Guinness World Records book in the Eason shop on Dublin's Abbey Street. "I saw the record for the longest barefoot trip and thought, 'I could do that'," he told TheJournal.ie.
He already had a good deal of barefooting experience, having walked a 350 kilometre stretch of the Camino de Santiago route in Spain without shoes or socks in 2014. "I thought it was freeing," he recalled.
Packing
Keaveney hopes to reach his final destination by the end of July, giving him around three months to circle the country. And to prepare himself for the challenge, he has been traipsing barefoot to and from work in Dublin city.
Other than "the odd thorn or bit of glass", he said, the walks have been injury-free.
I get a lot of funny looks. I notice groups of people abruptly stop speaking when I walk in front of them.
Kids are especially perplexed when they see me. I heard one recently ask her dad why I wasn't wearing any shoes.
His bag will carry essentials only: a sleeping bag, simple cookware and a change of clothes – including convertible hiking trousers that can be turned into shorts during hot weather.
Also packed are a logbook to record his journey and a book of evidence for witness signatures – he needs at least one of those a day to comply with Guinness World Record rules.
As for his sleeping plans? "I'll be mostly camping. I've a one-man tent but some friends have offered me rooms along the way too."
Donations can be made on Eamonn Keaveney's fundraising page here. Follow his Facebook page, Baring my Soles for Pieta House, here.