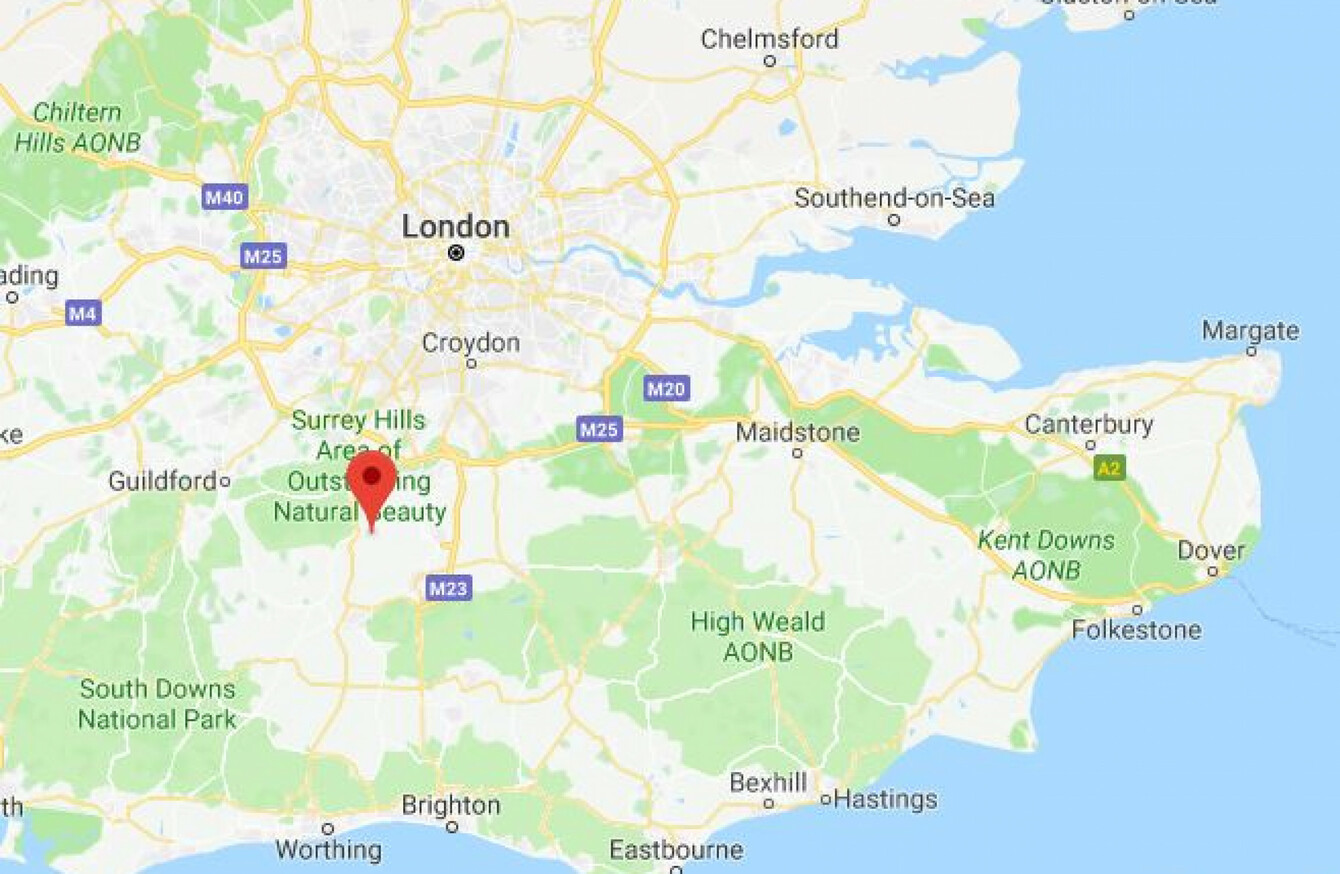 The red marker indicates the area that the earthquake struck
Image: Google Maps
The red marker indicates the area that the earthquake struck
Image: Google Maps
AN EARTHQUAKE MEASURING 2.6 magnitude has hit southeast England this afternoon, the British Geological Survey (BGS) has confirmed.
The BGS said the earthquake struck at 12.28pm in Newdigate, Surrey.
The epicentre was 5km underground.
The earthquake was felt in Newdigate, Charlwood in Surrey and in Rusper and Crawley in West Sussex.
The BGS tweeted shortly after 1.30pm that it "already had some reports from people who experienced it as a few seconds of rumbling and shaking".
A number of minor earthquakes have struck Britain this year.
In February, a 4.4 magnitude earthquake hit 20 kilometres outside of Swansea in southwest Wales. Its epicentre was 7.4 kilometres underground.